If you want more trip reports, go HERE.
Bellingham to Vegas, Check In @ Delano
To avoid having to wake up in the middle of the night, I booked the 1 PM instead of 6 AM flight out of Bellingham this trip. In hindsight, I should have just done what we have always done because the morning felt like forever long.
We crossed the border at around 9 AM with no wait at the Nexus line. Since we had a couple of hours before we were due for the airport, we decided to grab breakfast first. Eric got a frozen coffee drink from Costco and I had my eyes set on Taco Time just across the street. Unfortunately, it was closed due to staffing issues. I then found a highly-rated Mexican restaurant a short drive away. When I finally found the restaurant side of the business, I realized the line was too long. I ended up getting good ol' Chipotle at Bellis Fair instead.
I was seriously craving some caffeine at that point but decided to wait until we got through airport security. Lucky for me, there was virtually no line at Bellingham as usual. From parking our car to post-security, the process took less than 30 mins.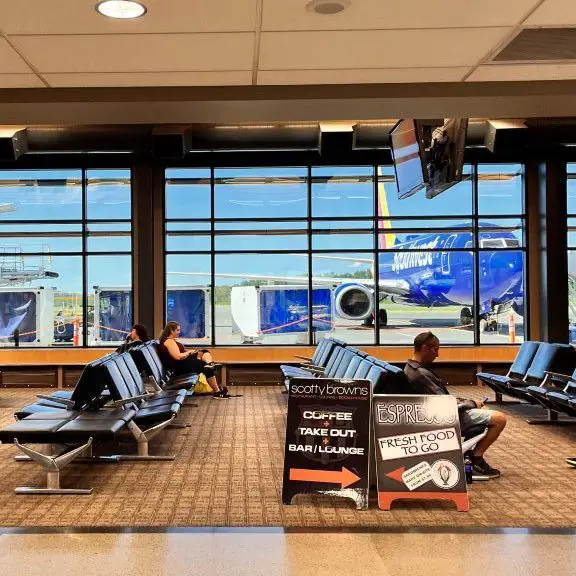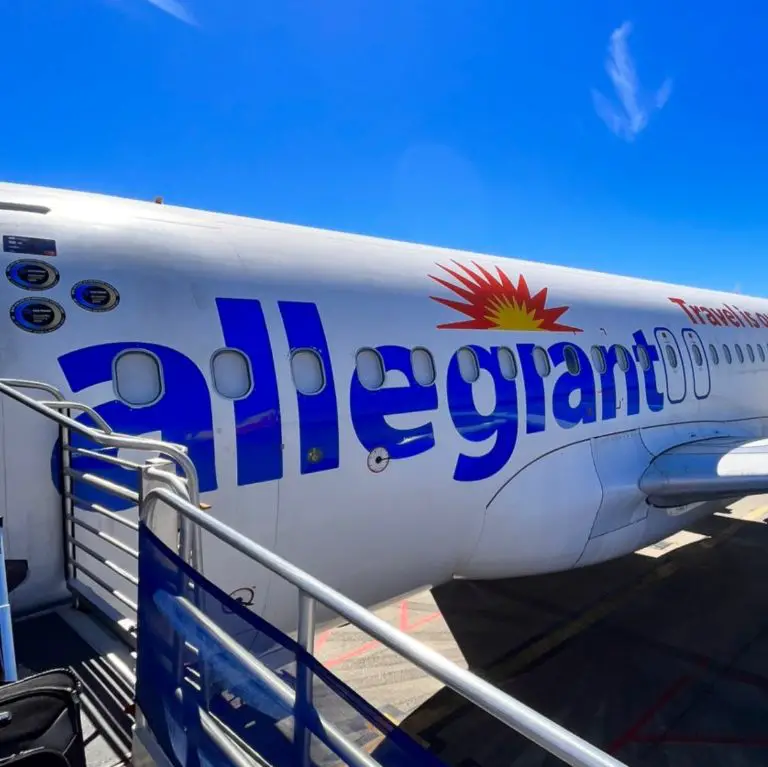 As I was about to get settled at post-security so I finally get caffeinated, I saw a familiar face. It turned out an old coworker I hadn't seen for years was on the same flight as us! It was a nice surprise and time flew by quickly as we caught up. The next thing we knew, it was boarding time.
The flight was on time (same as all of my previous trips with Allegiant) and as uneventful as a short 2-hour flight as expected. We were going to meet our friends at the airport as they were supposed to land at around the same time as us. But I realized we weren't arriving at the same terminal at all. I should have known because they were flying in internationally when we were flying in domestically.
After a bit of struggle with figuring out how to meet them and failing, we took a Lyft directly to Delano alone.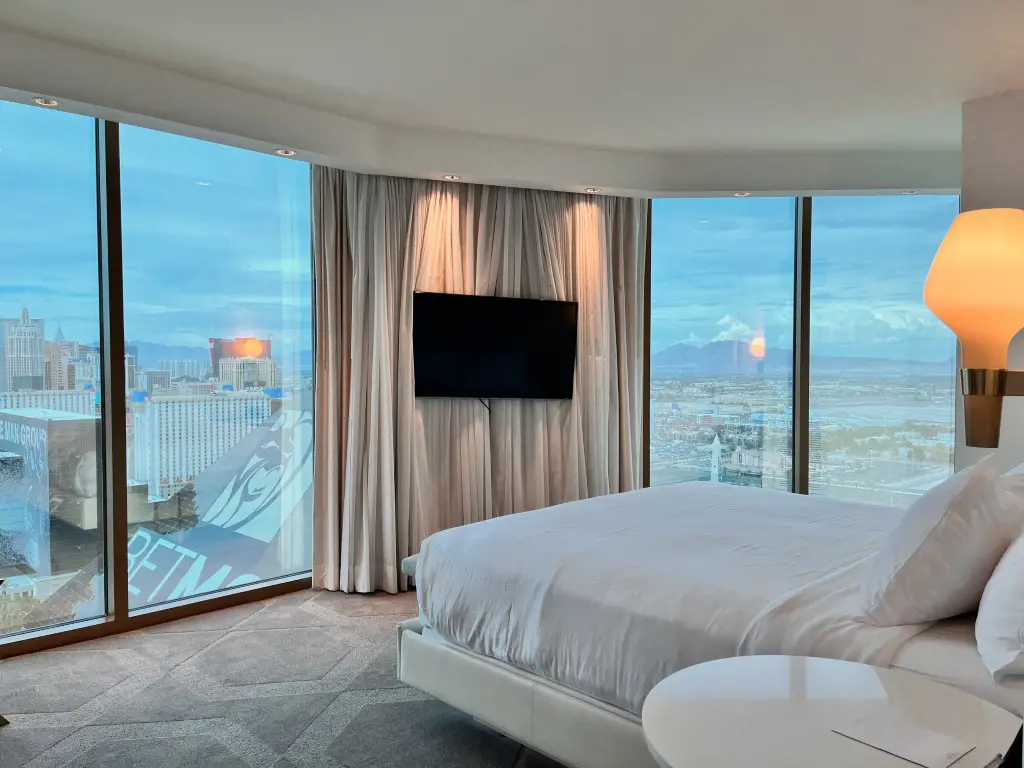 We haven't been back to Delano since our first stay shortly after they re-branded (used to be The Hotel at Mandalay Bay). This time, we stayed at the Scenic Suite. It's only a bit bigger than their base-level King Suite (Delano is an all-suite hotel) but the wraparound windows in the bedroom and its corner location (no noise from neighbors) made it all worth it.
I am still a fan of the décor and functional design (1.5 bathrooms) but the interior was definitely a lot more worn out than our first stay in 2014. In addition, the cleanliness in the bathroom could have been a lot better (dirty grout, gross). I am not sure whether we will return anytime soon since several other hotels have renovated their rooms during the pandemic (e.g., Bellagio, Wynn).
Once our friends arrived and settled, we took another Lyft to Guy Fieri's Vegas Kitchen for our first meal in Vegas! Eric got the famous Mac & Cheese burger and I got the tortilla soup and my first beer (which tasted like pure happiness).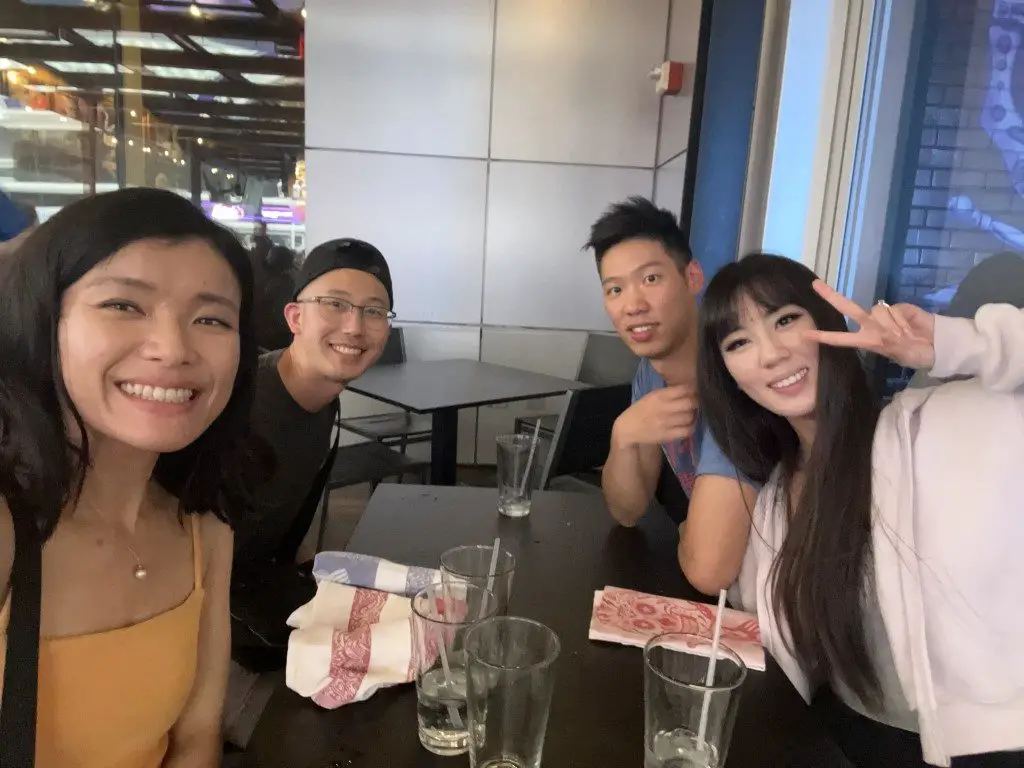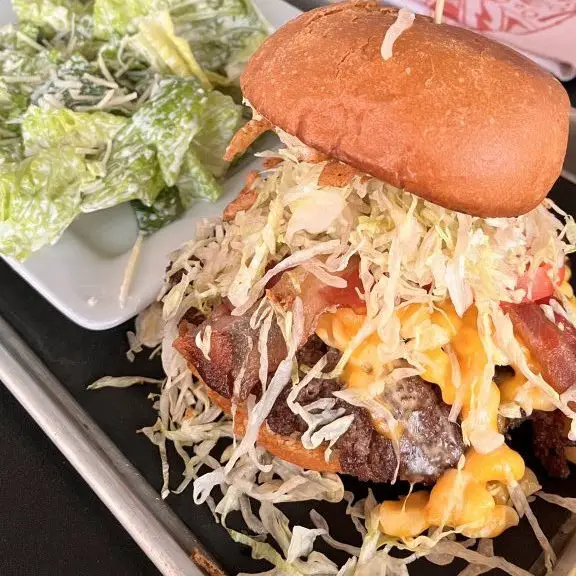 After the early dinner (though it felt more like lunch), we walked over to Dunkin Donuts and picked up some sweets. I skipped this because I was ready for another refreshing beverage. After we all got what we wanted, we continued our walk back to Delano/Mandalay Bay. The weather was not as hot as I expected so it was the perfect walking weather (it got significantly hotter later that week). Eric and I had tickets for the late 9:30 showing of MJ One by Cirque du Soleil and we made it back just in time.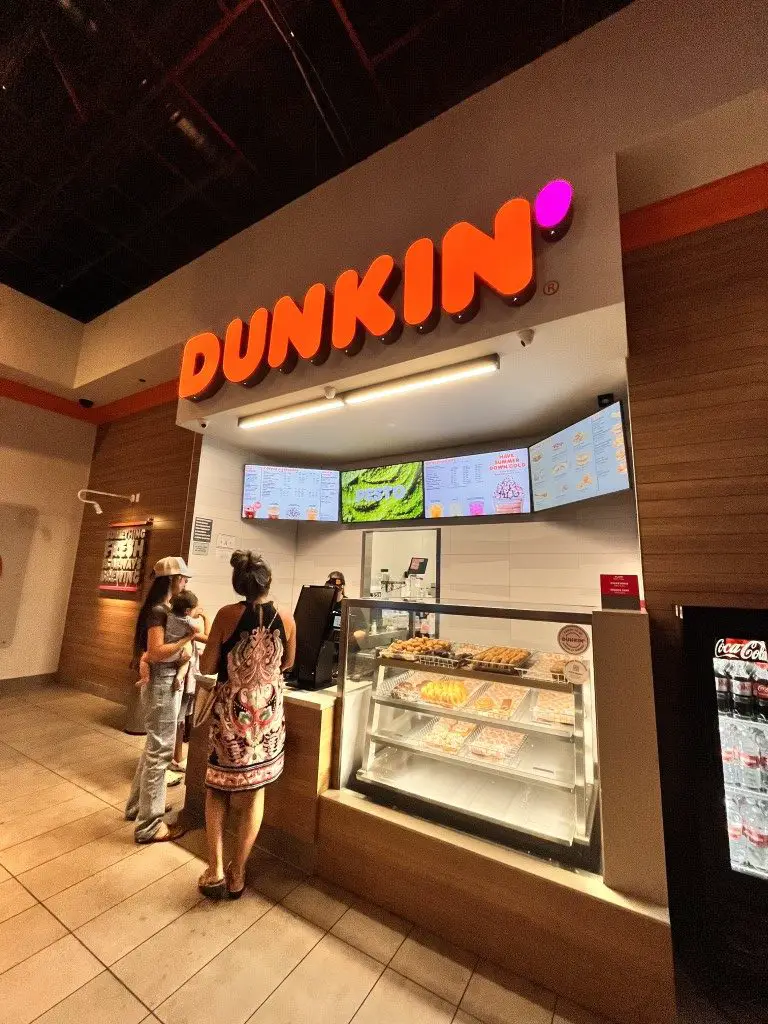 The bouncer that was supposed to show us our seats in the veryyyyyyyyy back row asked if we wanted to sit closer and we said yes. Next thing I know, we were seated in the dead center in front of the stage. Our new seats turned out to be the most expensive tickets for the show! I felt lucky already.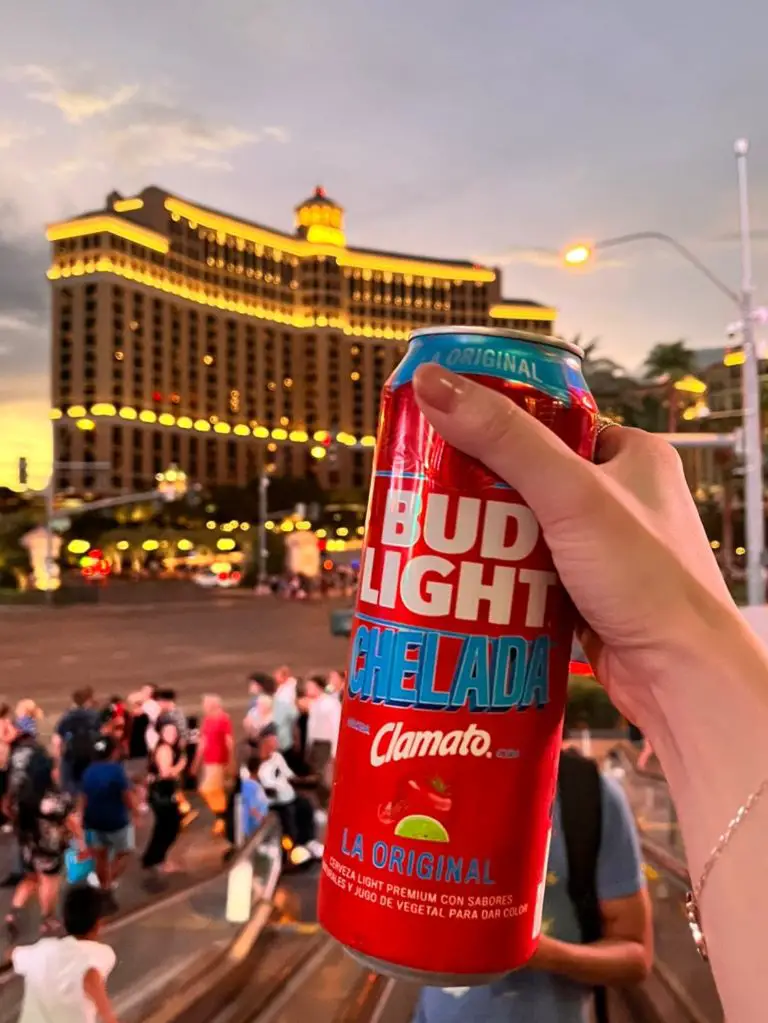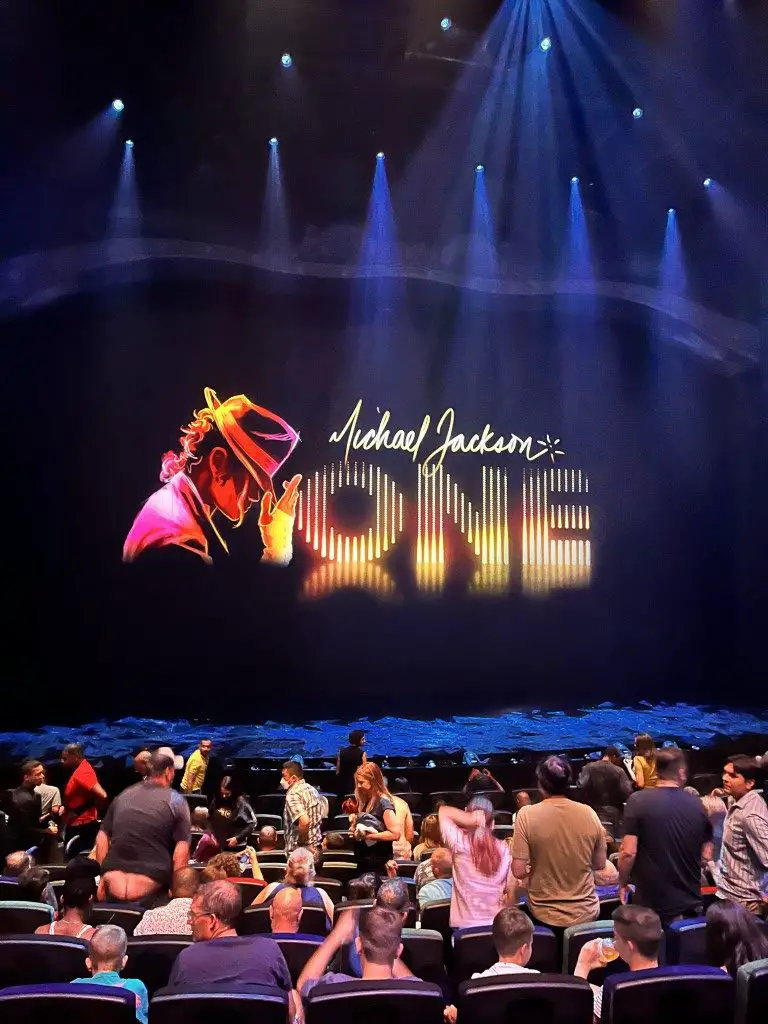 After the show, we met up with our friends again and walked to Shake Shack at New York New York for a late-night snack (a rather heavy snack that I will never have at home at that hour). I didn't like Shake Shack the last time I had it but I changed my mind this time. We liked it so much we had it again at the airport later!
I wasn't really hungry at that point so Eric and I shared a burger. We almost picked up some Krispy Kreme on our way back but successfully resisted the urge.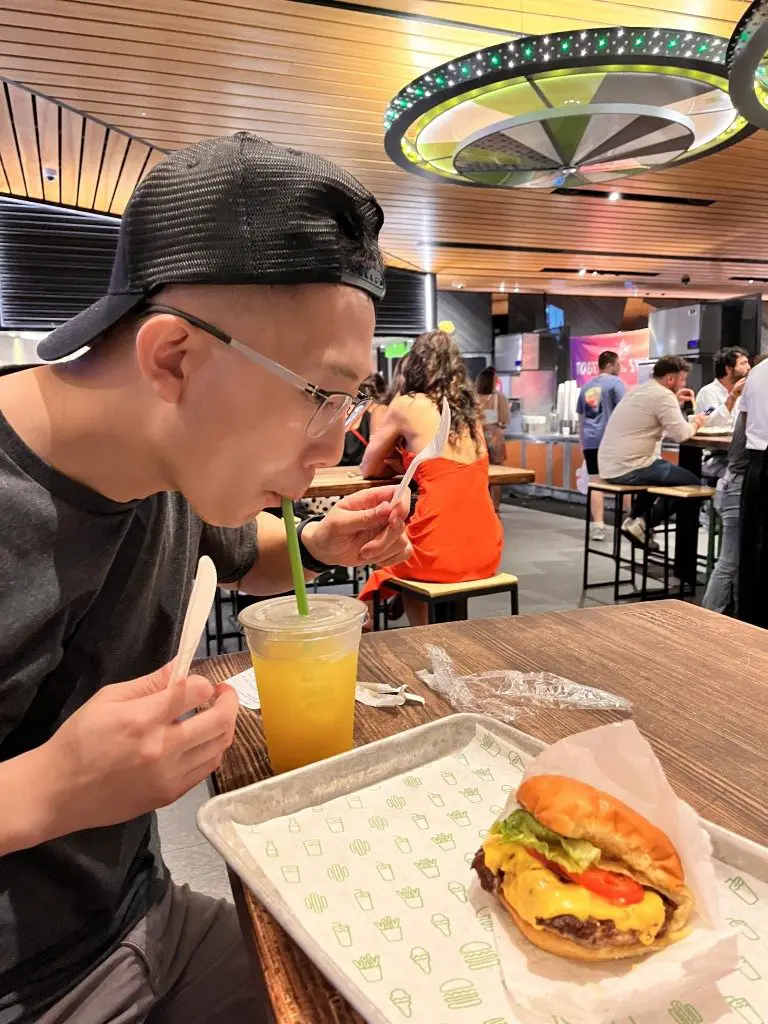 I was exhausted by that point but had trouble falling asleep – probably the alcohol but most likely the strange bed & loud AC. Thankfully, the room was cool enough at night so I kept the AC off the entire night. I also didn't get to gamble at all today since we arrived rather late in the day and had a show to watch. However, I felt like I won already because in addition to the seat upgrade, we were offered some F&B credit upon check-in.