If you want to start from the beginning, go HERE. For more trip reports, go HERE.
Day 3 (solo morning)
I finally got around to spend some time at the casino at Encore this morning. They had a daily slot tournament going on where you would get an entry for 500 same-day points by a certain time (I had forgotten what time that was). I believe the top prize was $1,500 slot play and each session winner would also be rewarded with something small. The cocktail service was excellent here this morning (not so good the next day).
After I registered for the tournament, I had about 2 hours or so before it was time for my session so I decided to walk to Circus Circus. I haven't been back since our very first visit and it hadn't changed much, except for Rock & Rita's (BBQ restaurant on the casino floor) as it was no longer there.
One of our favourite memories of Vegas was actually from the night we ate at Rock & Rita's. After dinner, with a beer in hand each, we walked from Circus Circus all the way back to Mirage. The weather was perfect that night. It was also our first visit and everything was just magical.
I played some blackjack at a fun table for about an hour and ended up winning a little. The cocktail service was also very good. I thought about taking a Lyft back but decided against it as time permitted another walk. I must warn you there wasn't much to see from Circus Circus to Encore for now. However, once Resorts World Las Vegas opened (expected to be the end of 2020), the North end of the strip will change.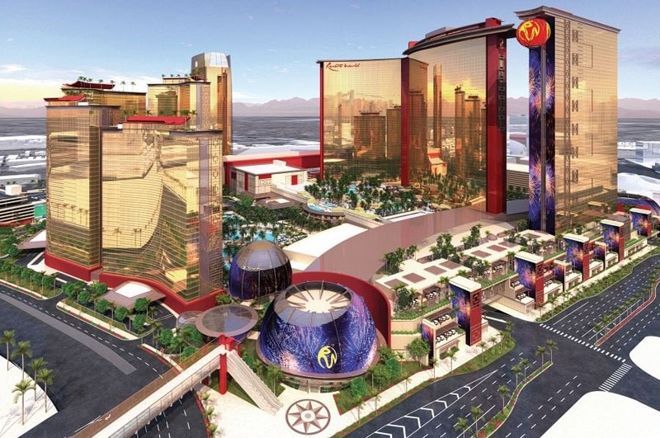 Back to Encore, I waited for a little bit before my session began as they were running behind schedule. I did not do well 😞.
I went back to the room to freshen up before starting my journey to the other end of the strip. I stopped and played blackjack at another fun table at O'Shea at the Linq as I had been wanting to try their frozen baileys.
It did not disappoint. This was probably one of my favourite drinks to order from the cocktail server with the other favourite being chocolate martini at the Cosmopolitan. Notice the trend? Chocolate!
After a fun session resulting in a small profit, I continued my walk to meet Eric at the T-Mobile Arena for Ariana Grande's concert. We watched her when she came to Vancouver for her Dangerous Woman tour and loved every second of it.
Unfortunately, both of us thought the previous tour was better.
After the concert, we ordered take-out from Chili's before walking back to Encore. Yes, we walked from T-Mobile Arena to Encore which Google Map told me it took us just over an hour. We actually wanted to order a Lyft when we got to Planet Hollywood but had no luck as everyone else thought the same.
It was a lot of walking today… ready for a pool day tomorrow.