Read all of my Monday Hour One posts here
As an Amazon Associate I earn from qualifying purchases.
I posted a mid-month update to my July Money Diary and concluded that we had no budget left this month for any home & entertainment shopping aside from our Whistler trip. Right after that, we went to the mall and I went inside Saks Off Fifth. I have a love/hate relationship with Saks Off Fifth because of many reasons and one of them being the underwhelming shoe selection. It is a blessing in a way because I won't be tempted to buy any more shoes (90% of the time I don't need more) and it is an annoyance because I can't find any in my size!
I have been going to this location at least once a month since it opened and I have only bought a pair of shoes (a pair of black Kate Spade flats that have been worn extensively). Like I said, their shoe selection is underwhelming most of the time and I always had trouble finding the ones I like in my size. Not this time.
I decided I needed a pair of strap sandals when I bought the Aritzia Belleza dress so I was naturally on the lookout for such a pair. I spotted these Jimmy Choo without knowing the brand as they were in the wrong box and tried them on. Then I saw the brand and was surprised they had Jimmy Choo & Ted Baker (one of my favourite brands ever). I saw the price (heavily discounted from MSRP but still quite pricey) and saw the sale sign advertising extra discount. I literally called Eric who went to another store because I was taking forever to come back. I don't think I have ever mentioned it but Eric basically let me buy anything (unless he thinks it's a really bad decision). I am usually very conscious about shopping but I am the weakest when it comes to shoes.
Long story short (after 3 paragraphs), I bought my first pair of Jimmy Choo this week. I cleaned them as soon as I got home and took a few pictures before putting them away in a prime spot. I then went to bed after deciding on the perfect outfit including the shoes for the next day.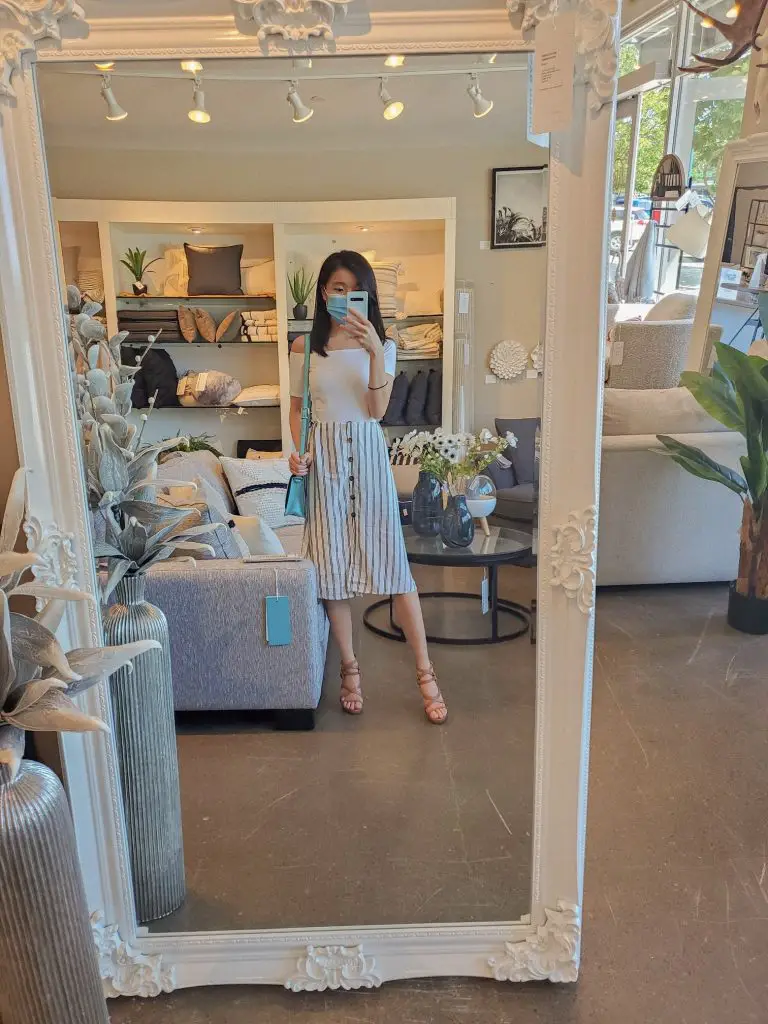 The shoe purchase is obviously the highlight of my week but I did accomplish a tiny bit more than that.
One week before the exam result was supposed to be out for my CPA Core 2 exam, my friend texted me and said it was out! I checked and found out I passed. However, the result has since been removed from the website so we are back to not knowing for sure. I am not too terribly worried though as I am confident I passed. On the same day, I also received confirmation that my work experience has been recognized by CPA. This news made me happier than passing Core 2 because now I can write the CPA PERT Guide I had been meaning to!
I also had a rather difficult talk with my boss' boss (my boss was on vacation) about my career development for the next year or so. It was difficult as these things always were but I am hopeful this was the right decision especially for satisfying my CPA PERT requirements. There is a specific area in Finance that I am particularly interested in and my schoolwork has shown that I will really enjoy it as my career long-term. This will be a tough path to navigate as I have just been promoted but I still thought it was the right decision for me to communicate that to them. We will see how things go in the second half of 2020 and onwards.
Another big event was me reminding myself that I have been neglecting 3DIAC (my niche website). I am aware that I have been spending a disproportionate amount of time on jenthinks as the result is quicker. I would make a post and have views on the same day on jenthinks but this is rarely the case on 3DIAC. I talked to Eric about it and basically talked myself into not giving up. I knew the concept is sound and will be worth it at the end so I just have to focus on the long-term result instead. My plan is to find some time this week to properly sit down and make a plan.
---
Mill Mini Console Table from CB2 / White Ceramic Vase from Structube (no longer available, similar one here) / Tealight Holder from CB2 / Metalic Photo Frame (similar one here)
---
Accomplishments by Category
💰 Personal Finance – did a mid-month update (first time) on how our budget is trending
🎓 CPA – passed CPA Core 2 (?), got PERT assessed and published the CPA PERT Guide
✍ jenthinks – 11 posts including this one
✍ 3DIAC – 0 post
📚 Reading – started Boss Bitch by Nicole Lapin and loving it!
👩‍🍳 Recipes (first-time) – same old dishes this week
🏠 Home – console table arrived + decided on the rest of the items to complete the look
What Would I Do Different Next Week?
My company has given us half-day off every Friday this quarter so I will have some extra time off. Since Eric's schedule is the same, I will most likely be working on my blog after lunch on those days.
I studied less than I planned on but I am still making good progress. The module starts officially next week so I will have to respect my timeline more.
I am also excited about our Whistler trip this week as it will be our first time away since Kamloops in February. Some of the recent reviews of the hotel worried me a little (e.g., the pool being unavailable due to capacity's limit, crowding issue with movie filming on-site) so I will be monitoring it closely in the next few days.
Read all of my Monday Hour One posts here