Subscribe to my monthly newsletter here or follow me on Twitter so you don't miss any Monday Hour One Recaps!
As an Amazon Associate I earn from qualifying purchases.
I wanted to start this Monday Hour One update with good news – the meeting with the education brand went well! They have agreed to partner with me for a review that will most likely be published by the end of the year. I can't share yet but it is a very useful product for about 50% of my readers so I am beyond excited.
My monthly newsletter email list has also gained a few subscribers this week so I can't wait to start planning the first issue. I have a number of ideas but nothing concrete yet.
We ate out more times than planned this week so we will probably end the month way over our restaurants & take-outs budget. We got Church's Chicken, veggie samosas and M&M's McFlurry for dinner one weeknight and was so full after.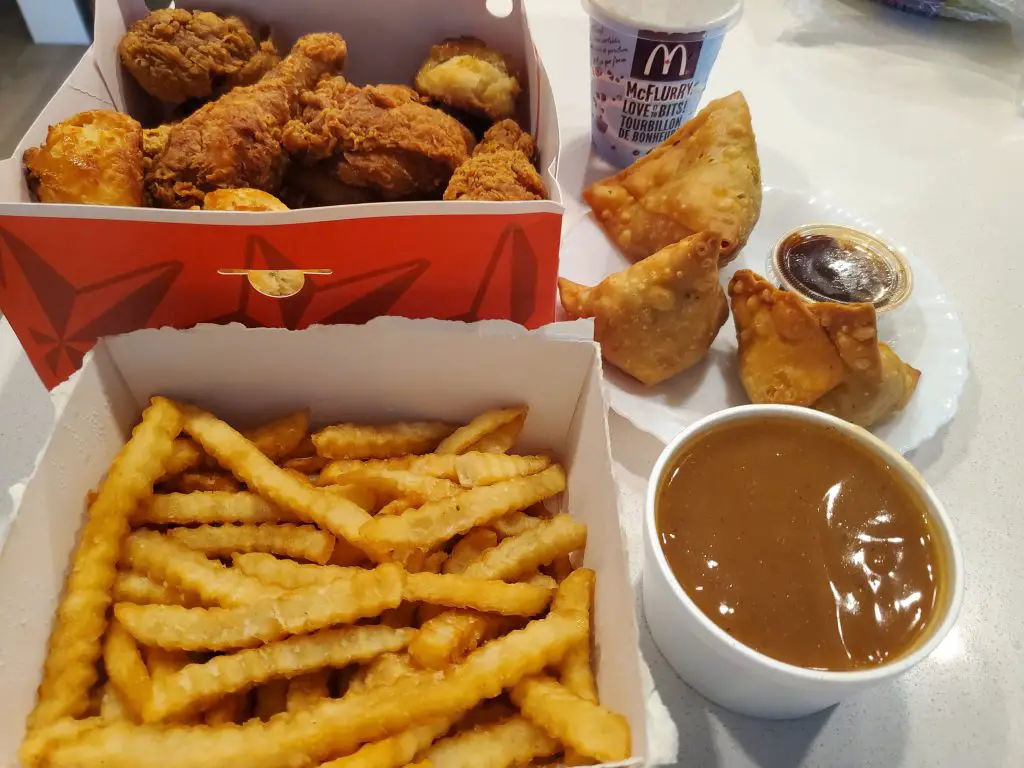 On the weekend, what was supposed to be a morning walk at the mall (before the stores opened to avoid the crowd) turned into a full morning/early afternoon outing. I went out in a wrinkly skirt thinking I would not see many people but was I wrong. Luckily, we arrived at IKEA just before it opened so it wasn't busy until we were about to leave.
We have been thinking of turning our second bedroom into a full home office for me and the den into Eric's office. Since my decorative ability is close to zero (Eric claims to be better) so I have decided to give Modsy x CB2 a try. Modsy is an online interior designer service that I read about before but sadly they normally only offer to US customers.
A couple of weeks ago, I found out about a partnership between Modsy and CB2, one of my favourite furniture store, offers designer services for $49 and $99 USD. The best part? You can use the fees you pay for shopping at CB2! If you normally shop at CB2 already, the design service is basically free then.
The Modsy x CB2 design set up process was pretty easy and required only 8 to 20 photos, exact measurements and style quizzes. I went with the $99 USD package that comes with a dedicated style advisor. I should receive the next step in the next week or so and the first design in 2 to 3 weeks. If it turns out really well, I will use the service again and do a full review on it.
Accomplishments by Category
💰 Personal Finance – found a replacement ETF with Europe coverage for VEH as it was being de-listed
🎓 CPA – finished Week #3 Readings
✍ jenthinks – 2 posts, got a partnership, gained 4+ subscribers to my email list
📚 Reading – 40 pages of Boss Bitch by Nicole Lapin left (highly recommended)
What Would I Do Different Next Week?
At work, we got temporary help in preparation of my coworker's last day so hopefully we can go into month-end more than prepared. My team will be on-boarding someone 100% remotely for the first time next month and there is a lot of pressure (mostly from myself) to do it right and well. I will probably start thinking about strategy this weekend. Also, I am waiting to hear back from my manager on something that are both challenging and rewarding in the next 2 weeks so I am looking forward to that.
There are a few things that I must complete this week – my second PERT report, Week #6 assignments and posts ideas for the partnership.
Previous Monday Hour One Weekly Recaps
Read all of my Monday Hour One posts here