Subscribe to my monthly newsletter here or follow me on Twitter so you don't miss any Monday Hour One Recaps!
As an Amazon Associate I earn from qualifying purchases.
I sent out my first monthly newsletter to my email list this week and had an over 50% open rate! The design turned out nicer than I expected from myself so I was quite happy with it. My email list is quite small right now with some friends & family so I am extra thankful for the readers who have subscribed. Thank you!
I finally accepted reality and updated our net worth to reflect the accurate market values of our properties. Our principal residence has gone down by about 10% (based on a sale of a very similar unit this month) and our rental property has gone up by just under 3%. Since our principal residence is about double the value of our rental, the overall effect to our net worth was negative. I should have done this earlier but it was hard to see our net worth go down so I dreaded this. Who was I kidding though? 🙄
I mentioned I tried the interior design service by Modsy x CB2 last week and I already got back the designs this week. I thought it was going to take a couple of weeks so that was a pleasant surprise. My $99 USD package came with 2 designs and this was the one I like more. I can still request for changes so I will probably do that for the other one.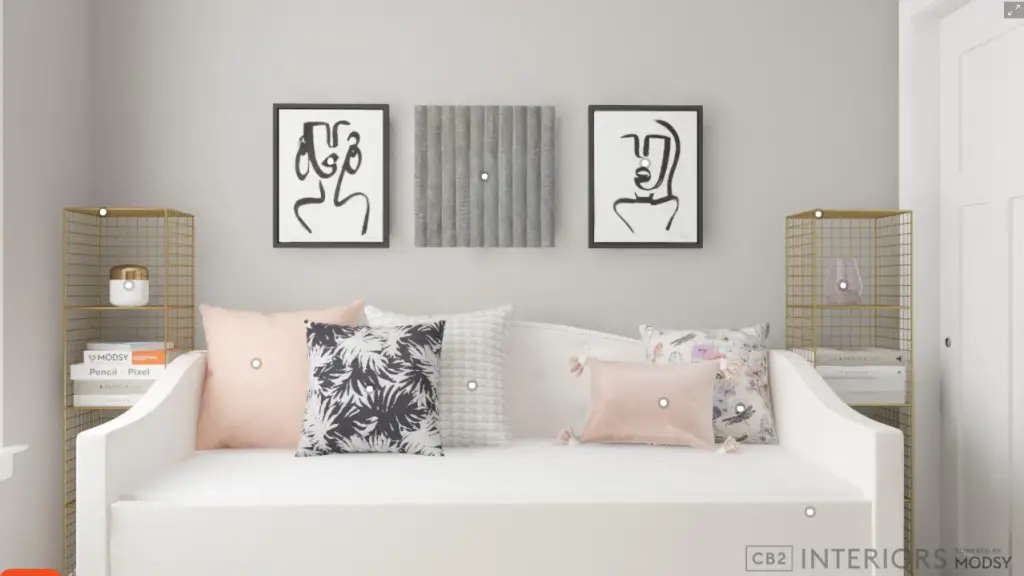 We spent the weekend looking at more furniture. I am still looking for the perfect OOTD mirror amongst many other things. I really liked this Aosta Brass Arch Cutout Floor Mirror from Crate & Barrel but it is WAY over my budget at $799 CAD. We went to a few of the furniture stores on Granville St before visiting Oakridge Centre. The mall is undergoing major renovation right now so there were only a few stores opened. Luckily, the only two stores we wanted to check out were open (Crate & Barrel and Room In Order).
We also dropped by the Harbour Walks development in Steveston, Richmond to see whether the condo is finished yet. We seriously considered buying this condo (an assignment sale) 2 years ago when it was already behind schedule for one year. I am thankful we didn't pull the trigger because it still isn't complete yet. It is a beautiful looking condo in a nice, quiet harbour-front area. But, a 4 years (so far) delay for a 4-floor condo development in Vancouver is just insane. The unit we were interested in was a one-bedroom and we would have outgrown it by multiples before we take possession.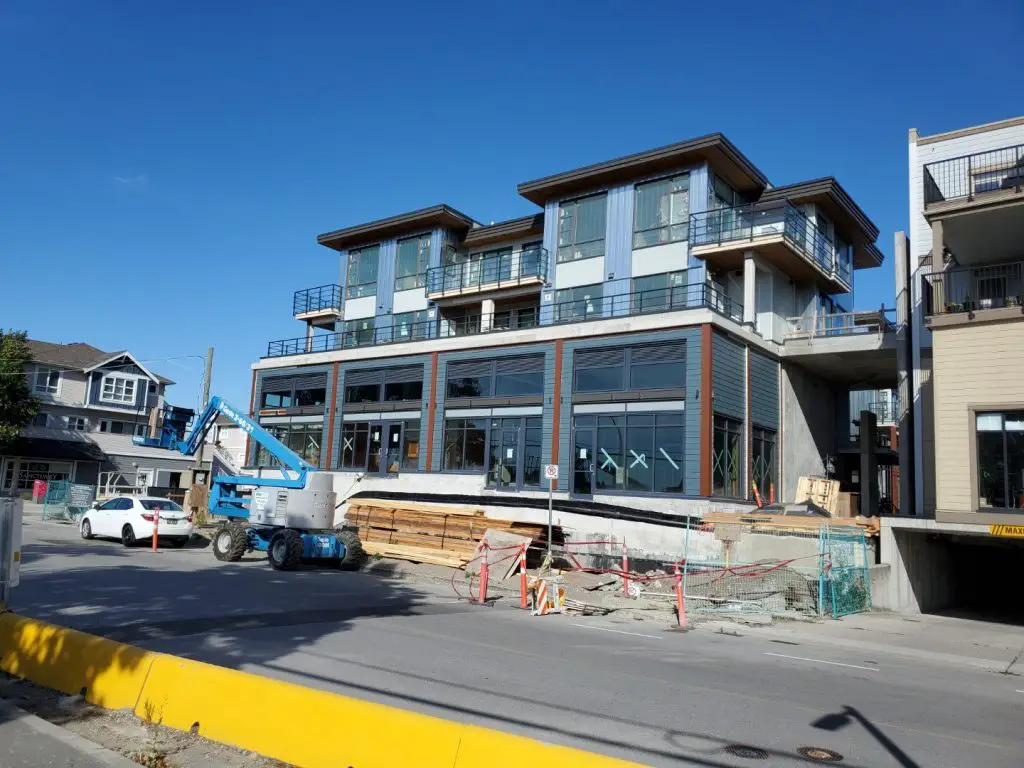 The highlight of the week for Eric was definitely the arrival of his Secretlab Titan gaming chair. Fedex arrived just before we were heading out for the day so he was just so lucky. 2020 has been a chair year for Eric as he got the Poang armchair from IKEA only a few months ago.
Accomplishments by Category
💰 Personal Finance – updated net worth for Aug that reflect accurate market values of our homes; another month of +ve change!
🎓 CPA – Week #3 MC, submitted PERT for Dec 2019 – May 2020
✍ jenthinks – 4 posts & released September newsletter
📚 Reading – same old same old…
What Would I Do Different Next Week?
Work is about to get really busy for month-end without my team member whose last day is tomorrow. This is also the last month-end I have to cover for my colleague who is on study leave so the next two weeks will be challenging.
Outside of work, since I didn't work on post ideas for the partnership and Week #6 assignments (PC & IP), I will have to make sure these two get done. I also hope to have time to work on a Core 2 post inspired by a reader's question too as I believe it will be very useful for Core 2 exam writers who are writing at the end of September.
There is once again more on my mind than usual so it has been harder to stay hyper-productive. However, this should be the last distracting week so I will get right back on track soon.
Previous Monday Hour One Weekly Recaps
Read all of my Monday Hour One posts here