I am going to share my 5 favourite time-saving kitchen gadgets in this post because I have been cooking a lot more. The best part, 4 out of 5 of them cost less than one lunch.
Chopping and peeling vegetables are not my favourite parts of cooking. Eating is my favourite part of cooking (thanks, restaurants). However, eating out or ordering take-out can get expensive very quickly. There were months where we spent close to $1,000 on mostly restaurants for just the two of us. Now that we are working from home, I cook a lot more. These 5 gadgets help me save so much time so I can't wait to share with you all.
As an Amazon Associate I earn from qualifying purchases.
5 Favourite Time-Saving Kitchen Gadgets
I am a big fan of OXO products so when I was looking for a replacement peeler, I naturally looked up the brand first.

I got this peeler after my cheap dollar store one mysteriously disappeared (excuse me, Eric). If you are like me who has been using dollar store peelers for most of her life, you will feel the difference instantly.
Ask yourself, what else can make peeling potatoes more tolerable?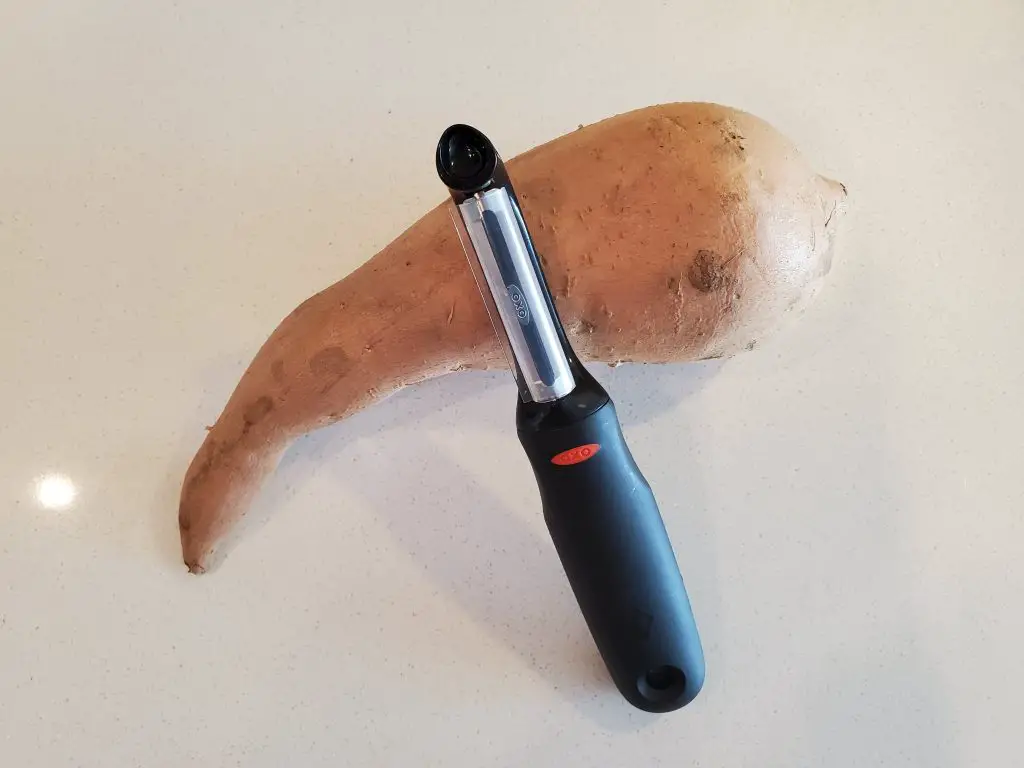 I switched from mechanical can openers like this KitchenAid one to manual can openers years ago because my mechanical ones kept failing me. The downside to a manual can opener is the strength it requires to cut open the can so Eric ended up opening my cans for me most of the time.

Both of us finally had enough (him opening cans and me having to wait for him to open them) and decided to return to mechanical can openers.

Eric was the one that found me this highly-rated KitchenAid Can Opener and it has been working well for me so far. No more struggling to cut the can or waiting for Eric to come!
~ More Kitchen Content ~
Shopping for kitchen gadgets for a home cook?
A good garlic press is affordable and small but I debated for a long time before making the purchase. I started getting a lot more selective about kitchen appliances years ago because I didn't end up using many of them (think my juicer and pasta attachment for my stand mixer).

I pulled the plug on a garlic press when I finally saw enough people using it in cooking videos. Now, when I am really lazy and garlic is the only thing I need to chop, I avoid using the chopping board and just crush the garlic using the press with skin on. Talk about saving time!
The product I am linking is not quite the same as the one I have (picked mine up at Daiso Japan for $2) but is one I wish I had instead! I didn't sharpen my knife until last year and the difference it made is night and day. A sharp knife is also much safer than a dull one.

This AccuSharp knife sharpener is made in the USA, dishwasher safe and has lifetime warranty.
It was quite a splurge when I bought my Blendtec Total Blender but I justify it with all the green smoothies I can make out of it. It takes me less than 30-seconds to make 2 glasses of 16 oz green juice.

However, the time-saving part of my Blendtec (or any powerful blenders) comes from its chopping and pureeing abilities. I used my Blendtec to chop cabbage when I made dumplings, pureed tomatoes for pasta sauce and pureed soup for a certain consistency.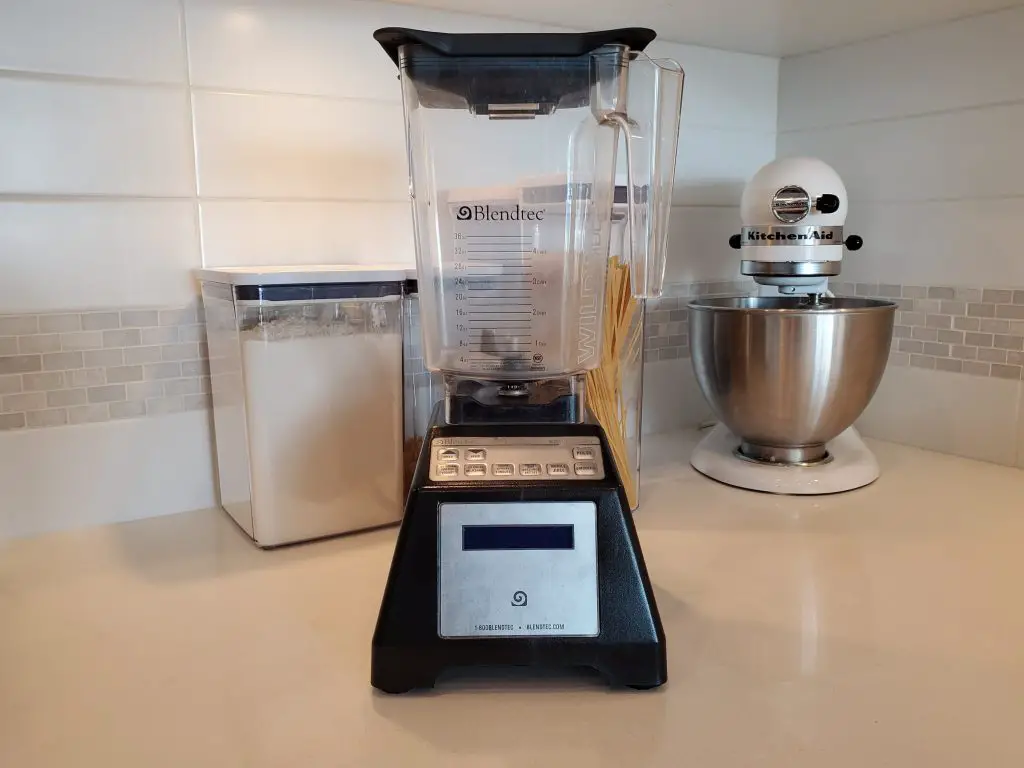 Conclusion
The 5 kitchen gadgets I shared above help save me so much time every time I cook. Aside from these, I also recently started using our dishwasher religiously (never used it as a disk rack either). Combining the time I saved from all of these gadgets, I get to spend more time on my blogs and study.
Leave a comment below if you want to share your favourite time-saving kitchen gadgets!