We left home just before 8 AM and after checking the border wait times here, we decided to cross the US border in Aldergrove.
We finally applied for NEXUS (fast-track card for Canadians to enter/exit the US by land, sea or air) after our San Francisco trip in June. It took a bit over a month for our application to be reviewed and since the next available appointment wasn't until November, we had to cross the border using the regular lane. Lucky us, as it wasn't a long weekend, the wait time was minimal (~10 mins).
Since we had about an hour and a half of drive in front of us, we stopped by the Starbucks in Lynden before continuing our journey to Redmond, WA.
I booked a night at the Seattle Marriott Redmond (full review here) as we planned on visiting Snoqualmie Falls. Redmond is about a 3o-minute drive away from Seattle Downtown with traffic (which is all the time in Seattle it seemed…) and is known for being the homes of Microsoft, Nintendo, and AT&T. The hotel is located right in the centre of the Redmond Town Centre.
Our room was ready when we arrived just before 11 AM so we settled in before heading out for lunch. At the recommendation of a coworker of mine, we went to the Tipsy Cow just a short walk away. Eric ordered a chicken burger and I ordered chicken wings and truffle fries. The food was alright but I didn't get to try their boozy shakes this time as it was little too early for me (unless this is Vegas).
After lunch, we drove to Snoqualmie Falls and visited the lobby of Salish Lodge and Spa. Since the hotel is located on top of the waterfall so instead of a waterfall view, the view rooms offer a view of the Snoqualmie River.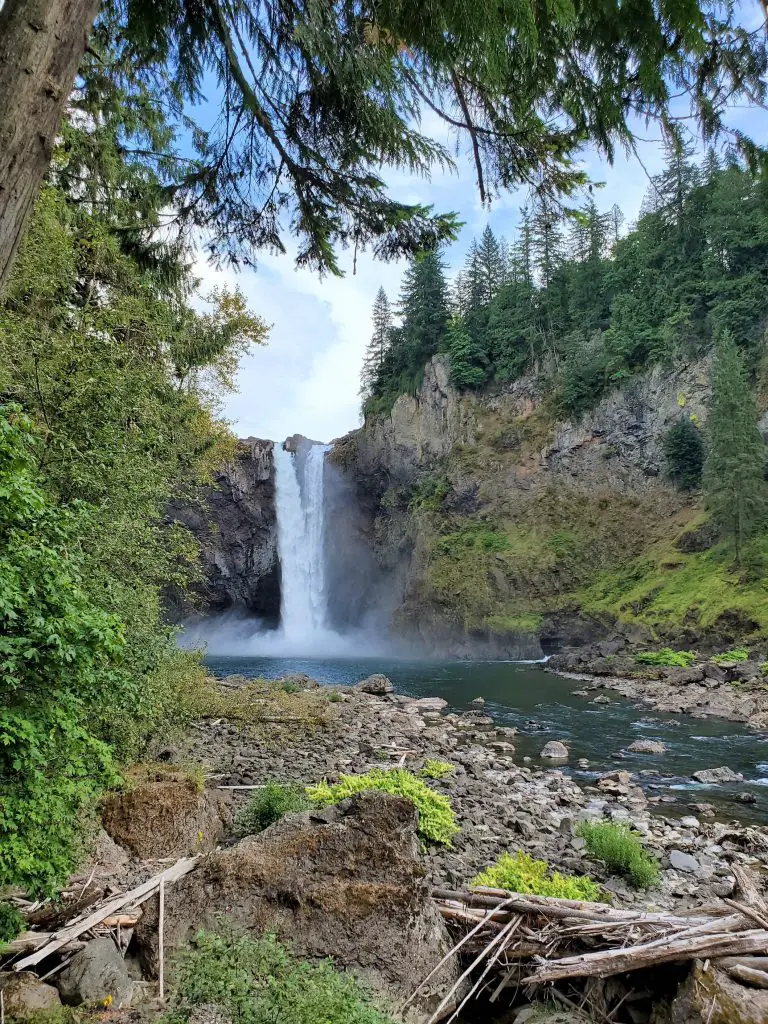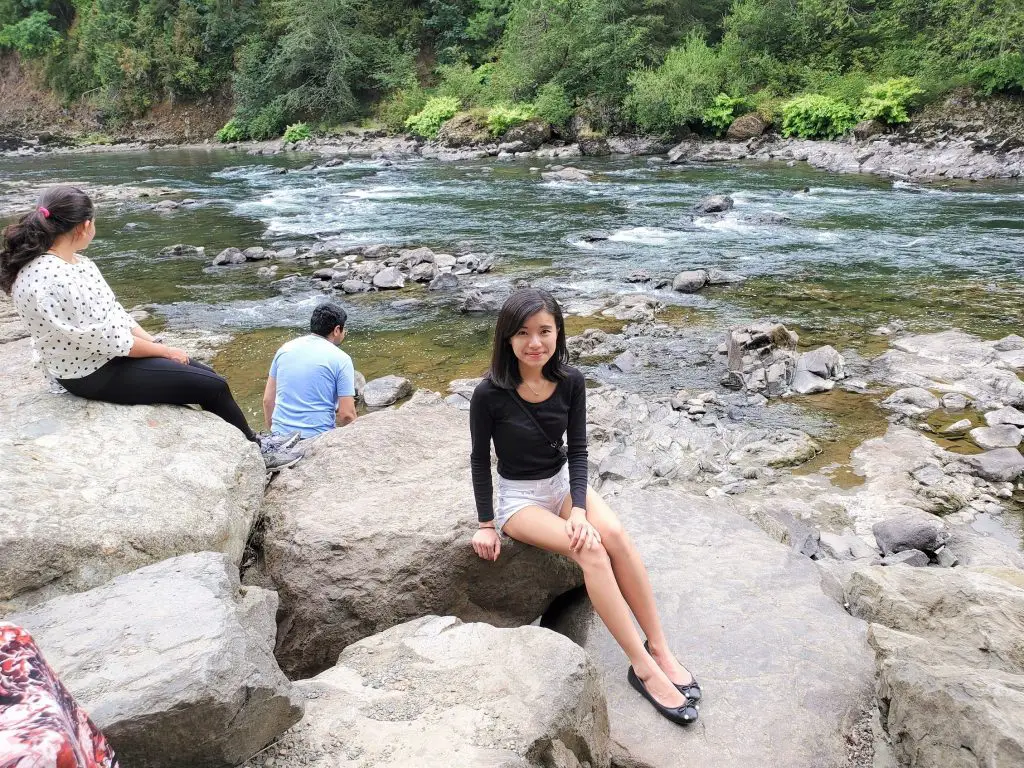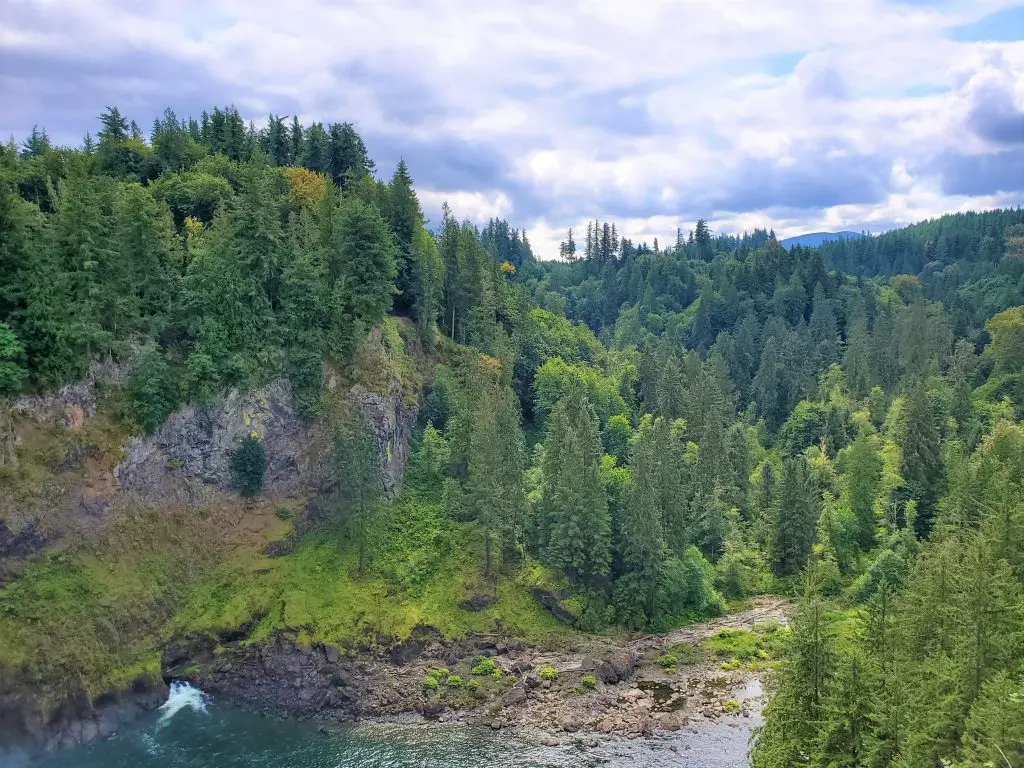 After spending about an hour there, we returned to Redmond Town Centre. Since we weren't very hungry yet, we decided to grab a quick bite from Trader Joe's. This turned out to be a bad idea as both prepared meals we got were nothing close to delicious. However, still love Trader Joe's!
When I was researching hotels to stay in Redmond, I came across the newly opened Archer Hotel Redmond. The rate was a lot higher than Marriott for that weekend so we decided against it for a short trip like this. However, after visiting the lobby and loving it, I think I will come back for a stay or at least a stay at another Archer Hotel.
We walked around a bit more before deciding it was time for dinner. Sadly, both restaurants Eric and I wanted to pick up take-out from (Pizza Hut for Eric and Taqueria El Gallo for me) were closed permanently/temporarily. Since I was really craving Mexican food, I found another one even closer to the hotel called El Toreador. This turned out to be a very good idea. Eric lost his appetite for dinner somewhere along the way but when we saw how busy Molly Moon's was, Eric suddenly regained appetite for 2 big scoops! This also turned out to be a very good idea.
Back to the hotel just before 9 PM and called it a night.
Day 2 is here ❤️