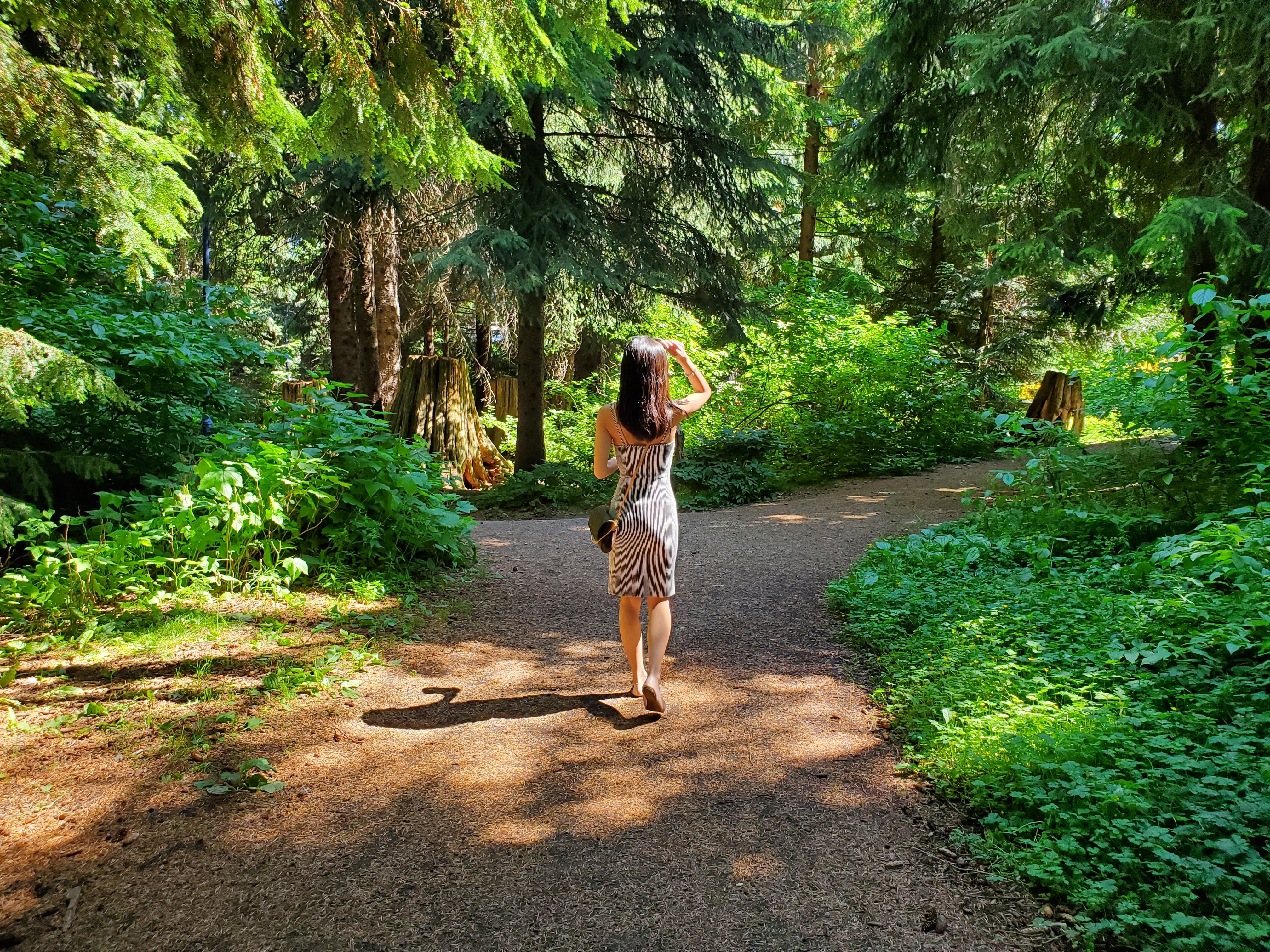 We recently spent a weekend in Whistler and it was our first trip since Sun Peaks Resort in Kamloops in February. We didn't consider anywhere outside of the province due to the pandemic and Whistler had always been one of our favourite places for a staycation. Things were definitely different (e.g., masks, minimal dine-in etc) than our last visit in 2019 but we still had an amazing time.
Getting There from Vancouver, BC
Late-July 2020, 10°C to 33°C
The drive from Vancouver to Whistler is a short 2-hour drive. The scenic Sea-to-Sky highway offers one of the best views in BC making the ride go by so quickly. On our way there, we decided not to stop by Squamish as we wanted to get there before the Pokemon Go Fest started. However, we did stop by Squamish for gas and lunch on the way back.
Where We Stayed (+ Recommendation)
Fairmont Chateau Whistler
The 4-star hotel is located in the Upper Village at the base of Blackcomb Mountain. As of July 2020, some of the suites have been renovated making them the newest option in Whistler. However, most of the rooms have not been renovated so keep that in mind if you book.
The Upper Village is quieter than the Lower Village as there are fewer restaurants and bars but is only a 15-minute walk away. Fairmont Chateau Whistler also offers a complimentary village shuttle to its guests making its location very accessible.
For the full hotel review, see my post here.
Nita Lake Lodge
After we checked out of the Fairmont, we went to Alta Lake and Nita Lake. Nita Lake Lodge is an all-suite lakefront 4-star hotel. A short 10-minute drive away from Whistler Village making it the perfect spot if you want a quieter Whistler vacation. The property is surrounded by mountains, waters and residential streets.
What We Did
For a more activity-oriented trip, you can consider alpine hiking, golfing, mountain biking, taking the Peak 2 Peak Gondola or paddle-boarding in the lakes.
Walking Around the Village
For us, since the purpose of our trip was the Pokemon Go Fest, we didn't schedule any activities. The summer weather was perfect for walking around. Whistler Village is also the perfect picturesque resort town.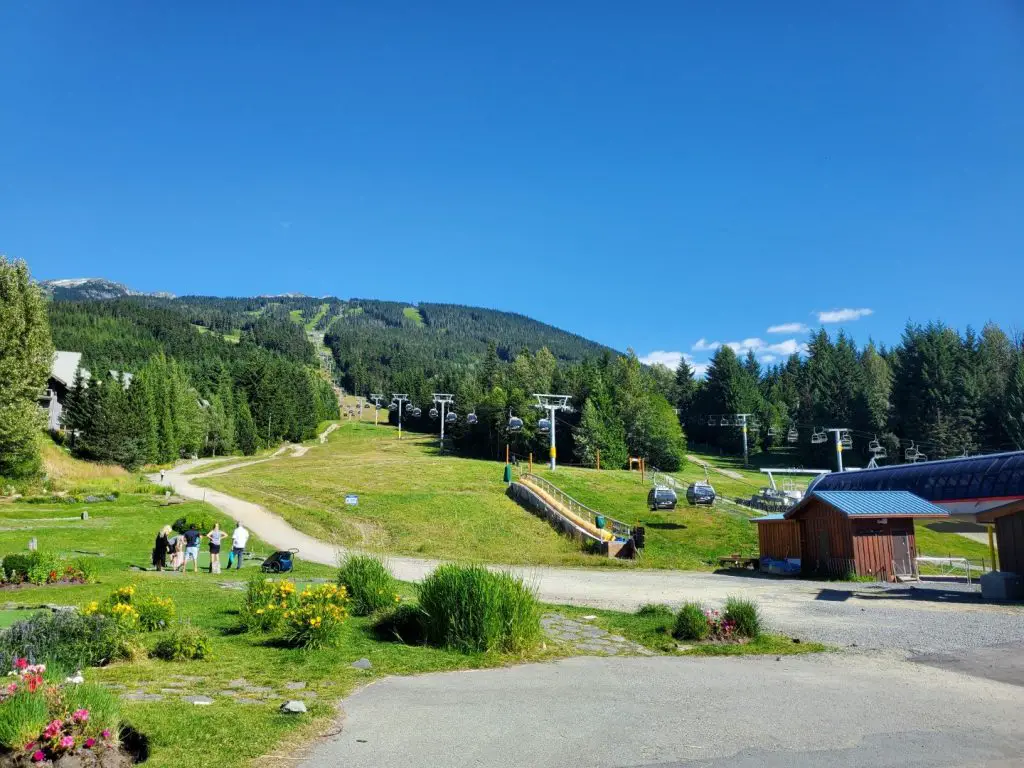 Going to Lakes
There are a number of lakes near Whistler Village. Some hotels, like the Fairmont Chateau Whistler, offer complimentary lake shuttle to its guests. Otherwise, depending on the location of your hotel, some lakes are within walking distance (e.g., Lost Lake is a 20-minute walk away from Upper Village).
On our last day, we stopped by Alta Lake and Nita Lake on our way back to Vancouver.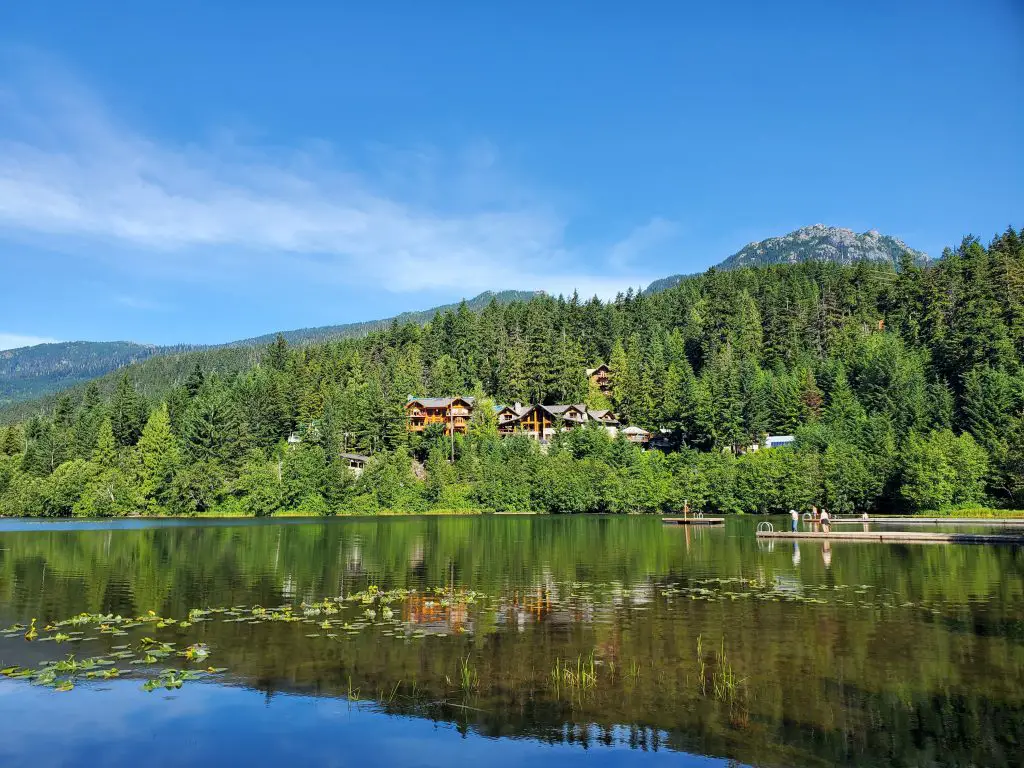 Where We Ate
For a list of my favourite restaurants in Whistler, check this out.
HandleBar Whistler
La Cantina
Pasta Lupino
Peaked Pies
Ohyama Ramen
Bonus – Sea-to-Sky Highway
One our last day, we made a couple of detours on our way back to Vancouver.
Sunny Chibas Fried Chicken Mexican Cantina (60 kms from Whistler)
Shannon Falls (63 kms from Whistler)
Conclusion
Whistler is stunning all year long. Eric and I have been a number of times over the years and never once thought enough is enough. He enjoys the drive up there and I enjoy being the passenger as the view is never boring. It could get really expensive during the peak seasons (e.g., ski season and summer weekends) but if you time your trips right, you can have an amazing resort town staycation within your budget (check out my travel money diary here to see how much we spent on the 3-day staycation).