Subscribe to my monthly newsletter here or follow me on Twitter so you don't miss any Money Diary!
November's budget is coming a little later than usual so I was actually able to budget taking into consideration that we are under self-isolation for 10 days (found out Eric was a direct contact of a case few days after his last contact). We had an expensive month in October and hopefully this month will be better. I once again budgeted for clothes (failed to get anything last time) so we will see how this time turns out.
Budget for November 2020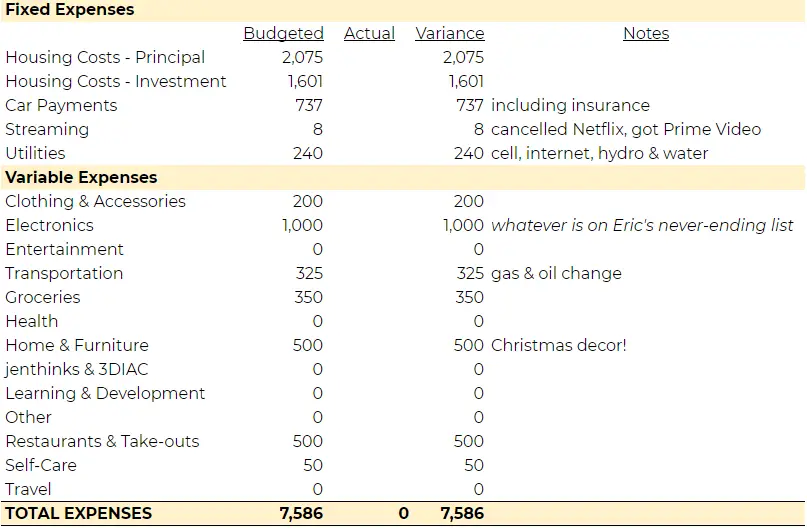 As an Amazon Associate I earn from qualifying purchases.
Fixed Expenses
Eric signed up for Prime during Prime Day as he bought a number of items on his office/computer list. Since it came with Prime Video, we decided to cancel our Netflix subscription temporarily. There are quite a few shows on Prime Video that I want to watch including The Great (love Elle Fanning) and Jack Ryan (love John Krasinski). I also just started The Marvelous Mrs. Maisel and it's really good as well. We also got our second water bill of the year (got the bill for first half of the year late so they kind of came together) that is payable soon.
Clothing & Accessories
With Black Friday coming up soon, I plan on getting some new clothes at Banana Republic, Aritzia or Abercrombie & Fitch. I budgeted for a couple of outfits before I started my new job but I didn't end up getting anything then. I debated not getting anything as I rarely go out these days (definitely not going anywhere until mid-November as we are under self-isolation) but I am so bored of my closet. I might even throw some clothes away to make room.
RELATED POST – Best Black Friday Guide for Online Deals 2020
Electronics
We started with a combined budget of $3,500 for our offices. Then, Eric went off on his own with a budget of $4,100 for his room & his computer. Apparently, a computer was never included in the original budget. He also made sure that the Secretlab Titan Chair he got few months ago would not count towards this new budget (total scam). Thankfully (for me), many items on his list are on high-demand right now so he has been buying them slowly. With Black Friday coming up, I expect him to pick up a few more items on his list hence the budgeted amount of $1,000.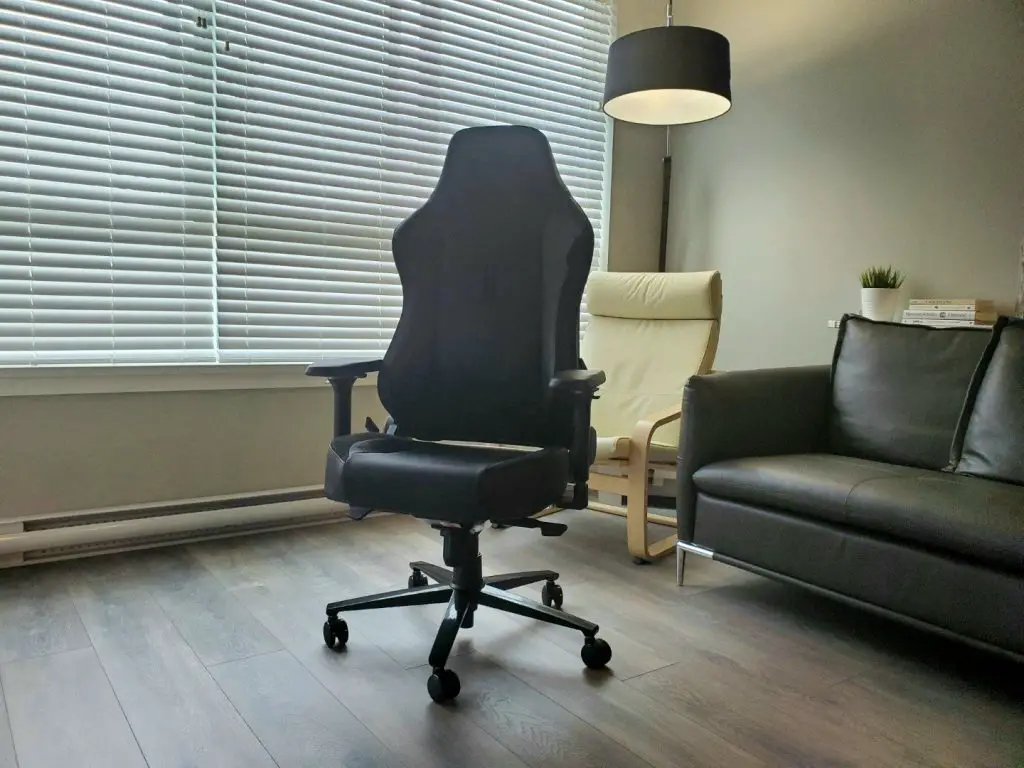 Transportation
Since we are self-isolating, I expect our gas to be much cheaper this month. However, our car is due for an oil change soon so I budgeted that in this month.
Groceries / Restaurants & Take-Outs
Self-isolating is also forcing me to basically cook all of our meals at home. We could order delivery but I also find that to be a hassle (except for when we ordered in at the hotel – loved how convenient that was with a concierge). The intercom at our building is weird sometimes and since we can't meet the driver in the lobby (we are not leaving our house), I thought I will just order grocery delivery once a week instead.
I am definitely getting a Matcha red bean crepe from the café at Oomomo in Richmond when this is over!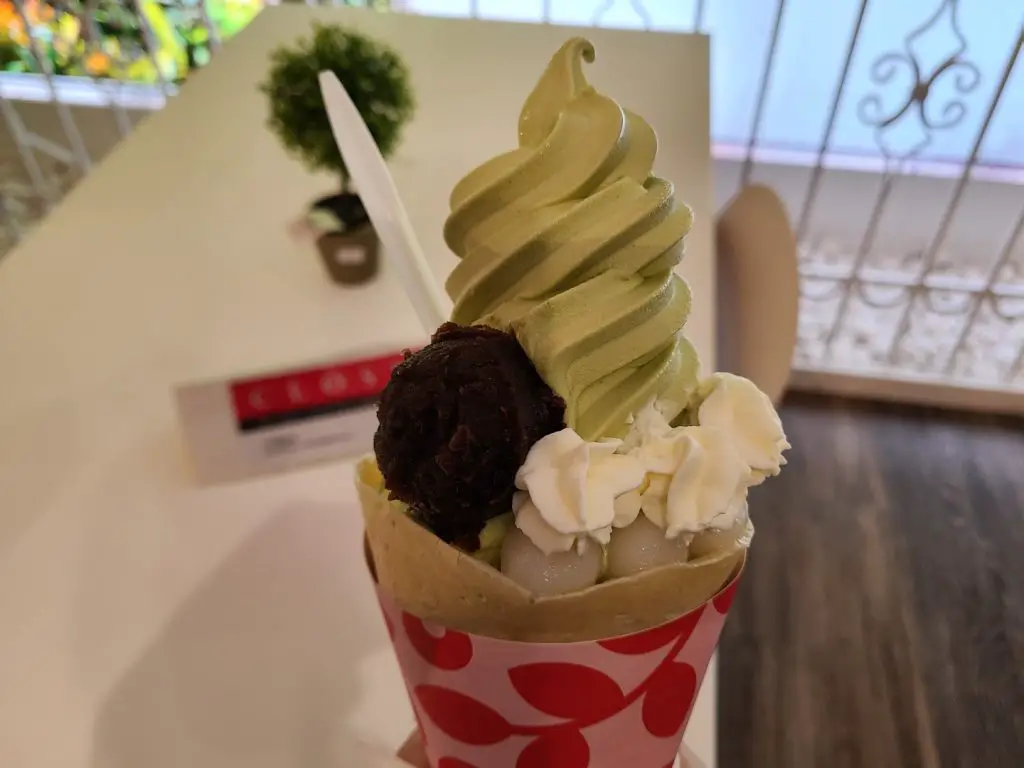 Home & Furniture
I have been browsing Pinterest whenever I am slothing on the couch for Christmas décor inspiration. I sold the white Christmas tree we got last year (want a traditional green one this year) so I will need a new tree as well. I sort of have an idea of how I want to decorate the living room, console table and my bar cart. I will either shop for the decorations online (worried about how they look in person though) or wait till my isolation is over so I can go to Home Sense instead.

Self-Care
I just ran out of the Neutrogena Hydro Boost Hyaluronic Acid Serum that I would apply before moisturizer. I have oily skin and my acne used to be really bad until I turned 25/26 so anything that doesn't break me out and feel moisturizing is good for me. I think I will shop for some skin care during Black Friday as well.
I have been wanting to get a haircut as well but I will need to see whether the BC social gathering ban will extend or broaden after the 2 weeks.