Subscribe to my monthly newsletter here or follow me on Twitter so you don't miss any Money Diary!
Here is the beginning of the last quarter of 2020. This year, since we can't travel anywhere outside of BC (technically we could but would rather not), we have been able to save more money than I expected. For October, I don't expect any large purchases other than our trip to Victoria for a few days for our anniversary.
Budget for October 2020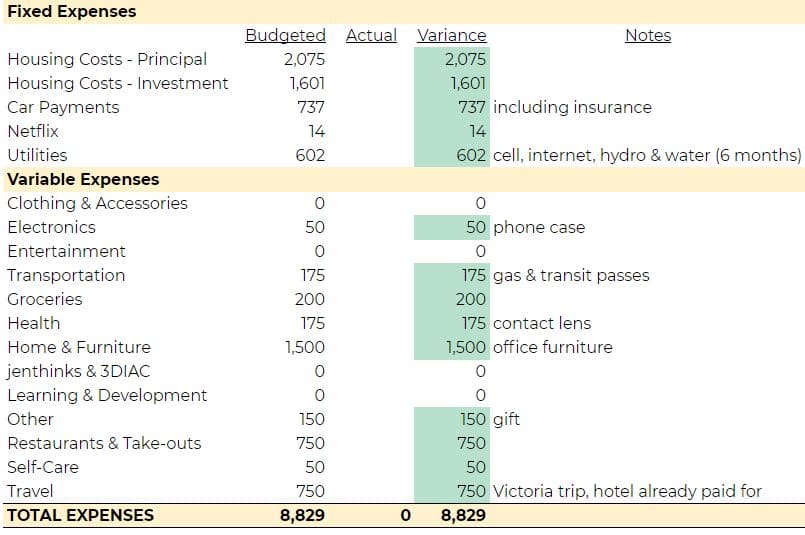 As an Amazon Associate I earn from qualifying purchases.
Fixed Expenses
We got the water bill for the first half of the year last month so I had to budget the payment for it this month. I have never paid water bill separately before so I wasn't expecting it. Other than that, there should be no change under Fixed Expenses this month.
Electronics
Eric got me the Samsung S20 last month (still trying to sell my S10) so I will need to get a case for it. I am not a fan of cases but I use my phone excessively and walk-and-text a lot. Eric and I have used a number of Spigen cases in the past and liked how thin and durable they are. I ended up ordering this clear one on Amazon.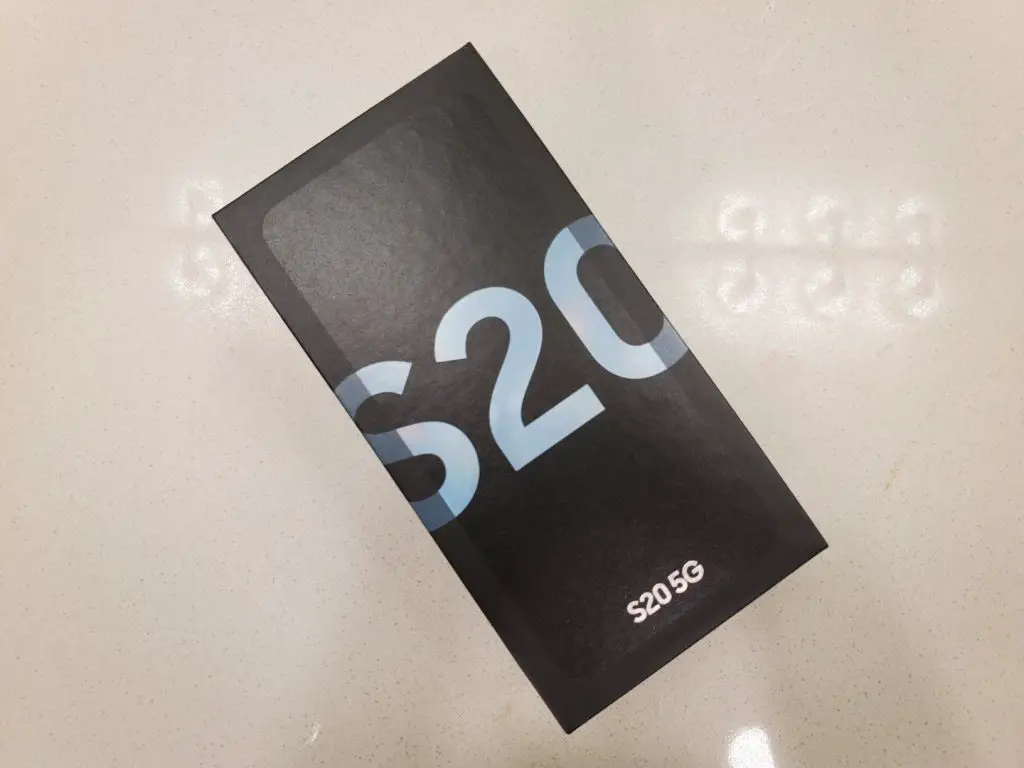 Transportation
Since I will be commuting to work for at least another week in October, I expect to meet Eric for dinner in Richmond after work. Also, we will be driving to Victoria (+ ferry ride) so I expect our gas to be more expensive this month. This amount also includes transit passes for the commute to work.
Groceries / Restaurants & Take-Outs
I don't even believe myself when I say I will eat out less and cook more so I just won't 😂. I budgeted for $950 (we spent just over $1,000 last month) this month with a ~80/20 split between restaurants and groceries. Since my travel budget is all-inclusive (meals, activities, transportation etc), this amount excludes meals on our trip.
Health
The benefits at my new job won't kick in until the end of the year (after my probation) but I am running out of daily contact lenses (I wear the Acuvue Oasys 1-Day Hydraluxe). I will have to pay for 3 months' worth out of pocket so that's what I budgeted for. I might pick up a pair of new glasses in the next few months too (hate wearing my current pair as they don't have a nose piece so they slide down all the time).
Home & Furniture
I have been meaning to fully furnish my and Eric's offices. I mentioned in the Sept recap that I failed at spending money on furniture (first world's problem) because my order for the bar cart that I plan on using as a book cart got cancelled and the desk I want is on backorder until December.
Eric was finally able to pick up the IKEA IDASEN (motorized sit-stand desk) desk a couple of days ago. He was debating between the IDASEN and the one from Vancouver-based Effydesk and decided on IKEA for its generous return policy at the end.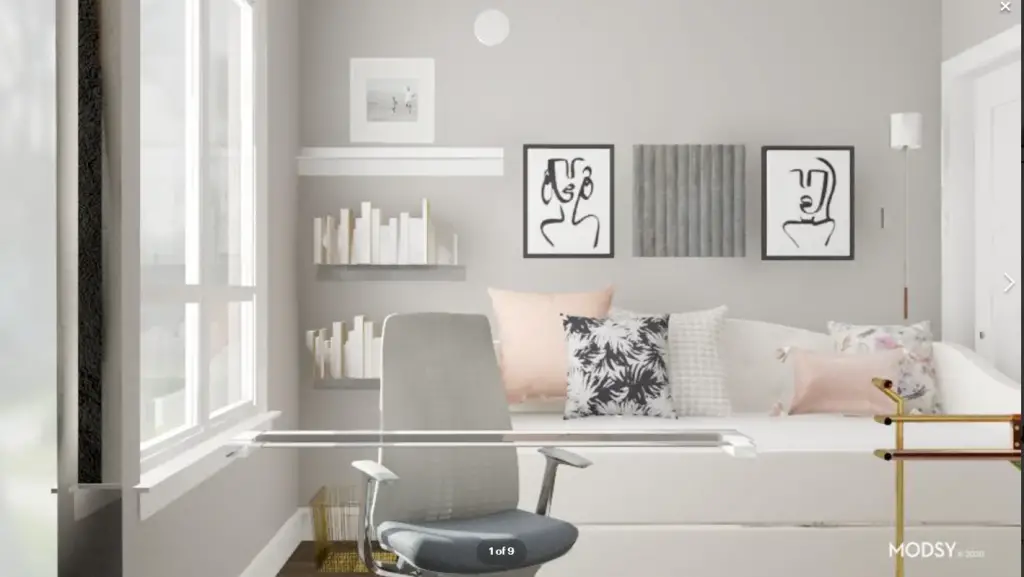 Other
I budgeted this amount for a birthday gift this month. We might be getting the birthday girl a Longchamp Le Pilage as I have a couple of them (a bright pink and a light blue) and love them. It's durable, water-proof and super easy to maintain. I washed them in the washer multiple times and the color never faded.
Self-Care
After I purged my makeup products, I realized my liquid foundation offers no SPF protection. The Neutrogena moisturizer I started using few weeks ago offers only SPF 25 so I am hoping to find a liquid foundation with a bit more protection. I don't avoid getting tanned but I know sun protection is healthy for skin.
Travel
We are spending a few days in Victoria for our anniversary this month. I didn't schedule any activity so it will be mainly a food trip (like many others). I have a list of restaurants in downtown Victoria within walking distance of Fairmont Empress (where we will be staying) that I want to try. Eric also wants to have our anniversary dinner at a steakhouse but I have yet to decide on one. Since the hotel has been fully paid for, this amount is for everything else (ferry rides, meals, parking etc).