Join me on Instagram for regular CPA tips & updates! Also, don't forget to subscribe to my newsletter so you don't miss any CPA posts!
My first thought when I started this post was, "where did the time go?"
At work, our year-end concluded in January. Since my company's parent company is a public corporation, we had a tight timeline to make sure deliverables were completed on time. As a result, I was quite busy when the year started. However, the flip side was that once the deadline has passed, the workload was back to normal. I focused on my last elective module for the first couple of months this year and really started picking up on my CFE Prep pace in March. On top of that, we finally sold our condo last week so we were busy cleaning up our place to show for weeks before that.
I expect mid-June to be quite busy as we will be moving (not far, just 10 minutes away) but other than that, I am prepared to be consumed by CFE prep, jenthinks & Castle (the TV show) for the next 5 months!
Read all of my CPA CFE posts here
A Recap On Everything I Did In The Past 3 Months (9 to 6 Months Before CFE)
Late-January & February
learned all I could about CFE, CFE Prep & the Capstone modules
decided on my elective role for Day 2 of CFE (I chose Finance – but no need to declare until I register for Capstone 2 in May)
focused on completing all of the module assignments for Performance Management (PM) before beginning of March
started getting familiar with the CPA Competency Map as I planned on using it to guide my technical reviews
RELATED POST – CPA Capstone 1 – Tips on How to Do Well
March
registered for Densmore CFE Prep (thanks Densmore Consulting Services Inc for sponsoring their product) and received the Densmore Scenario Flowcharts in the mail
started a CFE diary that I have been updating "daily" (I put daily in quotation because I missed updating several times)
started reviewing technicals for taxation (TX) as I self-identified that to be my weakest area (relied on the Knotia e-text, Competency Map & Youtube)
finished watching the introductory videos provided by Densmore (part of the CFE Prep) and attempted several skill drills on Management Accounting (MA)
studied for PM and wrote my last elective exam on the last day of March
registered for Capstone 1
Mid-April
finished reviewing technical for TX
started reviewing technical for Financial Reporting (FR)
found out I passed PM – yeah!
Read all of my CPA CFE posts here
Updated Study Timeline For CFE
The Rest of April
finish reviewing FR

I took notes by hand until today – it was taking too long and I found it marginally useful for FR
will start reading the chapters without making notes and rely on Densmore Scenario Flowcharts and PDF summaries you can get on Knotia instead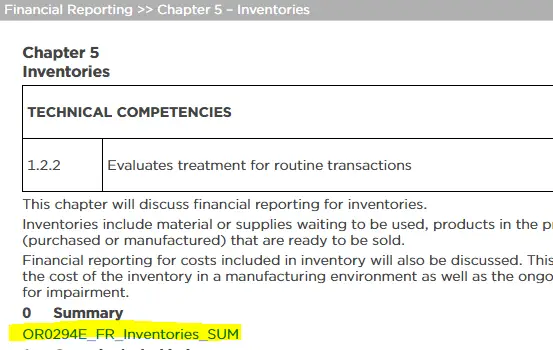 May to Mid-July
Capstone 1 starts so I will assess how much time that will take before finalizing my study schedule
Goals:

start reviewing technical for Assurance in May
start reviewing technical for Finance (my role) in June
start reviewing technical for Strategy & Governance (S&G) in July

Capstone presentation from Jul 3 – 6 (pre-recorded video)
not budgeting any time for PM review as I just finished the module
Mid-July to Mid-September
Capstone 2 starts
Densmore CFE Prep on Jul 10, 14, 24 & 28
Off work for 13 working days (21 days including weekends)
Write cases and technical review as required