This hotel review is long overdue. Eric and I celebrated our 10th anniversary in Victoria last year. We chose Victoria as it was a nice change of scenery that was close to home. After this trip, we have both decided that Fairmont Empress will be our top choice whenever we return to Victoria.
Fairmont Empress was the second Fairmont property we have stayed at. I had high hopes for the chain but their Whistler location didn't meet my expectations earlier that year. However, Fairmont Empress was worth all the hype. Their service, rooms, common areas and location truly lived up to their Forbes' 4-star rating.
RELATED POST – Hotel Review – Fairmont Chateau Whistler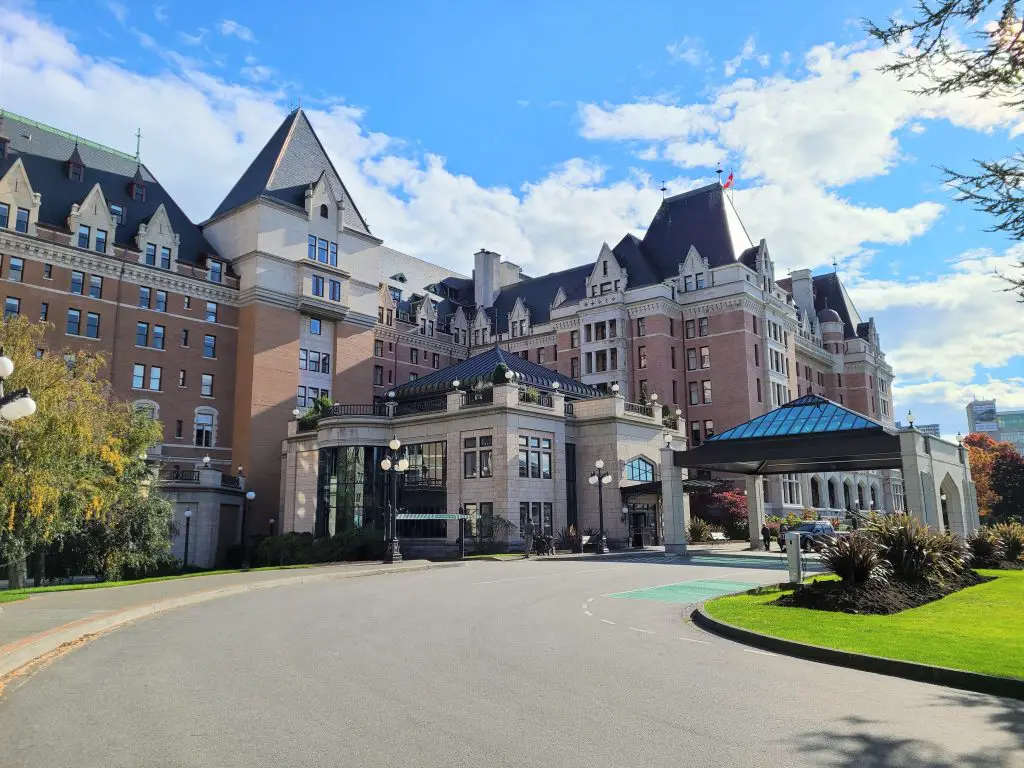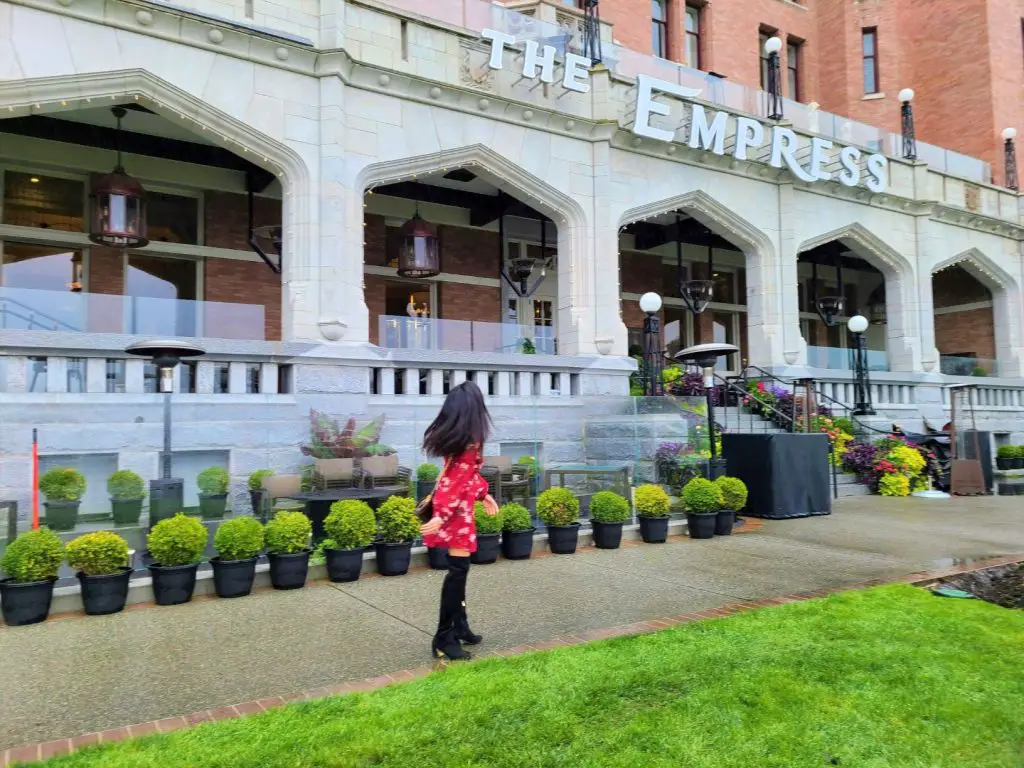 Read all of my hotel reviews here
Check-In
We took the 9 AM ferry from Tsawwassen Ferry Terminal and arrived at Fairmont Empress shortly before noon. I had communicated my anticipated arrival time with the hotel in advance and was glad to find out that my early check-in request was honored without an extra charge. When most hotels postponed their standard check-in time to accommodate extra cleaning required for safety, getting our room early was definitely a treat. Even though Fairmont Empress wasn't fully booked when we visited, it was operating on reduced capacity due to health and safety guidelines.
COVID 19 Measures
During our entire visit, every staff and guest we encountered wore masks. We forgot to wear ours when we went down for breakfast and the reception staff offered masks right away. Even though it was not mandatory to wear masks indoor yet, we were glad that Fairmont Empress took the extra safety measures.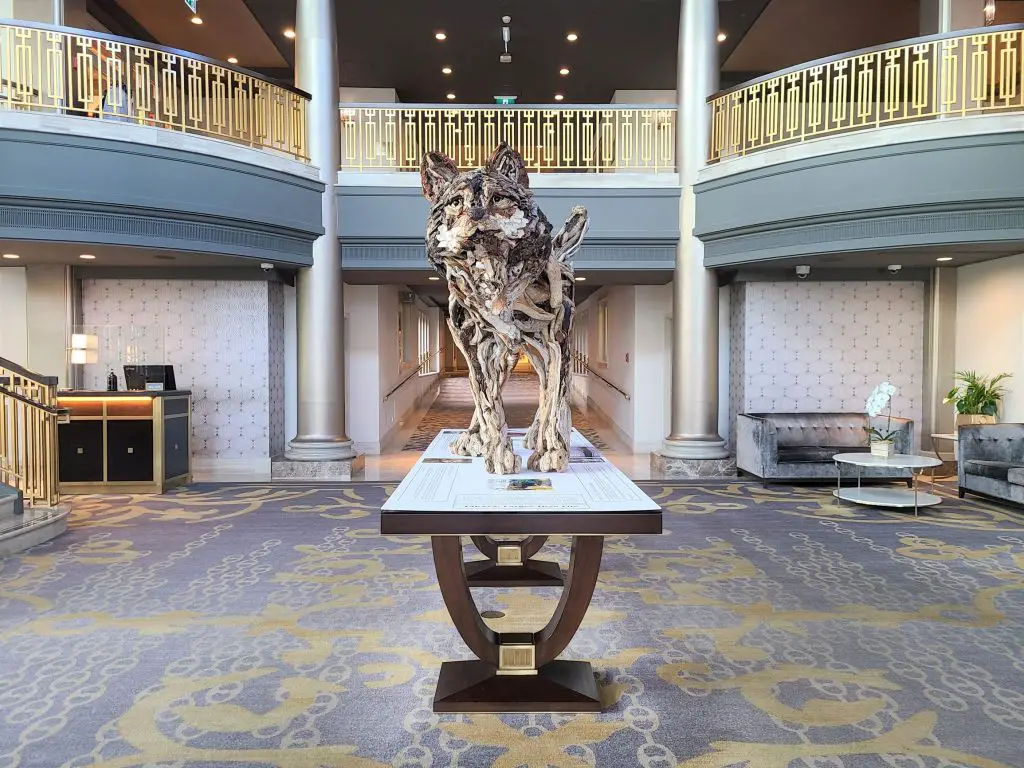 Room – Fairmont Gold Spacious Harbour View
For our anniversary, the hotel upgraded our room to a Fairmont Gold Spacious Harbour View (380 – 420 sq ft). Even though it was not a suite, the room's laid out meant we had a separate living room area. It was also a corner unit so we had windows on two sides.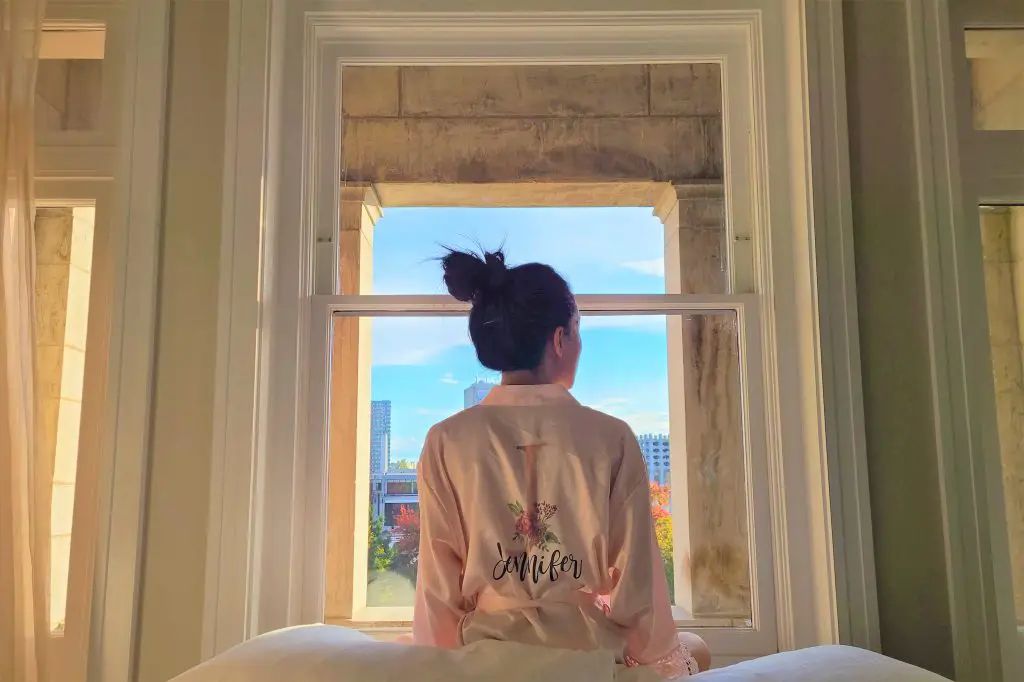 Normally, all guests in a Gold room or suite will get access to the Fairmont Gold Lounge. Unfortunately, the lounge was undergoing renovation when we were there. From what I have seen online, the Fairmont Gold Lounge offered a gardened terrace with a stunning view of the Victoria Harbour amongst many other perks (e.g., complimentary breakfast and private check-in/out).
Our Fairmont Gold Spacious Harbour View room was renovated in 2017. The use of colors (gold, beige and purple) and molding on the wall really elevated the overall vibe of the room. It managed to keep the luxurious style Fairmont Empress is known for and modernized the room at the same time.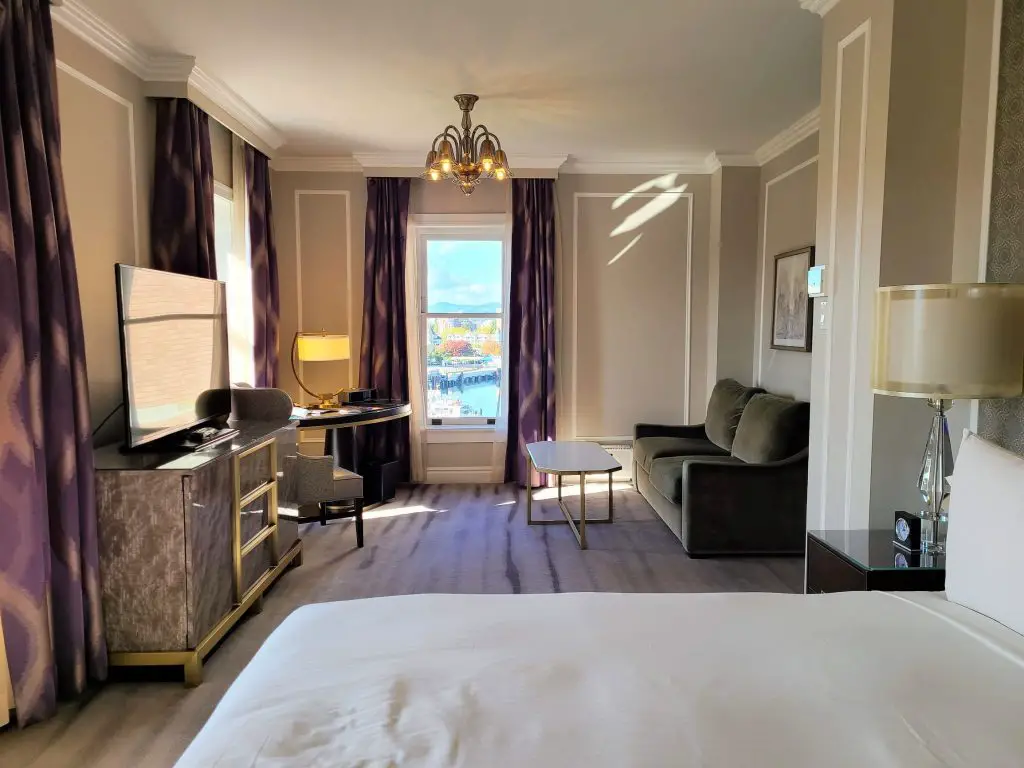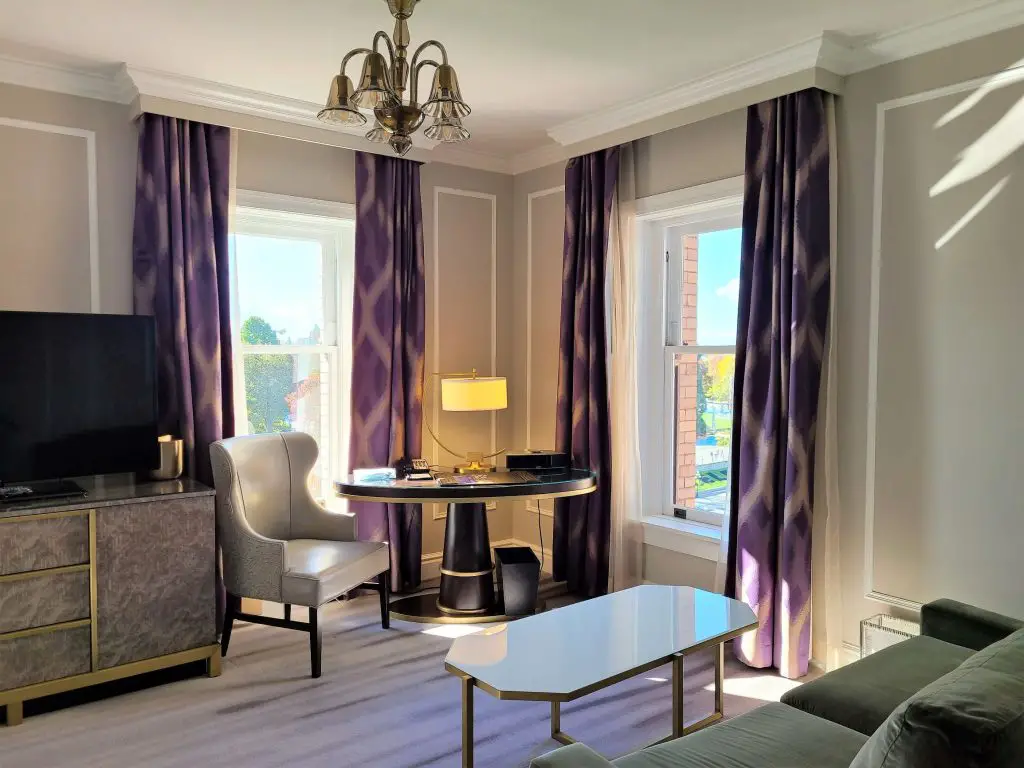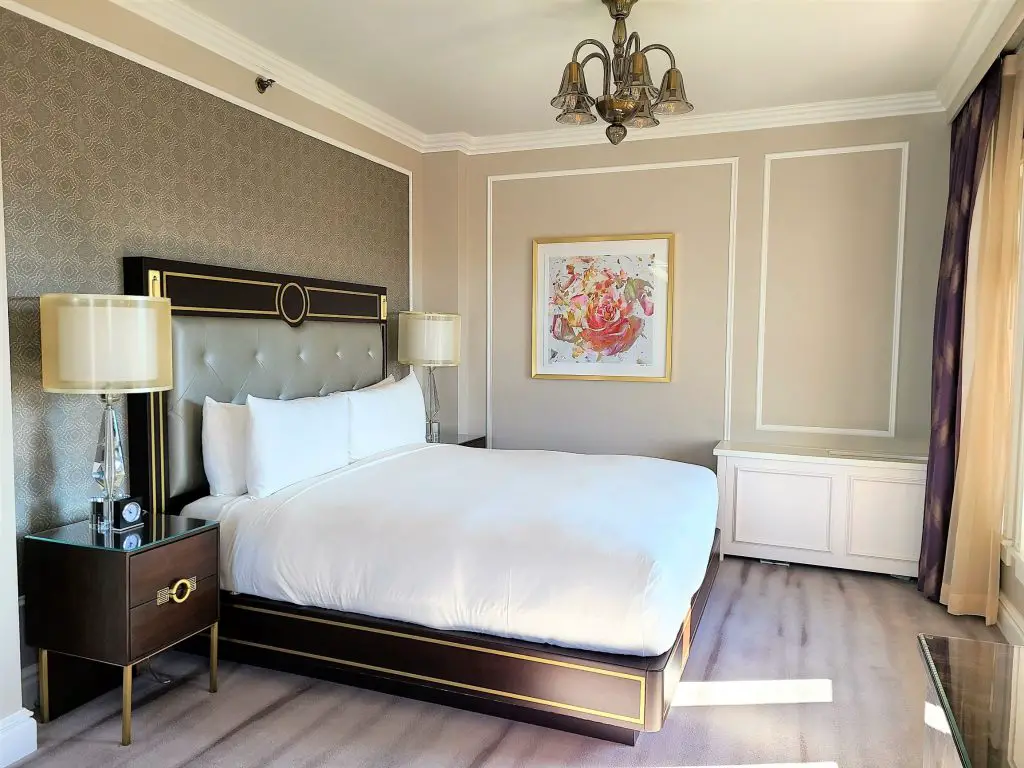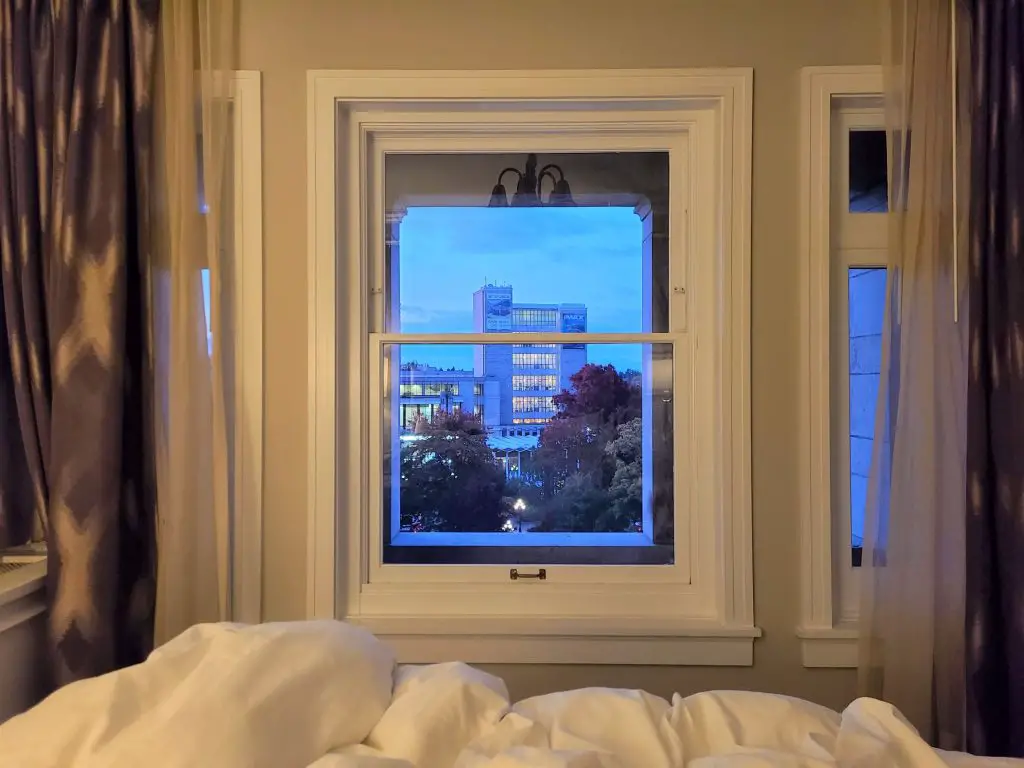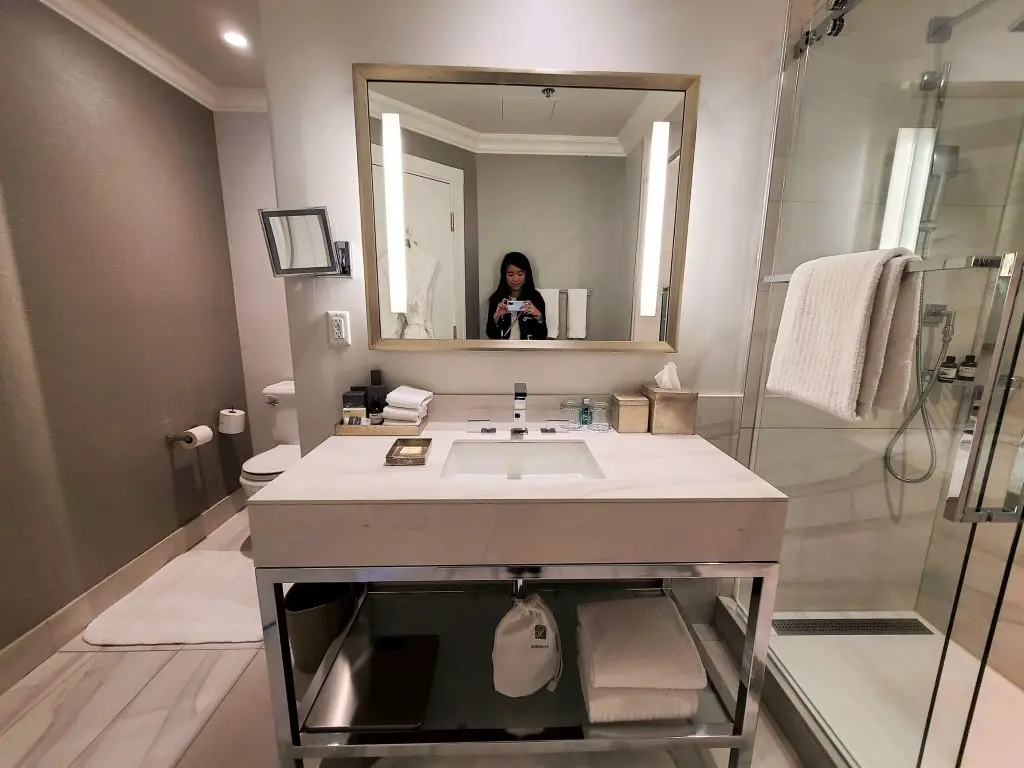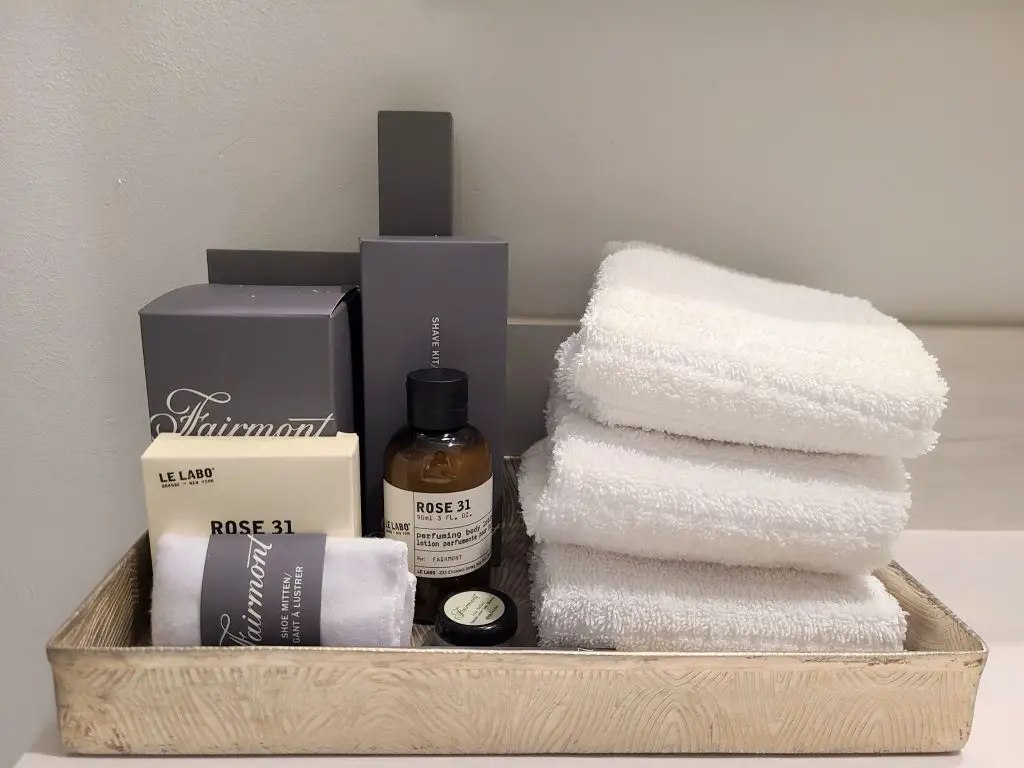 Location
The location of Fairmont Empress simply can't be better for a short trip to Victoria. It is located conveniently in the heart of Downtown Victoria. Eric and I was able to walk to a wide variety of restaurants and shops in minutes. If you get a room with a harbour view, it will also offer you one of the most stunning views you can get of the Victoria Habour.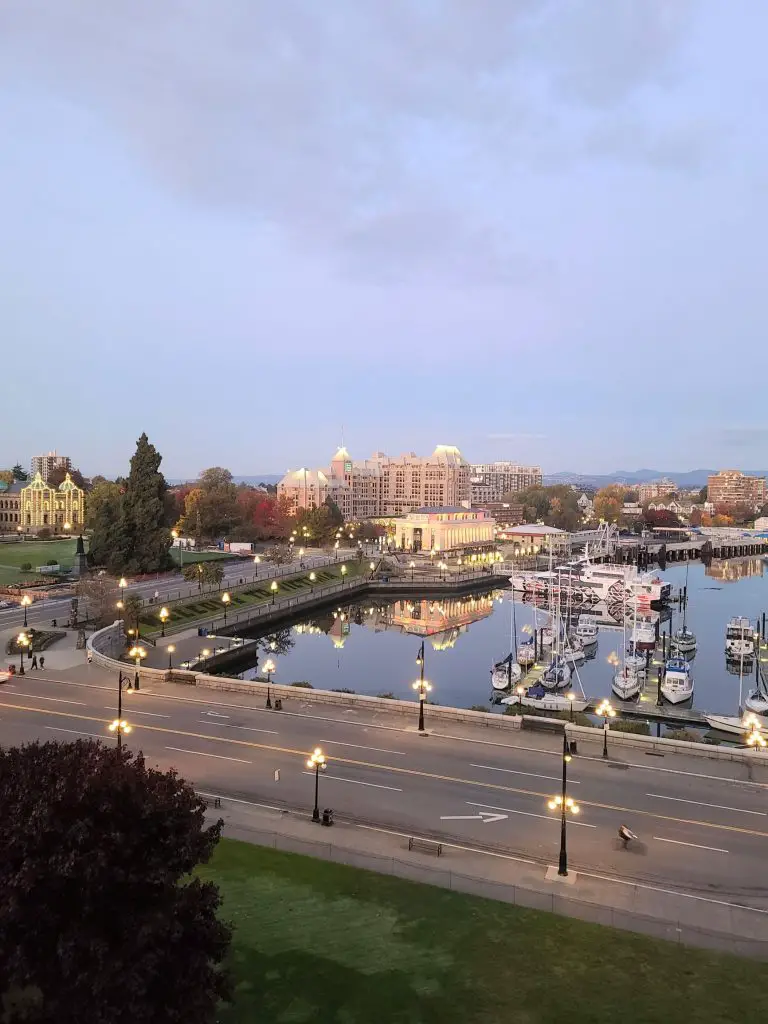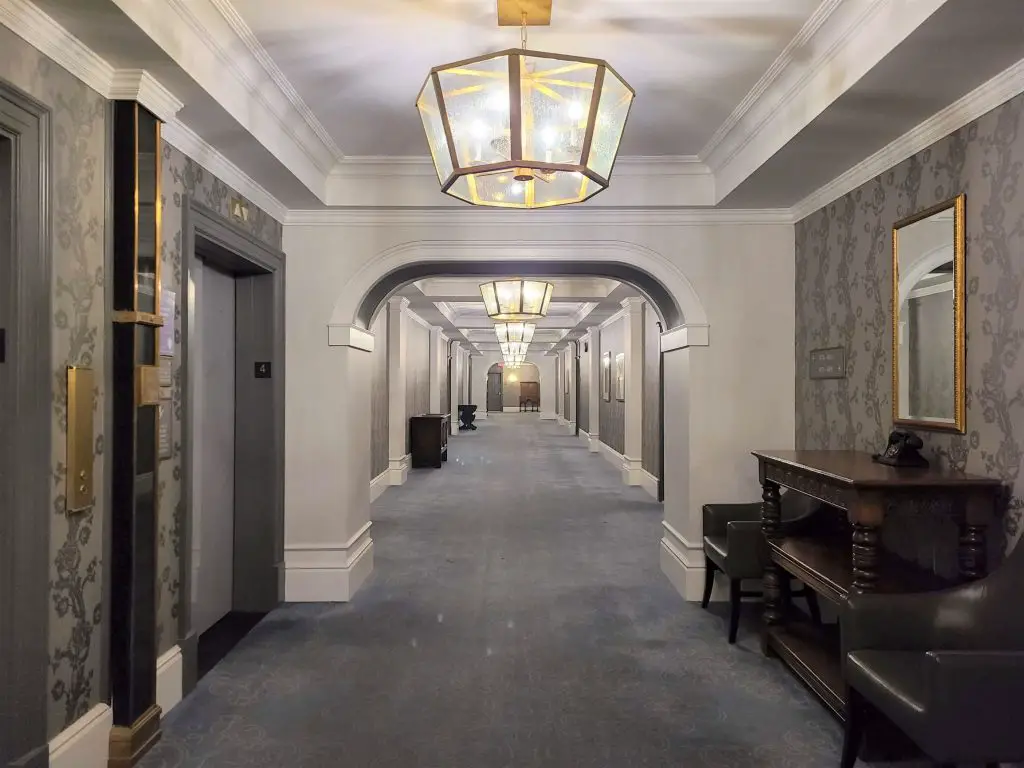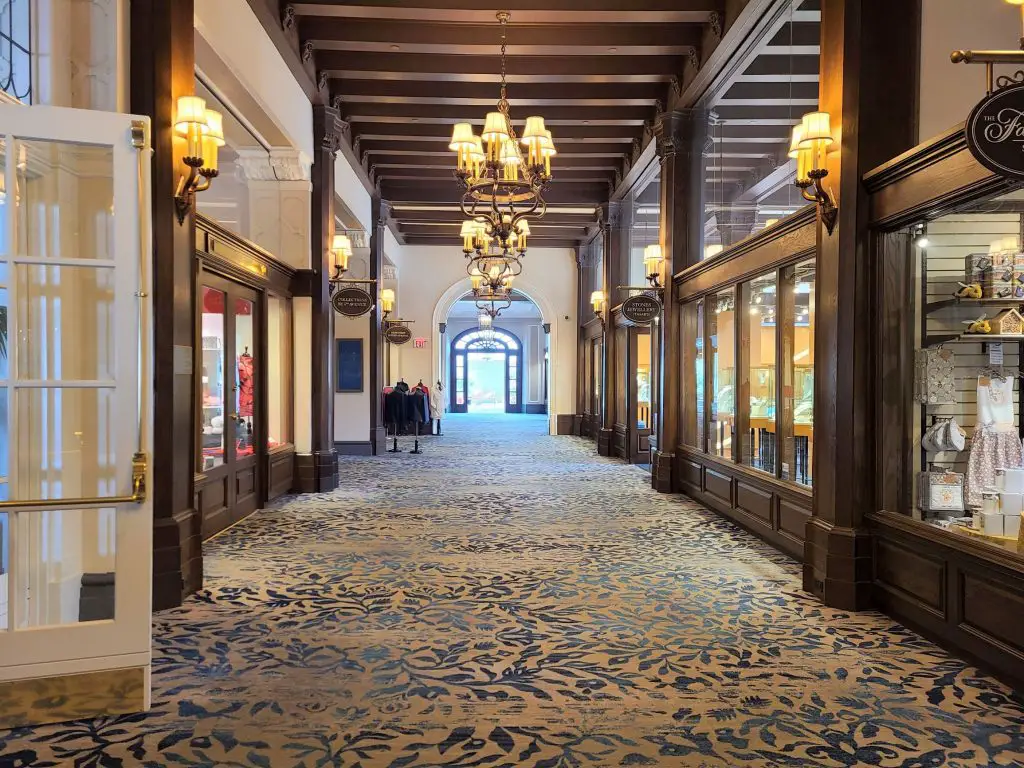 Read all of my hotel reviews here
Dining Options
Courtesy of their marketing team, we were treated to breakfast at Q at the Empress on the second floor of the hotel. I ordered Free Run Farm Fresh Eggs one morning and Buttermilk Pancake the next. Their pancakes were the best Eric and I have ever had – fluffy, slightly sweet and perfectly cooked.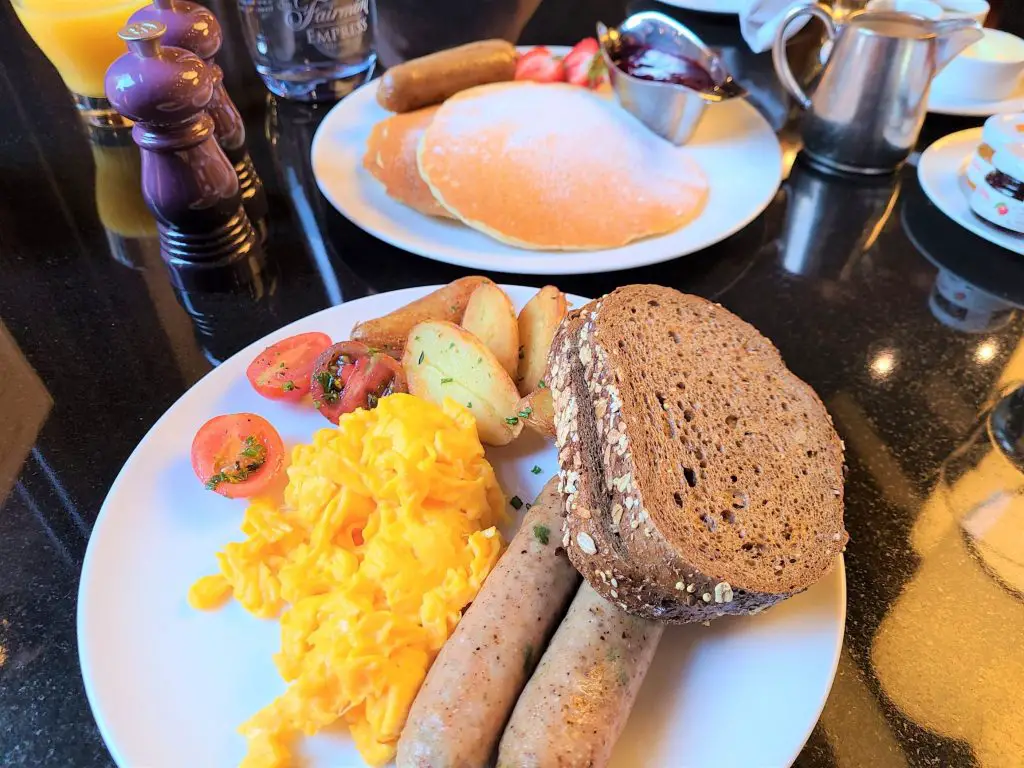 In addition to Q at the Empress, there are several more food and beverage options at Fairmont Empress. Their Tea at the Empress is very well-known. In fact, many people visited the hotel just for their afternoon tea. If you are looking for a nightcap, Q Bar is tastefully decorated. When the weather is nice, you can also enjoy a selection of delicious food and cocktails at their patio called Veranda.
Also, with its five-star location, you are only steps away from all the restaurants and bars Downtown Victoria offers.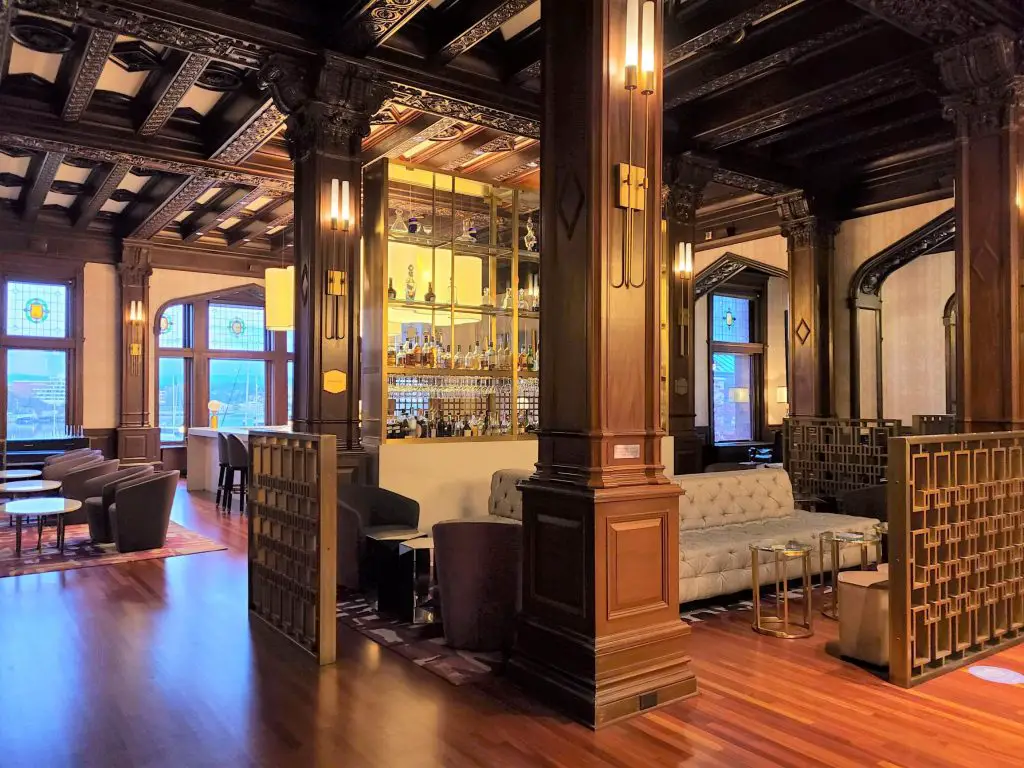 Amenities
Fairmont Empress offers its guests an indoor lap pool, a kids' pool and a hot tub (furthest back in the picture). It was practically empty when we were there one evening. For guests looking for a different type of workout, Fairmont Empress Health Club is located on the same level of the lobby.
If you are looking for an outdoor activity, Fairmont Empress also have a limited number of bikes available for guests (free of charge). This is something we would definitely take advantage of when we return in the summer.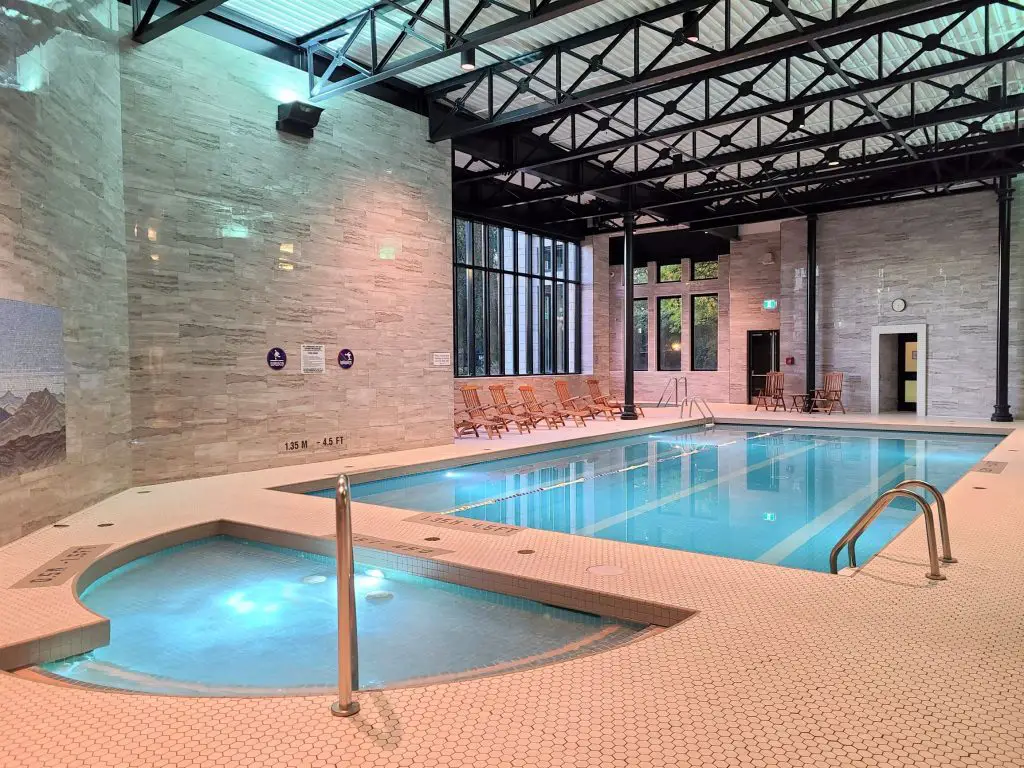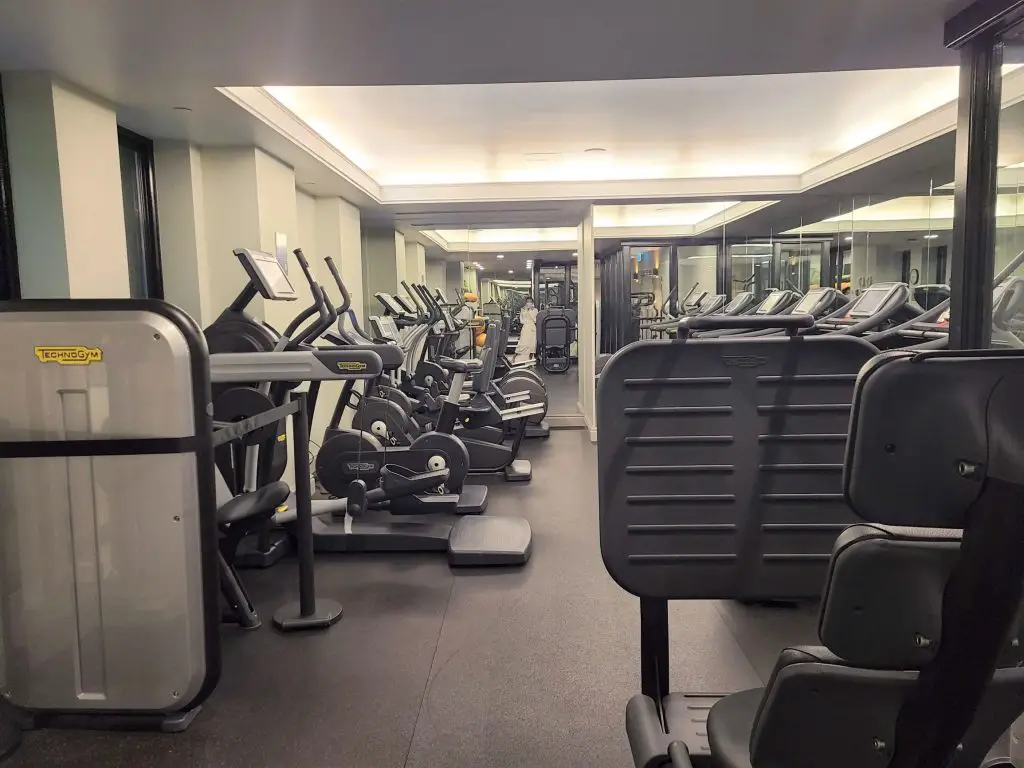 Conclusion
What made our stay extra special was the thoughtful gifts from their team. We came back to our room one night to a hand-written card, some treats and ingredients to make their famous Empress & Tonic cocktail.
To me, small gestures like this is what differentiates a stay from ordinary to memorable.