Subscribe to my newsletter here or follow me on Instagram so you don't miss any Money Diary!
I can't quite believe it has been 6 months since I wrote the introduction post for the money diary series. I wish I had started sharing my money diaries earlier as I would have been able to analyze the impact the pandemic has on our spending habits. I am sure 2020 will be one of the most memorable years for most of us – a global pandemic that changed many people's lives forever and the shift to remote work that changed the working normal forever. When I prepared our 2020 budget last December, I thought we would have spent close to $10,000 travelling this year. Instead, our biggest expense went to furnishing our offices instead (didn't even expect to need an office at home).
I can't wait to write a dedicated post for 2020 but until then, here's the last monthly budget for 2020.
As an Amazon Associate I earn from qualifying purchases.
Budget & Mid-Month Update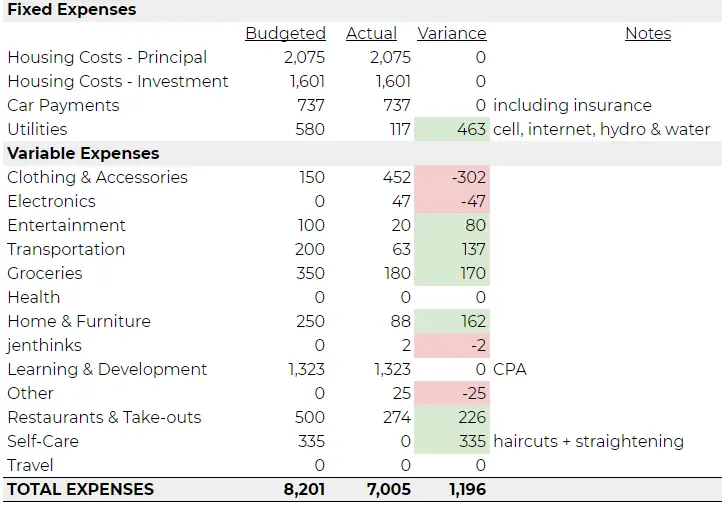 I didn't get around sharing my December's budget in the beginning but I did get around to setting them up. As you can tell, there are more greens than reds for now.
Fixed Expenses
The positive variance (under budget) for Utilities is only a timing issues for the bills.
Variable Expenses
For Clothing & Accessories, I got an email from Paypal with a 10% off code for RW&CO so I went to take a look online and the rest was history. However, I have had 50/50 luck with RW&CO sizes (tend to run big as they don't have petite sizes, only XXS) so I might end up returning some of the items. Most items I picked up were also non-Winter so I will be Spring/Summer ready!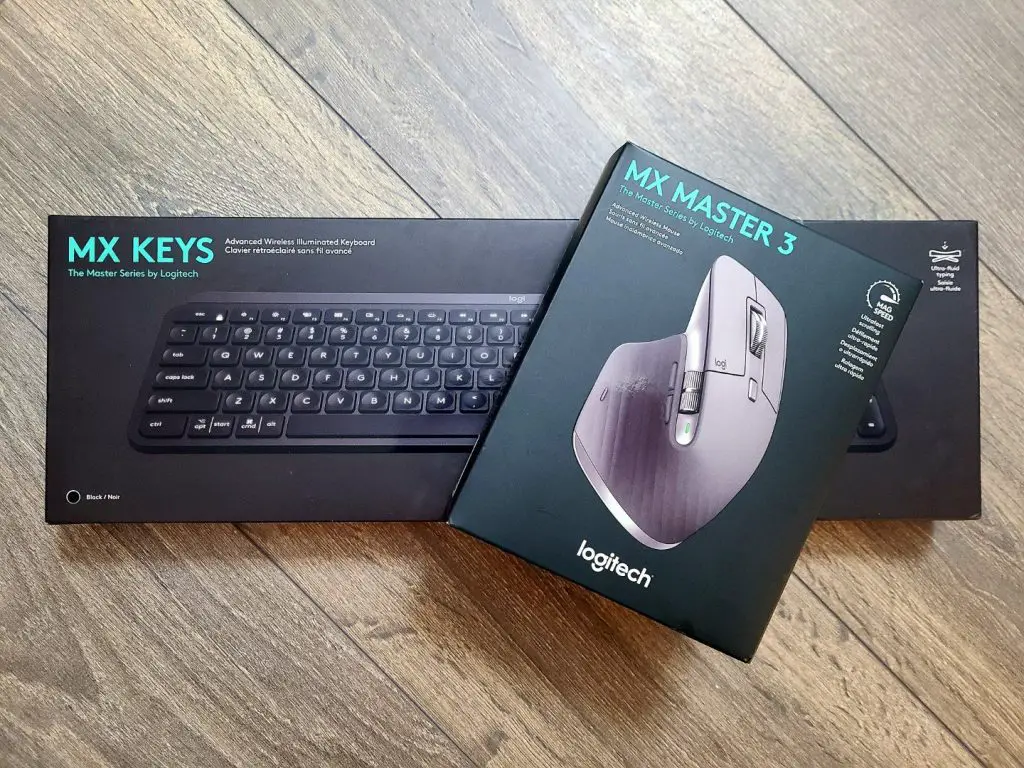 For Electronics, Eric got a gift card from his company for the holidays so we picked up a new set of keyboard and mouse for me (what a logical sentence😎). For Transportation, we only had to gas up once so far this month (we spent a lot less on gas this year) so we are ahead for now. I expect us to end the month under budget.
For Food, I am not sure we will stay under budget as I already pre-ordered Christmas dinner take-out from this small café in the neighbourhood. We have a few days off during the holidays and will most likely do a mix of take-outs and cooking. I don't anticipate getting any big-ticket furniture or home decor items for the rest of the year so hopefully, Home & Furniture stay under budget.
Our hair appointments are happening later this month so there is still a positive variance under Self-Care. I think we will end up pretty spot on for that category.
For Learning & Development, I registered and paid for the Winter session for my last elective for CPA. My company does reimburse for the course but since there will be a timing difference, I included it here anyway.
*I just realized as I was writing this post that the keyboard comes in graphite which is the colour I really wanted as my desk is white