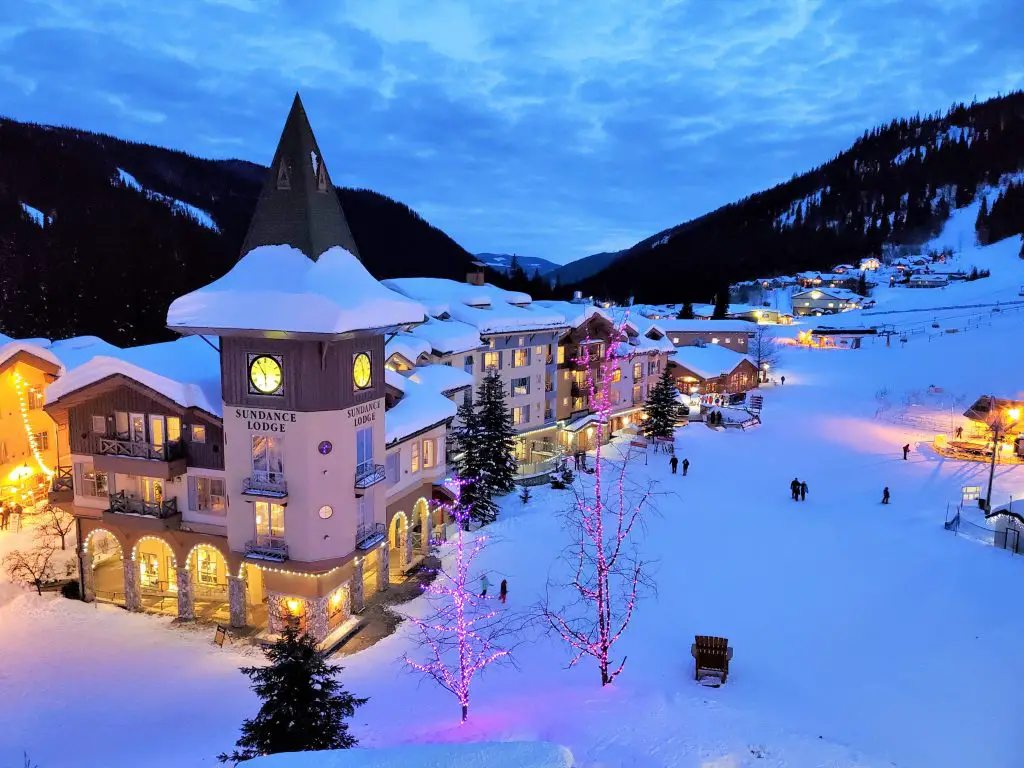 If you are looking for where to stay in Sun Peaks Resort, check out this hotel review I did for the One Bedroom King Suite with Balcony at Sun Peaks Grand Hotel.
Eric and I just returned from our first trip to the Sun Peaks Resort (trip report here) in Kamloops. It was technically our first vacation at a ski resort because even though we have stayed overnight in Whistler a number of times before, we have never skied in Whistler (in fact, Eric only skied as a kid and I never did). Following another blogger's review, we booked 2 nights at the Sun Peaks Grand Hotel.
Read all of my hotel reviews here
Check-In
We left Vancouver just after 7 AM and after a couple of stops on the way, we arrived at the Sun Peaks Grand Hotel at noon. Since we were a few hours early, our room wasn't ready yet so we checked in and parked at the underground parking. It was $20 CAD a night for self-parking (valet also available for $25) and I would highly recommend it so you wouldn't have to leave your car outside overnight. It snowed on 2 out of the 3 days we were there so we were glad we parked underground instead.
Room – One Bedroom Suite, King
At 600 sq. ft., the One-Bedroom Suite had a separate living and bedroom area and a balcony. Since all the rooms were renovated in Fall 2018, the furnishings were modern and elegant.
I would highly recommend booking a room with a slope view because waking up to that view is surreal.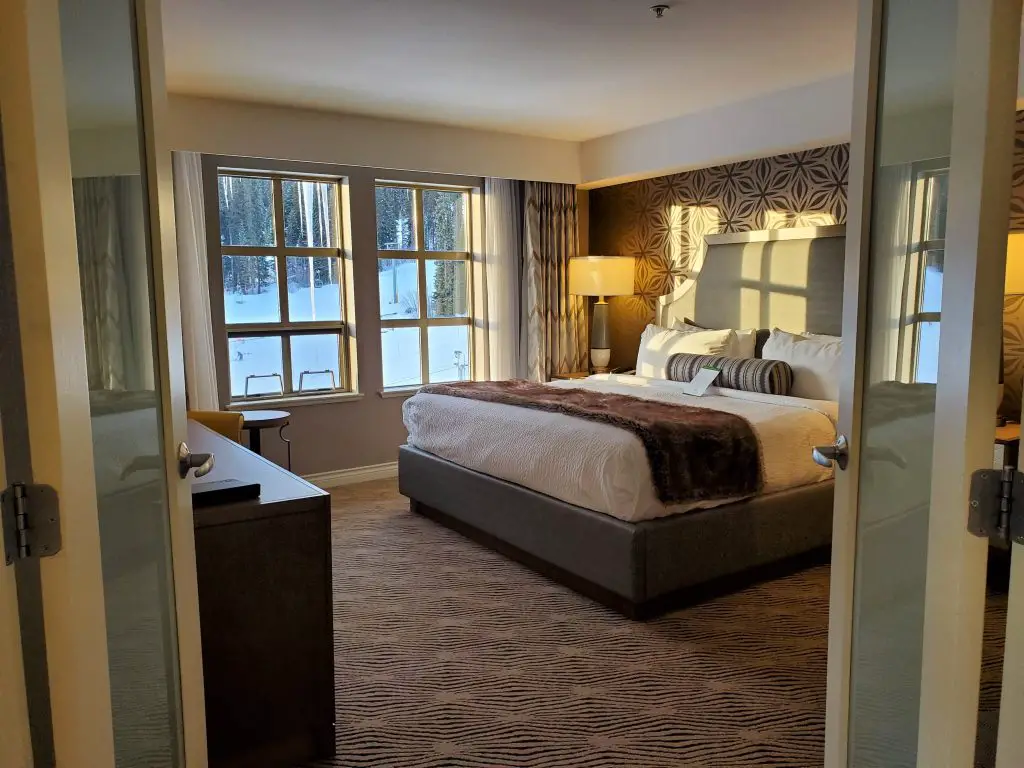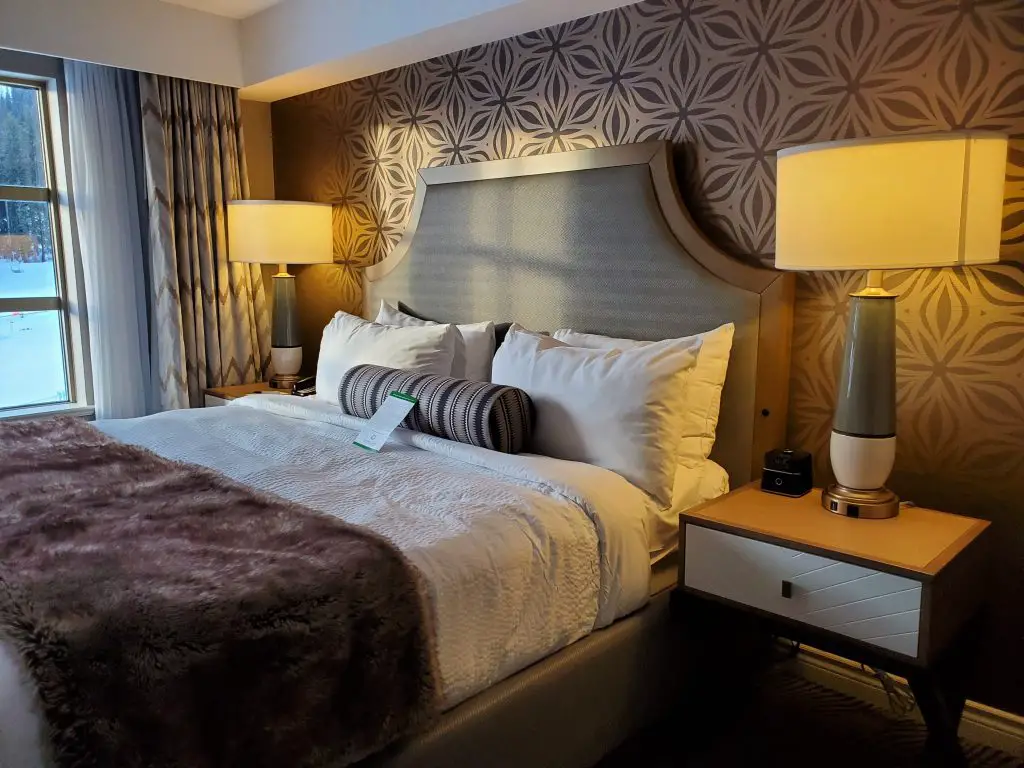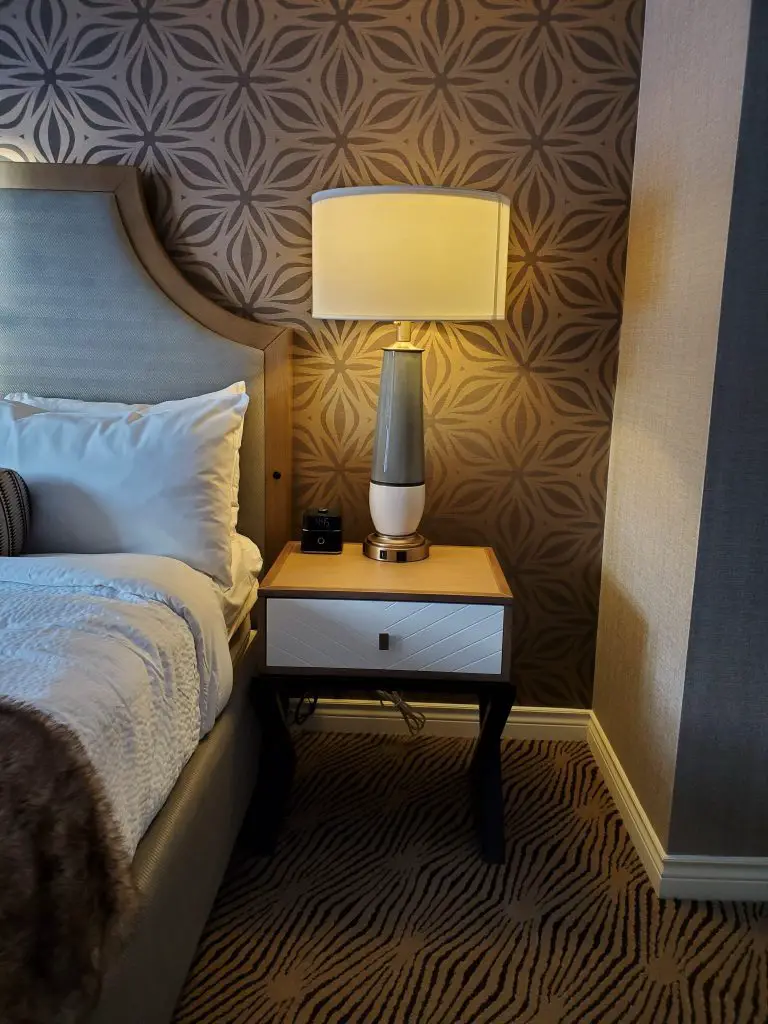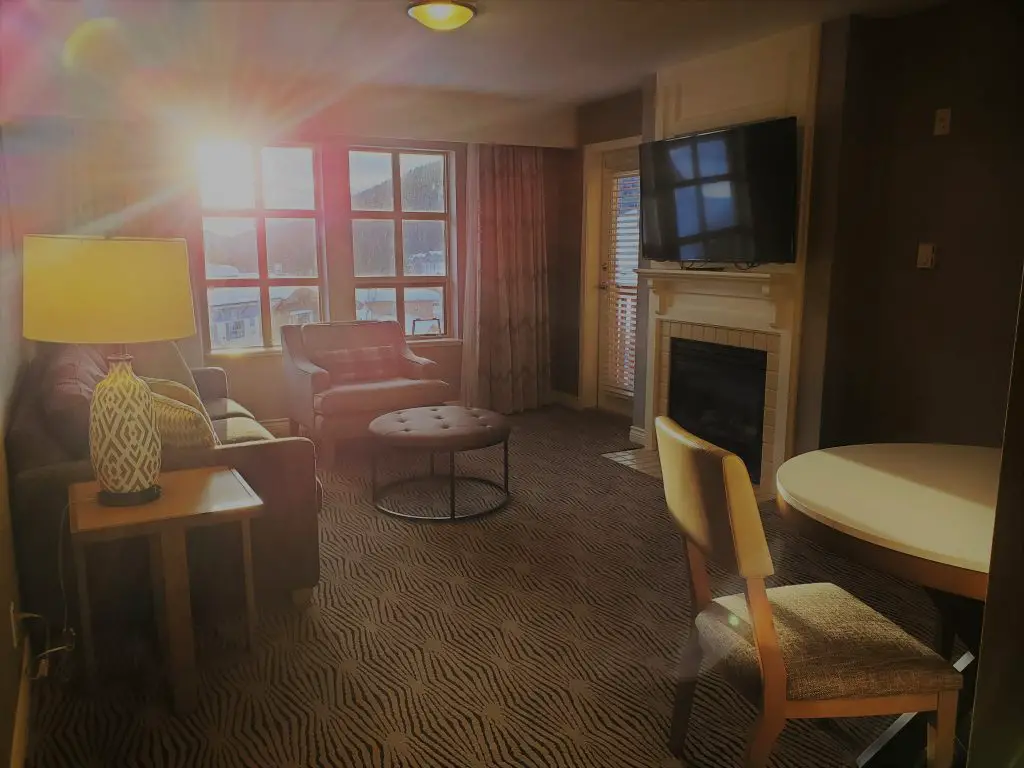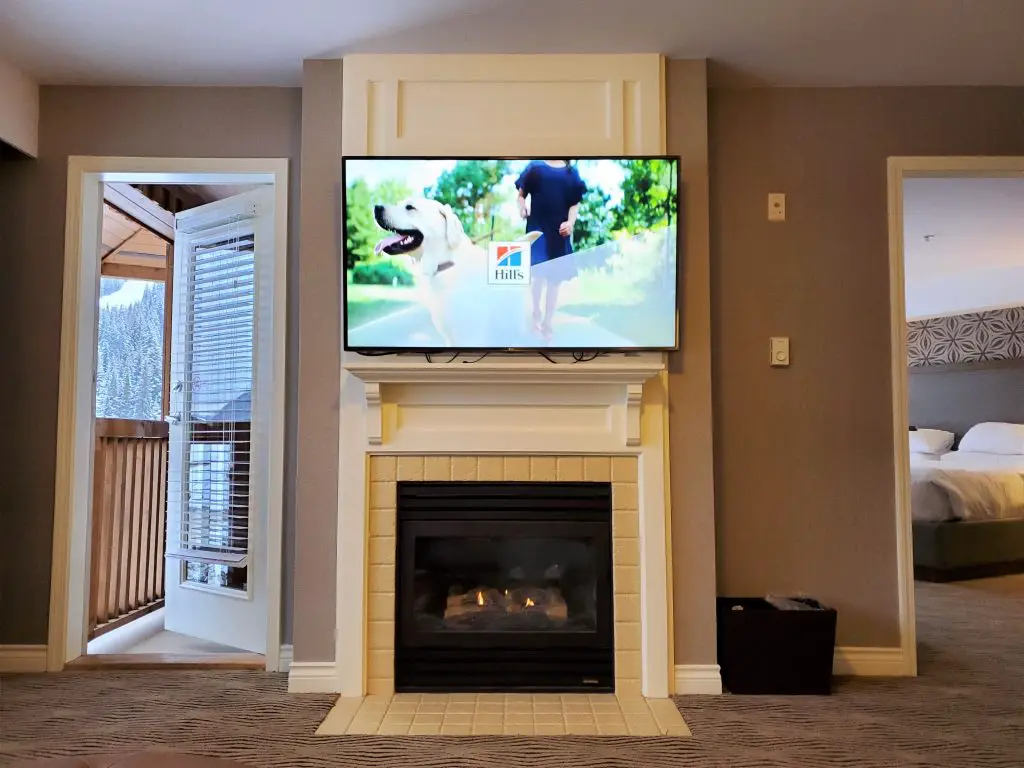 Even though the fan was a bit loud when it was on, it was located away from the bedroom so the noise was not an issue at all. Also, the slope didn't get busy until close to 8 AM (chairlift opened at 8:30) hence we got to enjoy the quiet until then.
The only two complaints I had were the dirty grout in the shower and the mediocre housekeeping. We weren't able to tell if housekeeping has visited until we saw the new towels on the rack. It seemed they did minimal cleaning and organizing. Since our stay was short, this did not bother us as much as it would have if it was a longer stay.
It was a shame as the rest of the room more than exceeded my expectations.
Read all of my hotel reviews here
Location
The Sun Peaks Grand Hotel simply has the best spot at Sun Peaks Resort.
In addition to the number of chairlifts right outside of their doorsteps, the Activities Desk (for ski lessons, snowmobile tour etc) and the ticketing desk are also seconds away.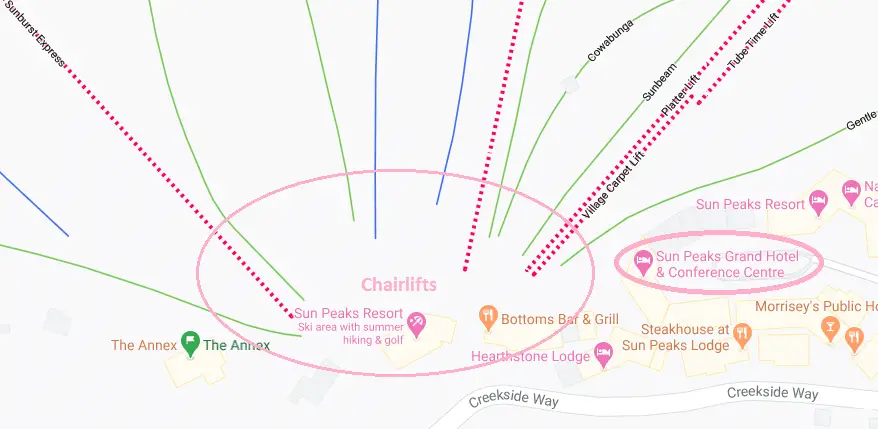 Dining Options
The Sun Peaks Grand operates both the restaurant/lounge on-site called Mantles and the Morrisey's Public House in the village. The hotel also offered room service for those of you who want to stay in.
If you fancy something else, there are a pizza shop, cafes and a Japanese restaurant just outside the door in the picture below.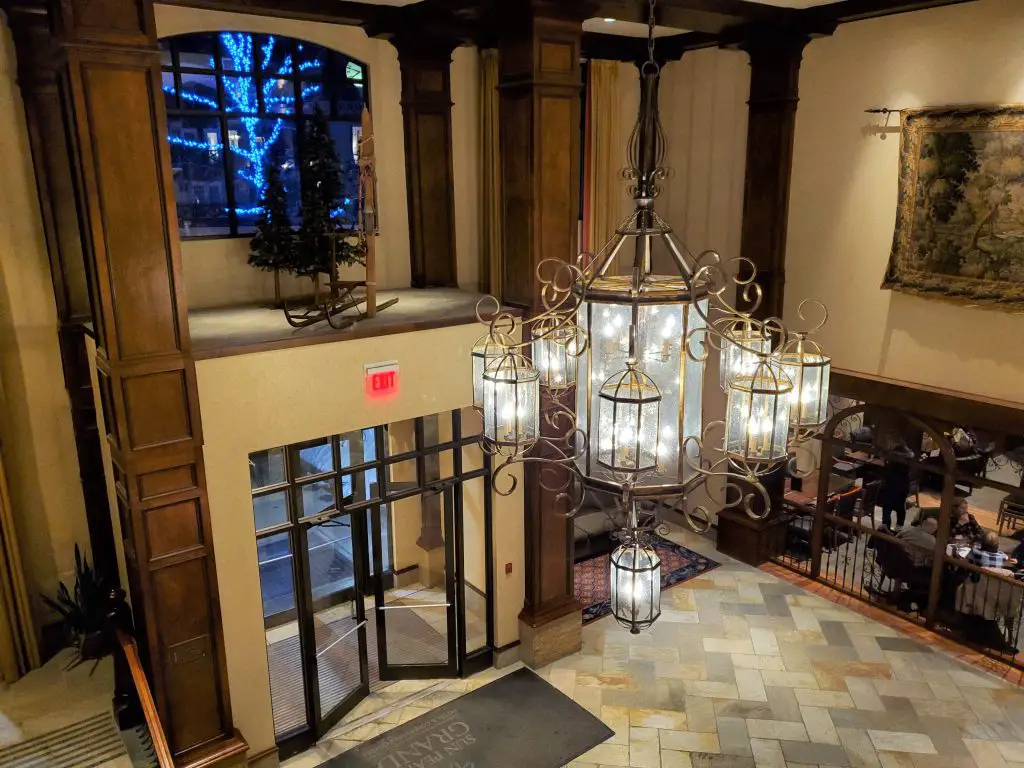 Amenities
The hot tub and the heated pool alone made me want to go back. With 3 large hot tubs, there were times (especially during the day when guests were out skiing) when Eric and I had one each all to ourselves.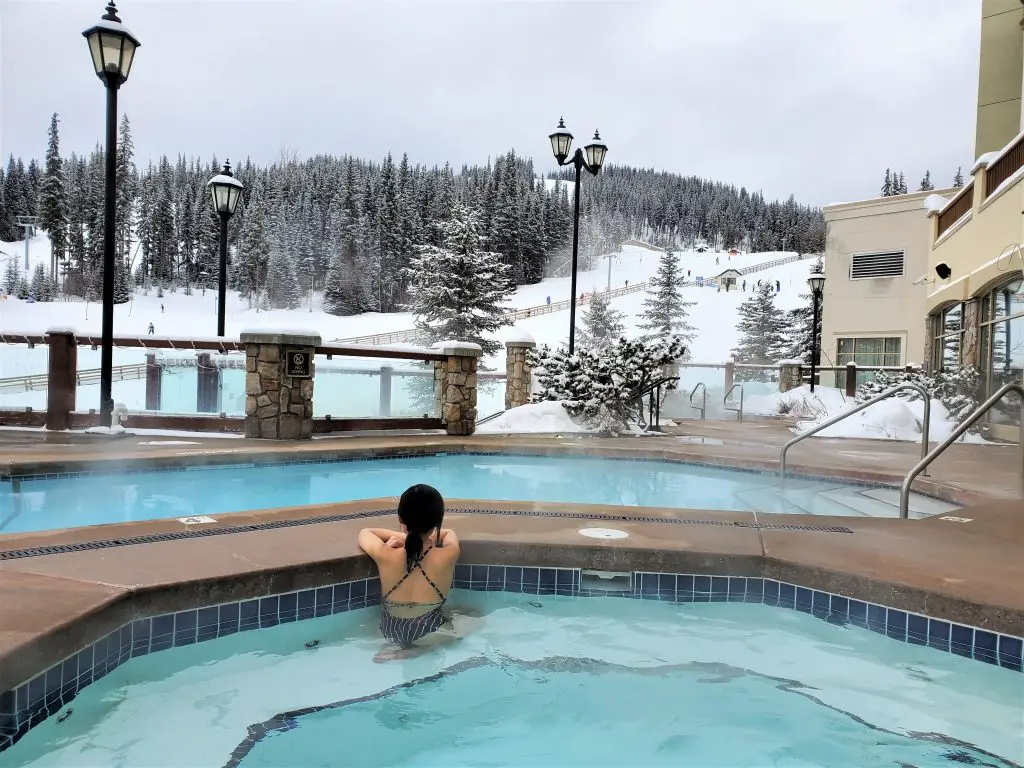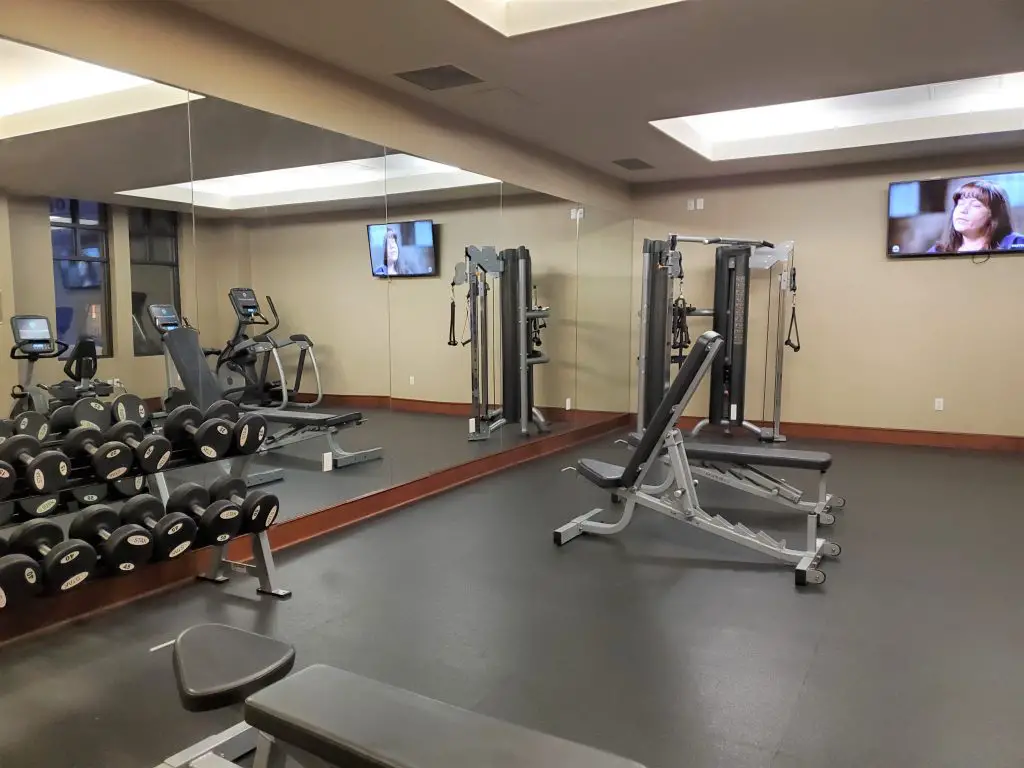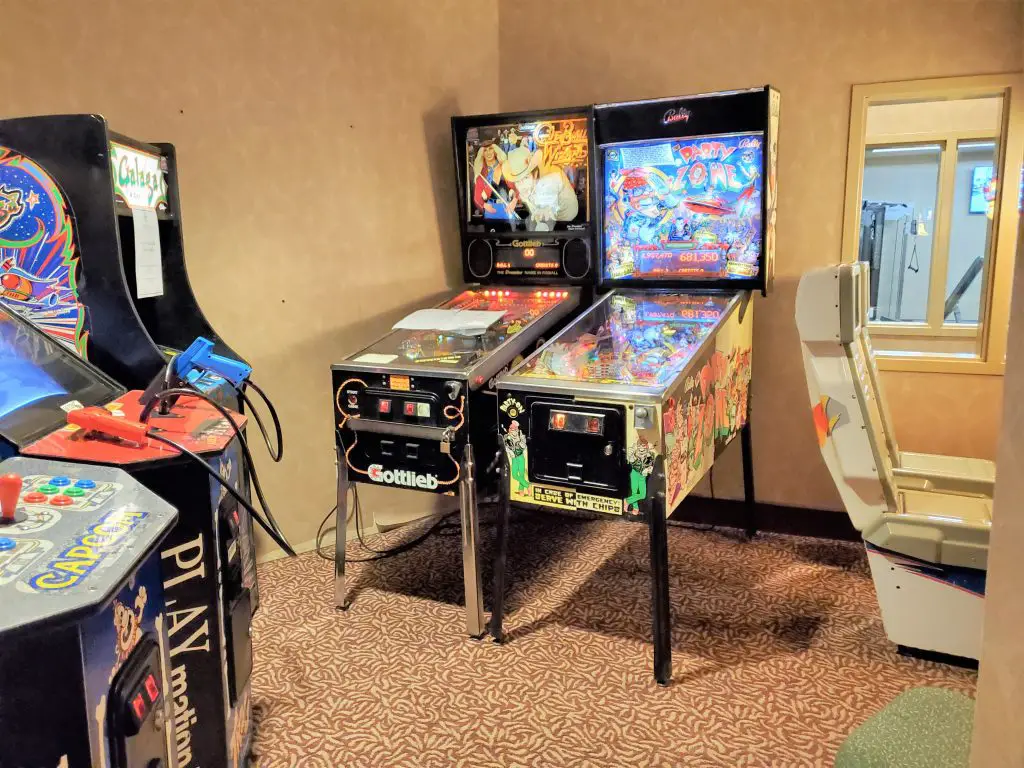 One perk we did not use this time but will be very useful for those of you who need to store their skis (winter) or bikes (summer) overnight. The hotel offers a storage service for free for hotel guests. However, I saw plenty of skis being left outside overnight so it seemed theft was not a concern.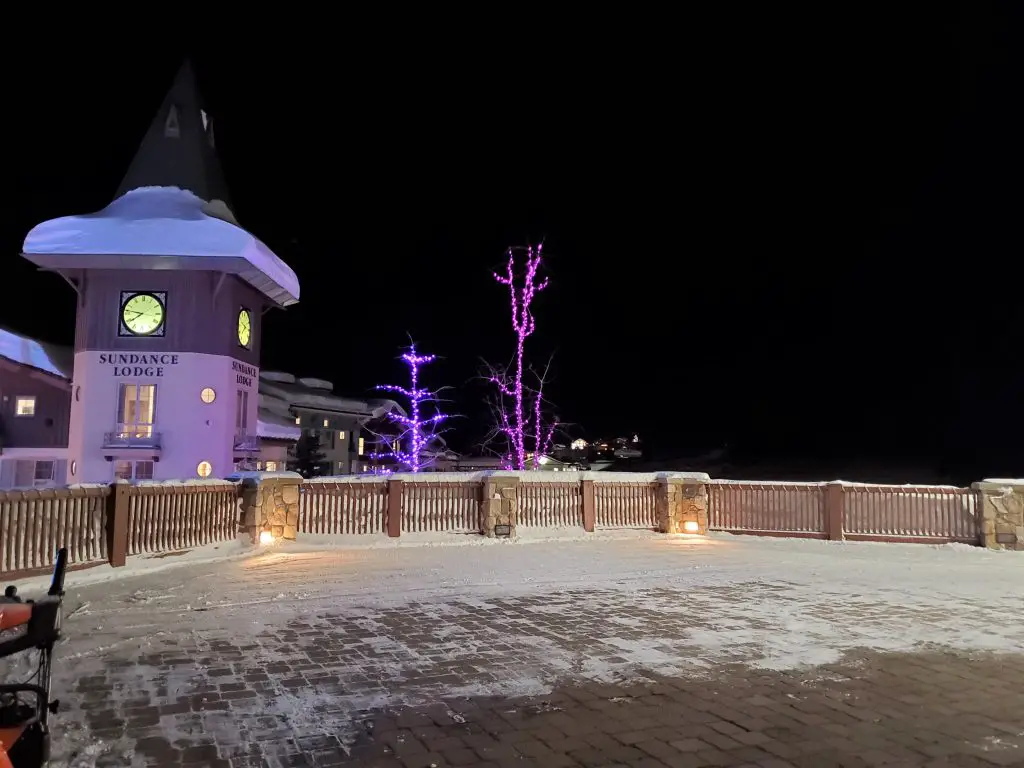 Conclusion
I would go back to the Sun Peaks Resort and would definitely stay at the Sun Peaks Grand again when I do. The regular rooms are a modest 350 sq. ft. with plenty of storage area and if you are one of those people who prefer cooking on vacation, they have a limited number of affordable King rooms with a stove and a microwave.