We were on our way to pick up a donair plate from Zaaki Cuisine when we spotted a newly opened Highlight Cafe across the street. It is by the same owner of the Re-Up BBQ from the River Market not too far away.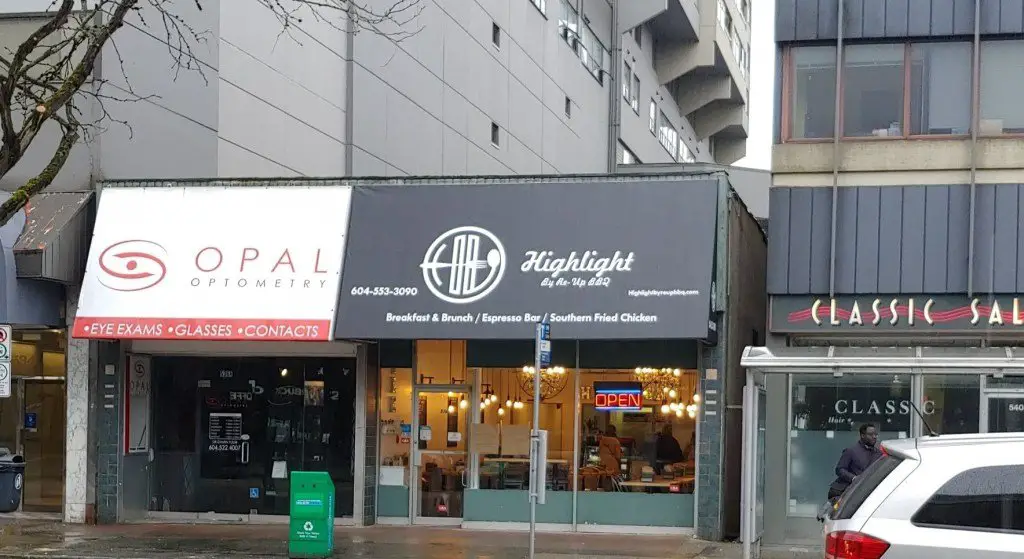 We were debating whether to take the risk and try something new or stick with the tried-and-loved at Zaaki (which by the way deserves its own review because of the generous portion and 🤤ness). I am not sure if you can tell from the picture but it was a ☔ gloomy evening so when we saw the words Southern Fried Chicken, we were sold!
The location is conveniently located in downtown New Westminster in front of a bus stop with parking along 6th street. It's also right across Westminster Centre and a few minutes walk away from Royal City Centre.

When we first entered, there was a slight hint of smell you would expect from an old building but it was contradictory with the visually clean, modern decor. Google search later told me that this location used to house the Amelia Cafe that was known for cheap Western breakfast and was around for many years (which I have regrettably never tried before it closed its door).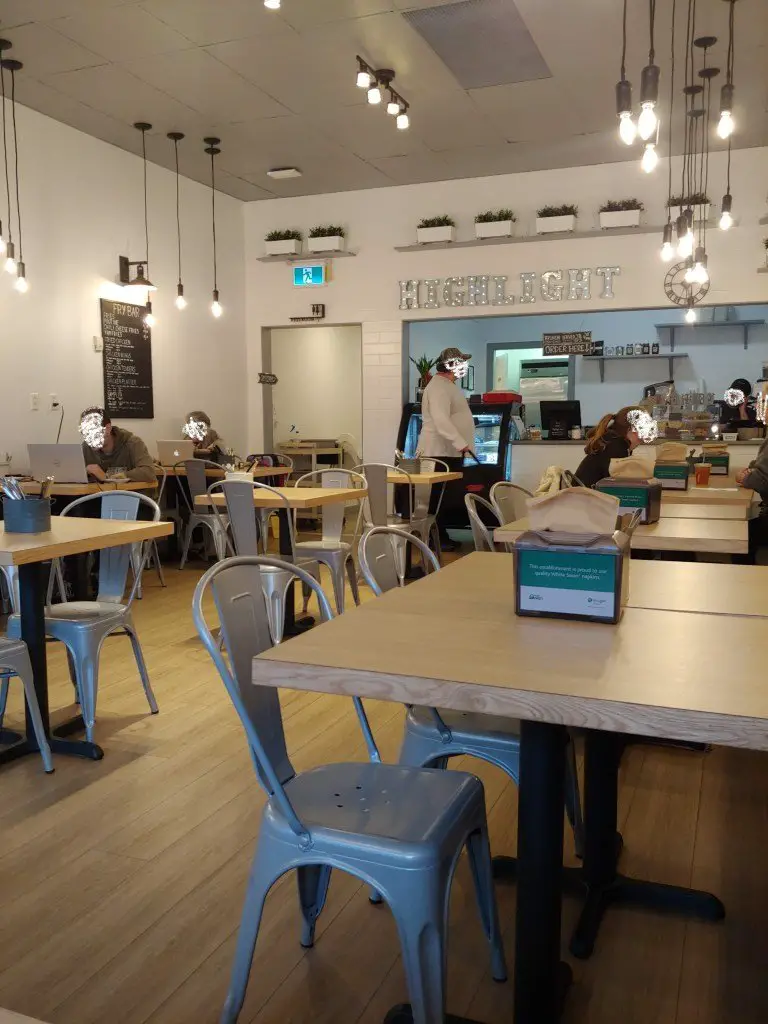 Menus were on both sides of the wall and orders were taken by the cashier in the back. The service was friendly and welcoming and after ordering, we just chose an empty table to sit down. As you can tell, there were a couple of customers working on their laptops as Highlight Cafe also offered complimentary wifi, espresso beverages (coffee beans by local roastery Timbertrain), and cakes (in the fridge by the cashier).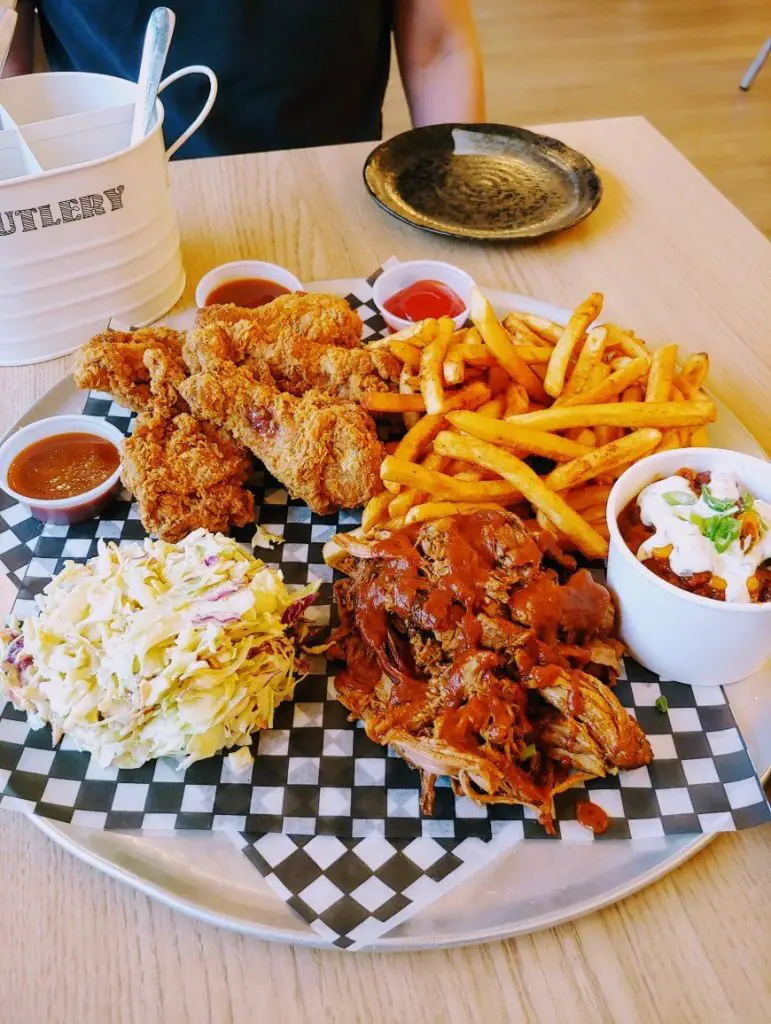 Since it was our first time, we decided to go with the Platter for 2 ($29.75 CAD) that includes fried chicken, fries or biscuit, coleslaw, pulled pork and baked beans (they replaced it with chili on the right as they were out of baked beans). The 3 condiments were BBQ sauce, ketchup and… I think it was BBQ sauce again 😅 (?)
The food took a little while to arrive because even though the restaurant wasn't full, there were 5 delivery drivers coming in to pick up their deliveries in less than an hour's time (sadly, I wasn't able to find out which company does delivery).
What did 👦 think
J: What did you think about the platter at Highlight?
E: The chicken was great. It was very juicy. The freaking sauce they had (BBQ sauce) went so well with the chicken. The fries were, you know, fries.
J: What about the pork?
E: Pork was okay. The best was the chicken. It's better than KFC (p.s. he 💗 KFC) I think. Maybe the best fried chicken I have had – so fresh. It's got some love, you know? Not like fast food.
J: The coleslaw?
E: Uhm.. I won't order it but it comes with the platter so I will eat it because veggie is healthy.
What did 👧 think
I love baked beans but I love chili even more so when they replaced the beans with chili, I was delighted.
However, its tomato taste was overpowering and it was sweet but I prefer spicy chili. The coleslaw was surprisingly good as I almost never eat coleslaw but had mouthfuls of theirs. The cabbage was fresh and it did not have that muddy smell/taste cabbage normally has (at least to me). The fried chicken was piping hot and juicy but I found it lacking in flavor. I agree with Eric on the fries as they served their purpose but nothing outstanding. The pulled pork had a really good flavor.
I can confidently say that we will be visiting again as Eric had already mentioned returning only a couple of days after our 1st visit.
Great job, Highlight Cafe!