If you want to start from the beginning, go HERE. For more trip reports, go HERE.
There is always something so special about waking up in Vegas – even if my sleep could have been longer and better! Eric and I decided to hit the gym this morning so we can indulge further. The Delano had its own fitness center on the lower floor, separate from Mandalay Bay. To my surprise, every other machine at the gym was busy. I had mistakenly thought no one would want to work out when they are in Vegas and I was wrong. Aside from being busy, the gym was also more well-kept and ventilated than I expected too. Spoiler alert: this was the only time I actually exercised this trip.
After the workout, Eric and I went back to our room and got ready. We were ready before our friends so we hit the casino floor while we waited. I had originally wanted to visit the Player's Desk but not only was it moved to where the Cashier's Cage was, the line was long and barely moved. Instead, I got a "free" Baileys Coffee while playing slot. It was hardly free because the slot machine was ruthless and took my money faster than my drink arrived!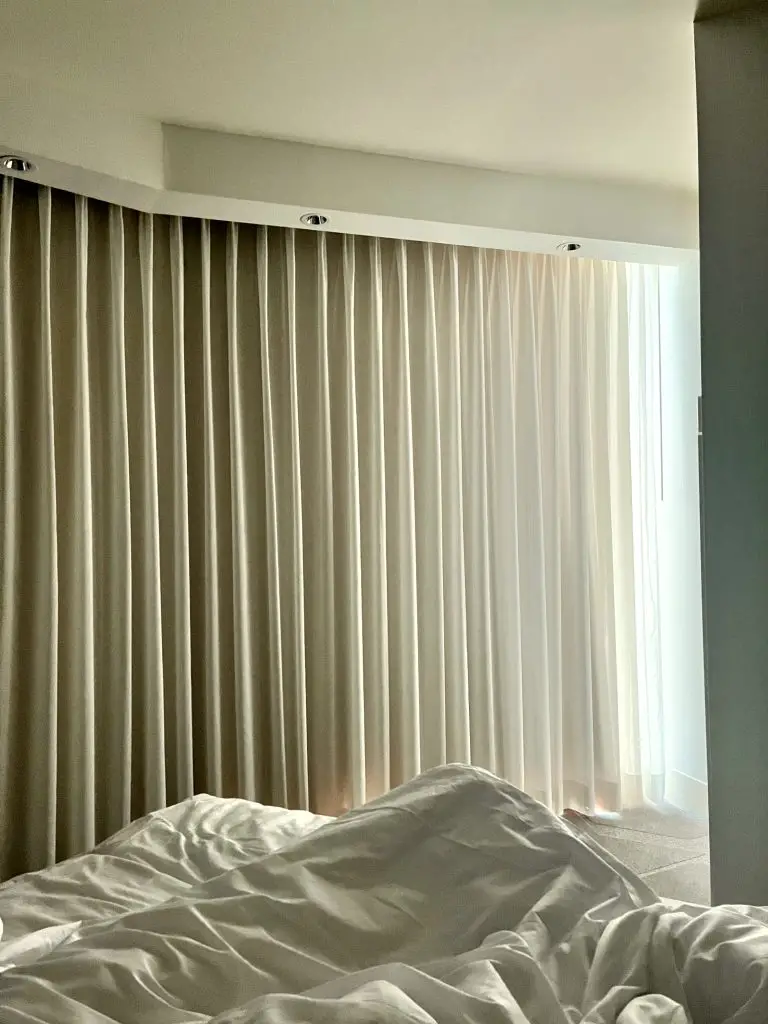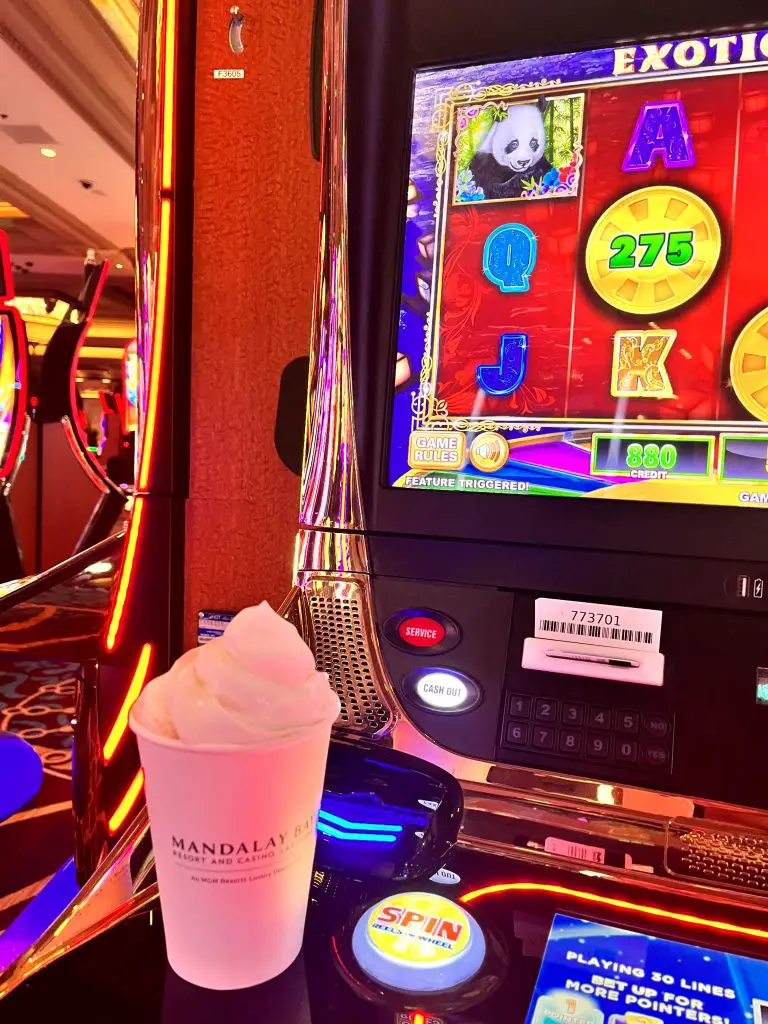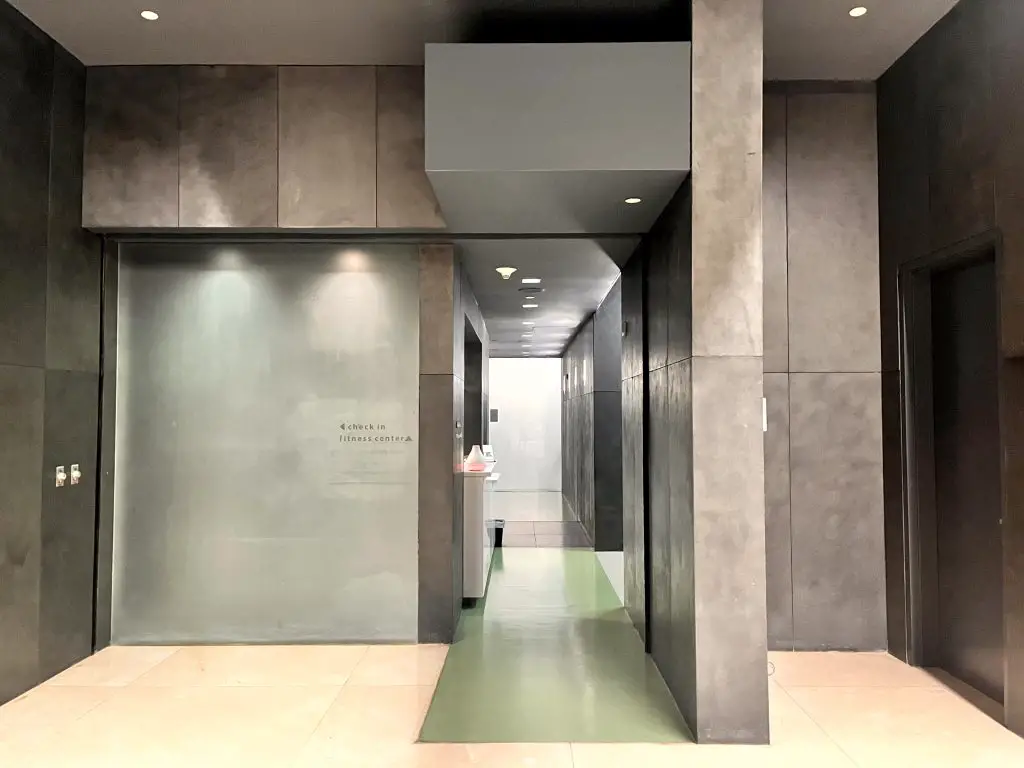 Once we met up with our friends, we started our walk to the Grand Lux Cafe at the Venetian where Eric's favourite chicken strips are. However, the walk took a while because we stopped by Gordon Ramsay Burger for Eric's Oreo Creme Brulee milkshake and the ABC store at Planet Hollywood for another refreshing beverage! We also got a bunch of pictures in front of the Bellagio Fountain. The weather was getting really hot by then which was perfect for those shots but mildly uncomfortable for us.
We also stopped by Bellagio looking for our favourite Deal or no Deal slot with no luck. However, we know slots get moved around regularly so we decided to check with one of the slot attendants later. For now, food was the main objective!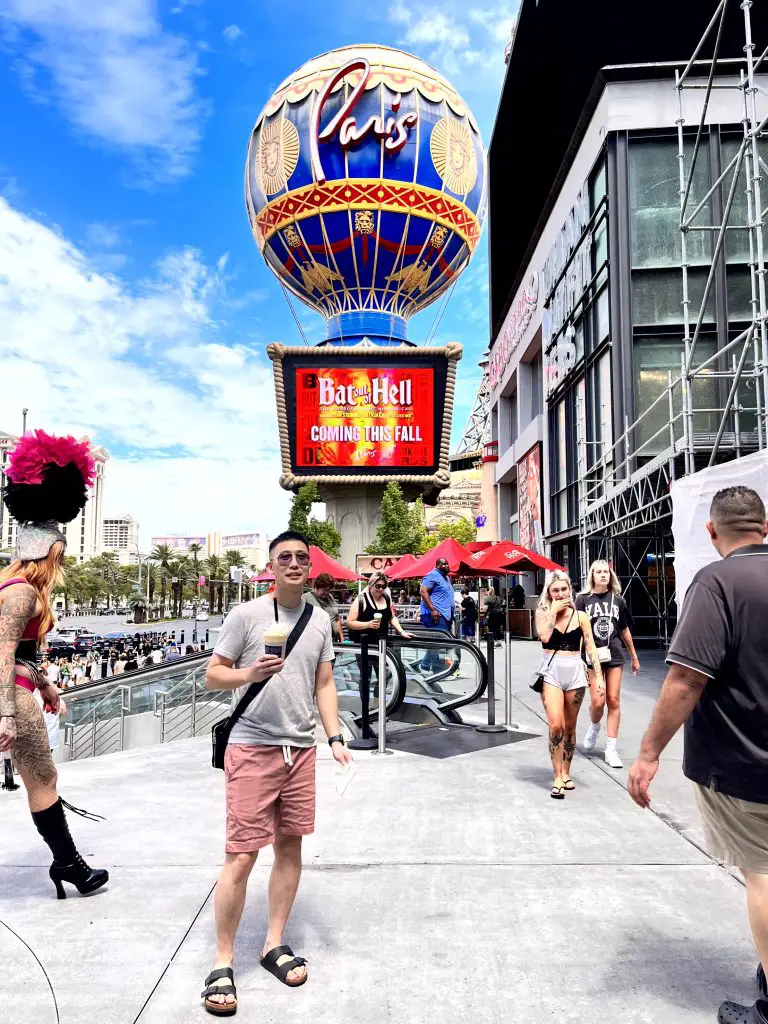 After what seemingly forever in the heat, we made it to one of the two Grand Lux Cafe in Vegas. We were seated in the lounge by the entrance as soon as we arrived which was a plus because the washroom was right outside of the restaurant. I was full from all the liquids I had on the way here so I decided to go for something "lighter" and ordered a Chicken Cobb Salad off of their lunch menu. As expected at the Grand Lux though, the portion was much closer to dinner-sized than lunch-sized. The food was so good we ended up coming back with our friends a second time (and they came back for a third time after we went home).
Remember the old coworker I bumped into at Bellingham Airport? We bumped into each other again at Grand Lux. It was quite a coincidence with so many dining options on the strip.
After a very satisfying lunch and another beverage stop at the CVS at Treasure Island, we continued our walk. Since we were already on the North end of the strip and our friends' show wasn't until 7 PM, we decided to check out the newest hotels on the strip – Resorts World Las Vegas. The complex had multiple hotels and restaurants on-site with a casino that reminded me of Wynn/Encore. Personally, I thought it was too far from the action. Even though Delano (our once favourite) was also at the end of the strip on the South end, it being connected to Luxor and Excalibur made it more lively. For Resorts World Las Vegas, the Fashion Show Mall is the closest thing on the same side. Before we headed back, we also made a quick detour to Circus Circus since it was a short walk from Resorts World. Our feet were exhausted at this point so we took some time to rest when we went back to the Resorts World. The AC was strong and there were plenty of seatings in the restaurant row.
The Chicken Cobb Salad didn't last long as I was hungry from all the walk already. Eric and my friends were still full from lunch but they accompanied me to get a quick bite from Tacos El Pastor anyways. It turned out to be a bad move because Tacos El Gordo down the street was packed when Tacos El Pastor was empty. Not sure if I ordered the wrong item this time because it was pretty good last time I was here.
We then slowly made our way back to Treasure Island as our friends were watching Mystère by Cirque du Soleil there tonight. We haven't seen this show yet but we only planned on watching one show this trip as it was a shorter trip. After we dropped them off, Eric and I took the tram from Treasure Island to Mirage. I played some Blackjack there before losing a bit and left because the dealer was not in a good mood (not sure what the beef was between him and the other guests). I did get another Baileys coffee out of the short session though!
We then took the tram to return to Treasure Island and I played more Blackjack. I started off losing slowly but my luck changed after a dealer change. I had an amazing time and won back what I lost today and more.
Once the show was over, we met up with our friends again. It was their first ever Cirque du Soleil show and they loved it. We were all hungry by then so we walked over to the Grand Bazaar Shops in front of Bally's looking for food. We agreed greasy pizza was a great idea at that point so we got a table at Giordano's. I had been meaning to try their famous Chicago-style stuffed pizza for a while so I was glad I finally did. It took a while to bake (expected) but it was just alright.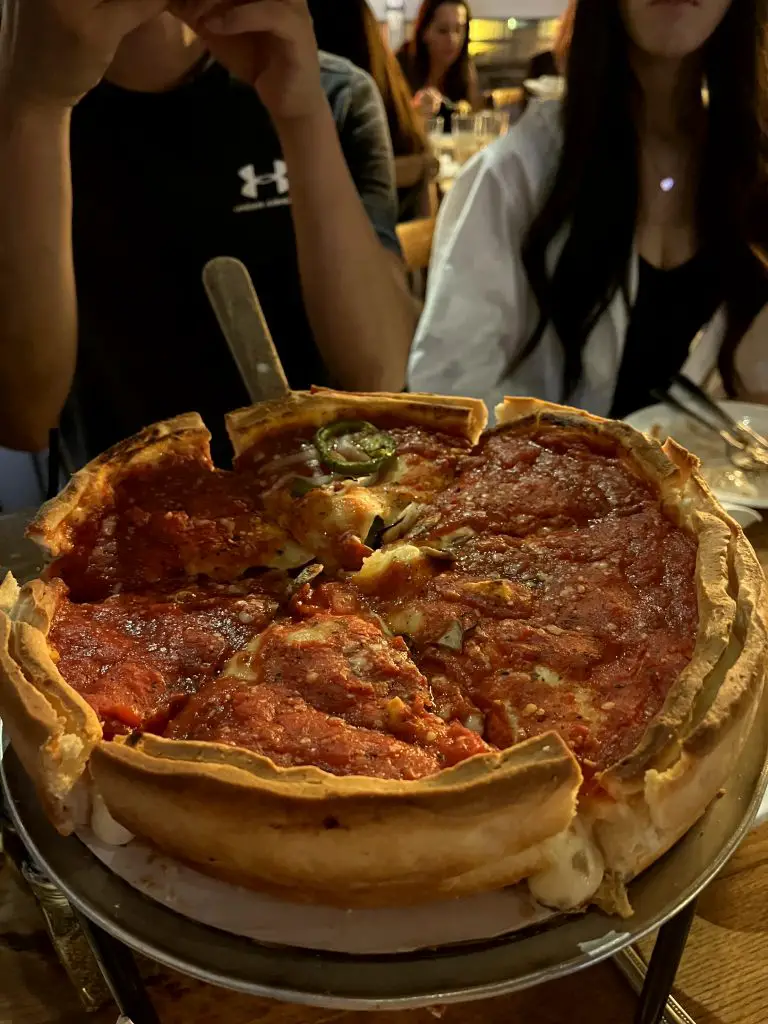 We walked across to Bellagio hoping to catch the Conservatory at a quieter time than the day time with no luck. It was basically as busy at 11 PM as 11 AM. We were all exhausted at that point so we took a Lyft from Bellagio back to Delano and called it a night.