Subscribe to my monthly newsletter here or follow me on Twitter so you don't miss any Monday Hour One Recaps!
As an Amazon Associate I earn from qualifying purchases.
I started the week thinking Eric and I will finally get our Invisalign this year. Sadly, I was told at the consultation that braces would be the better option for me. It had something to do with my bite and a tilted tooth. I have never considered braces because:
my childhood best friend got hers when she was 14 and I remembered her telling me she woke up with a mouth full of blood one morning (the wire must have poked her gum)
everyone I knew who has gotten braces in the past all told me how painful they were
my pain tolerance is very low
On the other hand, I heard Invisalign is less painful, easier to maintain (no wires or elastics) and look, well, more invisible. Invisalign is also cheaper than traditional braces and Eric and I were fully prepared to pay out of pocket (that was until I found out my new company's insurance might cover the cost partially). Without insurance, the Invisalign is going to cost us ~$6k and a bit more for braces.
At the end, we decided to go back to our old dentist for another consultation before proceeding with Invisalign & braces. Our old dentists were perfect and we only stopped going because of the long drive (1 hour each way). However, Eric and I both decided the drives will be worth it (probably one appointment every 4 to 6 weeks) for such long and significant procedures.
I also met up with my friends for lunch this week before going back to Southlands Tsawwassen for an open house appointment with one of them. I mentioned how much I loved the area last time and the show homes did not disappoint. However, I did think they could have been staged better as the furnishings did not wow me the same way some other developments did (e.g., Seaside by Mosaic Tsawwassen, Aalto Townhomes Coquitlam). Staging is so crucial because it's one of the main ways for a developer (or homeowner in a resale) to convince buyers to imagine their lives there.
RELATED – The Process of Buying a Pre Construction Condo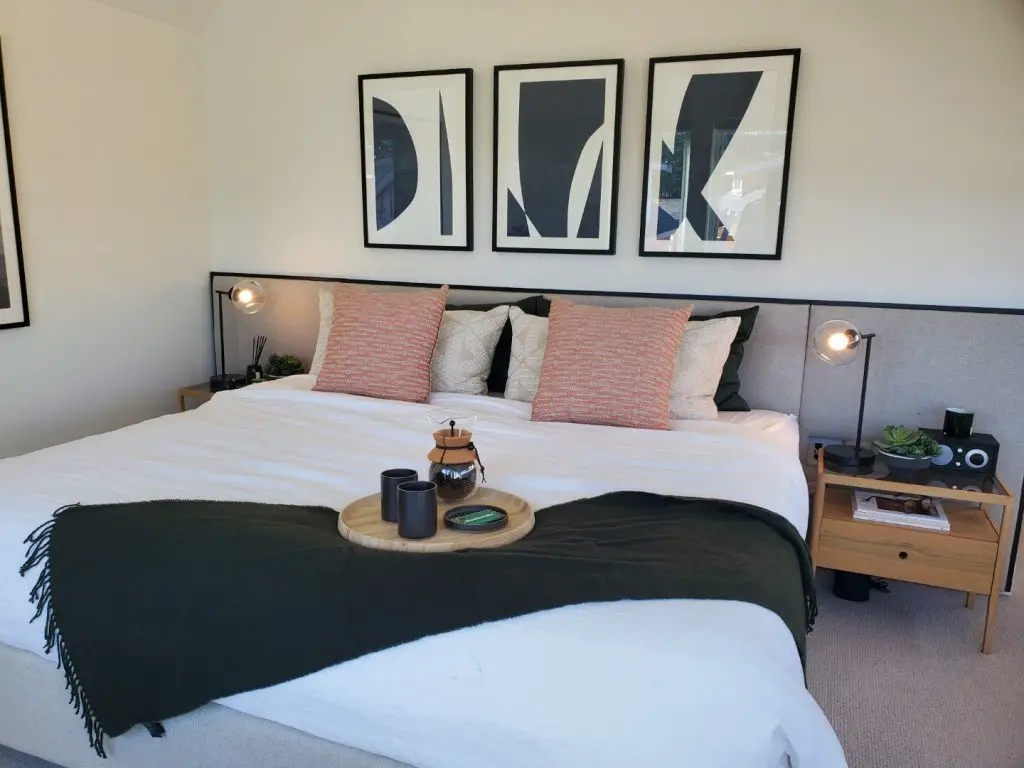 I also tried curb side pick up for the second time at Starbucks (note, this is not available at all Starbucks). It was a neat feature but I did struggle a little bit trying to figure out how to request for that on the app. I have been loving these curb side pick up options at restaurants (McDonald's), grocery stores (Walmart) and coffee shops.
If you read last week's recap, you will know I had a plan for the transition period between jobs. The short answer is, I accomplished just over half of what I intended to do. I will provide a more detailed update on how much I actually accomplished in another post.
Accomplishments by Category
💰 Personal Finance – bought ETFs twice
🎓 CPA – Assignment Set #4 PC, IP, Module Workshop
✍ jenthinks – 5 posts including this one
📚 Reading – finished Closed Casket by Sophie Hannah and Gems from Warren Buffett by Mark Gavagan & Warren Buffett
🏫 Learning – finished Learning Microsoft Dynamics GP on LinkedIn Learning*
*did you know your public library card might provide free access to LinkedIn Learning courses? Just Google LinkedIn Learning (or Lynda.com) and the name of your library!
What Would I Do Different Next Week?
I started my new job today but since it was mostly orientation, it wasn't busy at all. However, I expect this week to get increasingly busy as we approach quarter-end. Since I will be commuting for two weeks, I also don't expect to get any studying done in the morning. I will focus on training at work and resume my daily CPA study once I start working from home again.
Read all of my Monday Hour One posts here