Subscribe to my monthly newsletter here or follow me on Twitter so you don't miss any Money Diary!
I actually had trouble figuring out what we need to budget for this month other than the usual. There is no trip planned until October (going to Victoria for 3 days) and since the hotel has been paid for already, I don't expect it to be an expensive trip anyway. The biggest variable expense this month will probably be the furniture for Eric's office.
Budget for September 2020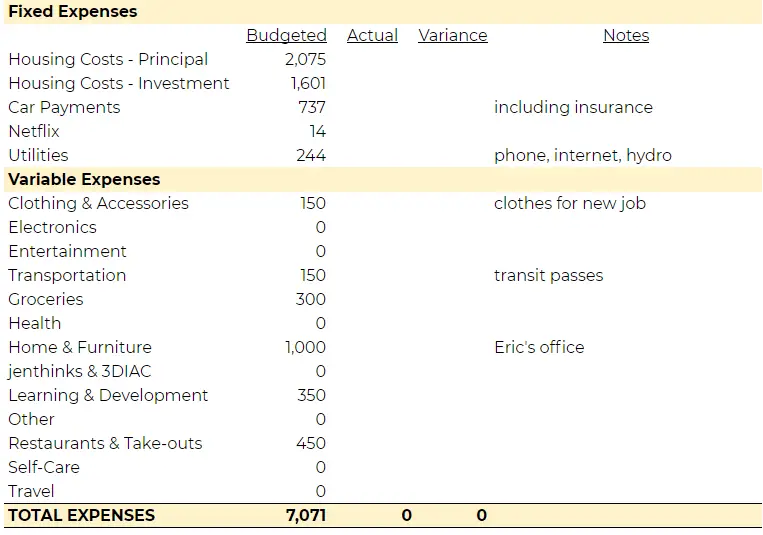 Fixed Expenses
After a couple of months of property taxes and insurance renewal, our housing costs are finally back to normal. Nothing else is expected to change in this category in September.
Clothing & Accessories
I always buy clothes when I start a new job and this time is no exception. I start later this month and even though it will be remote after, the onboarding/training will be in-person. Hello, Aritzia (got a gift card from a refund) & Banana Republic! I will try my best not to buy any new shoes but I can never make promises.
Transportation
I have not been on public transit since I started working from home. Eric has offered to drive me during the training period but I think it will too time-consuming for two round-trips. Since I don't want to drive, I have budgeted the cost of transit passes and the average cost for gas.
Groceries / Restaurants & Take-Outs
If you read my August budget recap, you will see that we ended the month under budget for Groceries and over budget for Restaurants & Take-Outs. I haven't been cooking much so we ate out/got take-outs a lot more often last month. I expect us to do the same this month so I have adjusted the food budgets accordingly ($750 total).
Home & Furniture
I shared how I tried the Modsy x CB2 interior design service for my office a couple of weeks ago and I did the same for Eric's office just last week. I haven't gotten the designs back for Eric's office yet but it should arrive in the next day or so. He already got his dream chair last month so we plan on furnishing his office first. Once he has moved into that office, I will furnish mine.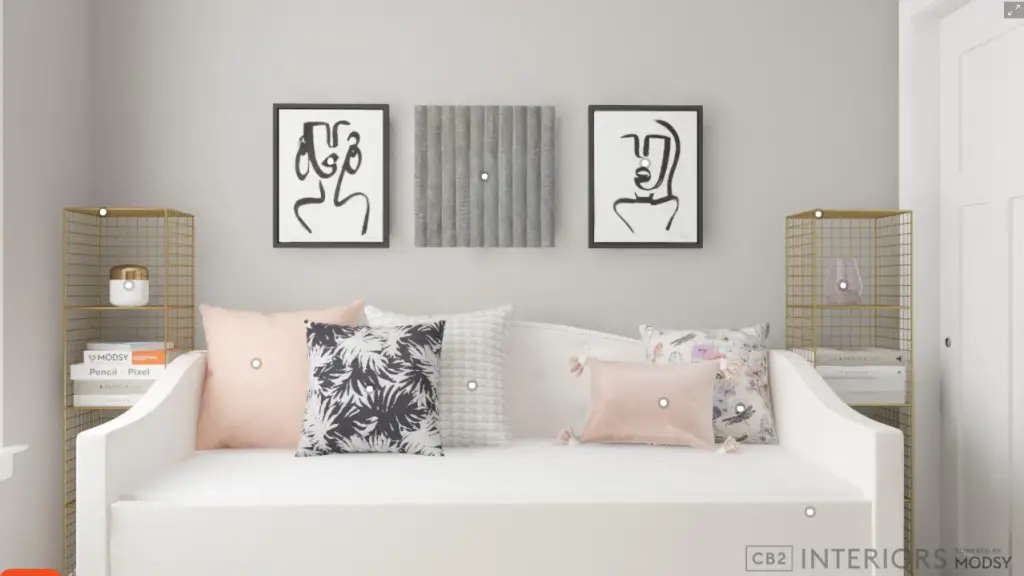 Learning & Development
Due to some timing issues, the tuition for Eric's second class wasn't due last month so I have re-budgeted it here. As mentioned before, his employer offers tuition reimbursement so this cost will only be temporary.