Subscribe to my newsletter here or follow me on Instagram so you don't miss any Tsawwassen post!
If you have been following the development of Tsawwassen, you will know that there have been many residential developments in this seaside town in the last few years. Many of the developments are still releasing the inventory by phases (e.g., Seaside by Mosaic) and some have just started selling (e.g., Southlands by Century Group).
RELATED POST – 5 Things You Need to Know When You Buy A Brand New Condo
This post is a round-up of residential developments I have been personally following. There are single homes, townhouses and condos at various price points. Some developments are on leasehold land owned by Tsawwassen First Nation. For those that are not familiar with leasehold, the developer you are buying from is basically leasing the land from Tsawwassen First Nation for a number of years (e.g., 99 years). Because of this, those developments are priced lower than homes on freehold land so the cost/sq. ft. are appropriately adjusted for the lower market value.
Not sure if you want to move to Tsawwassen? Read about my first-year experience here.
Note, I am not a real estate professional and all opinions are my own. This post is meant to be informational only and I am not associated with any of the developers.
Click here for all of my Tsawwassen posts.
Peregrine & Boardwalk by Aquilini
Inventory Type: Condos, Duplexes, Townhouses & Single Homes, Leasehold Land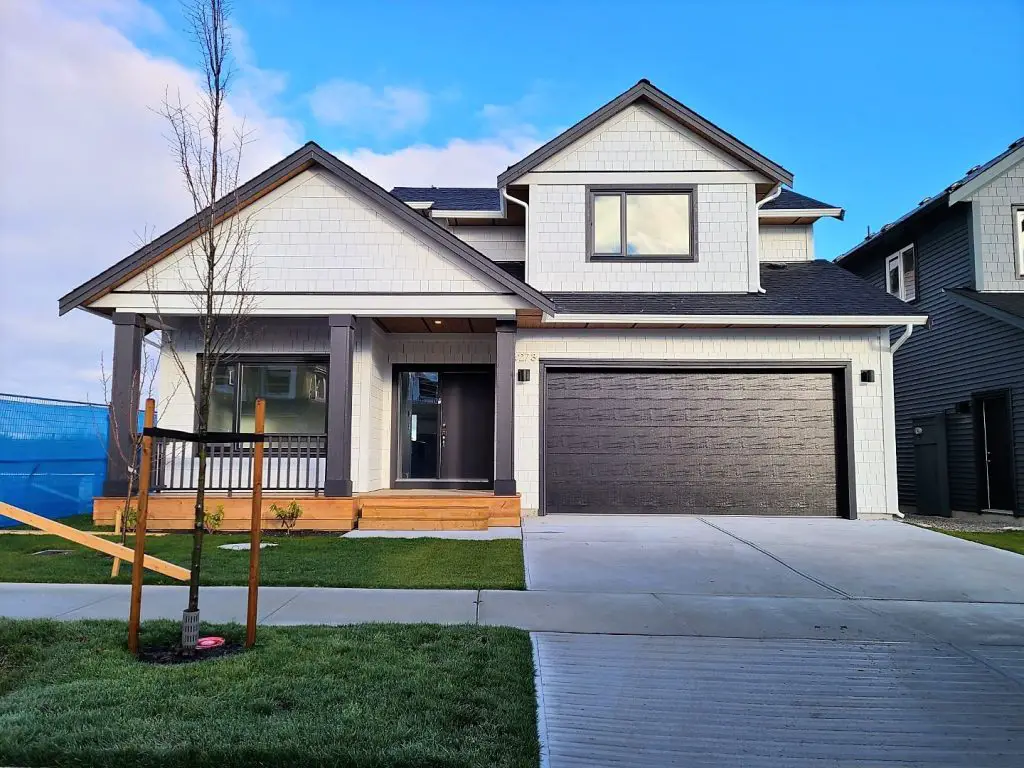 Peregrine (condos) and Boardwalk is the last phase of the master-planned development in Tsawwassen by Aquilini. As all of their inventory is on 99-year leasehold land, they offer one of the lowest price/sq. ft. in the city.
For Peregrine, their showhome on Blue Heron Way (across from Tsawwassen Mills) showcases their most popular 2-bed-and-den floorplan. Last I checked, their spacious 2-bedroom units were starting at $454,900 making it one of the most affordable options in the Lower Mainland.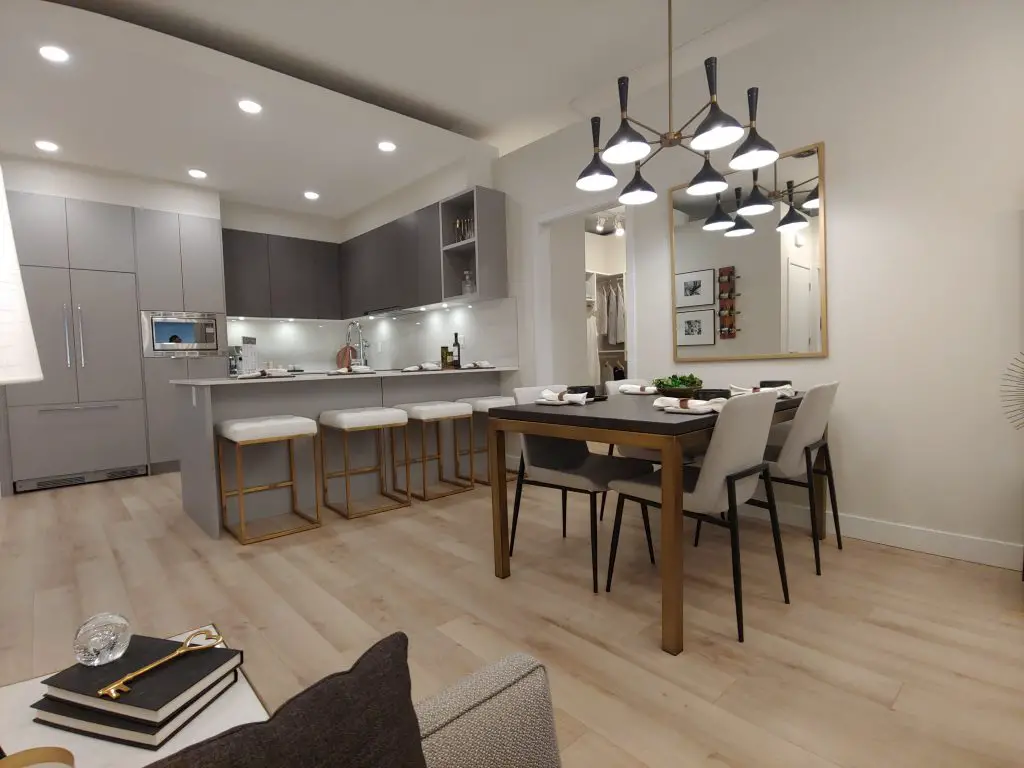 For people who want more space but still at an affordable price tag, Boardwalk offers a wide selection of townhouses, duplexes and single homes. With homes starting at low $600k, you simply can't find this kind of value anywhere else.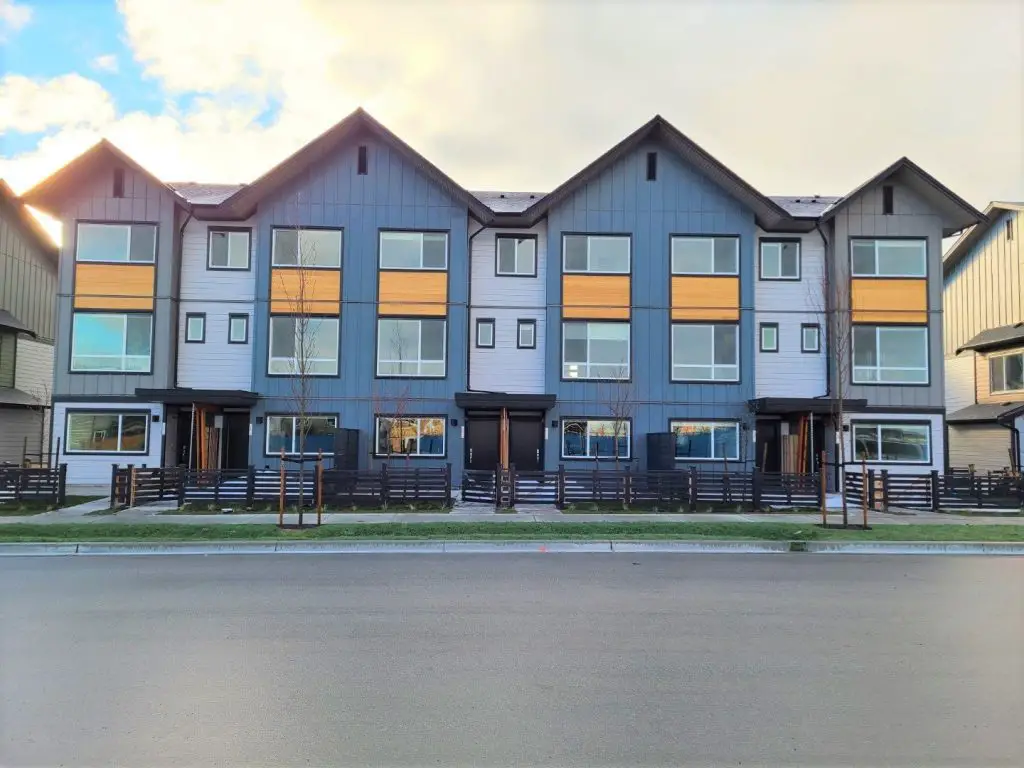 ~ More Tsawwassen Posts ~
Best Stores in Tsawwassen Mills – An Indoor Outlet Mall
My First Year Experience Living In Tsawwassen
5 Things To Do This Christmas in Tsawwassen & Ladner 2020
My Favourite Local Businesses in Tsawwassen
Where To Live In Tsawwassen? New Condo, Townhouse & Single Home 2021
Seaside by Mosaic Homes
Inventory Type: Townhouses, Leasehold Land
I have visited the show homes at Seaside twice in the last couple of years and each time I almost pulled the trigger on purchasing a home there. Their two bedrooms + den floorplans starting at mid-$500k offer quite a bit more space than a condo for the same price. Also, its proximity to Tsawwassen Mills (just across the highway) and Highway 17 make it one of the most convenient choices for daily commuters.
My personal favourite is their highest-priced Master on Main (Masset) floor plan. At just over 2,000 sq ft, the functional floor plan offers more than enough space for a family. Last I checked, its asking price was in the mid-$800k.
Southlands by Century Group
Inventory Type: Townhouses, Duplexes & Single Homes (Condos will be released later in the 10-year project), Freehold Land
This master-planned beach community is one of a kind and connects agricultural, community and families together. Sales for Southlands only began this Summer and generated a lot of buzz already. Duplexes and single homes are among the first phase of sales with prices starting at low-$800k ($1.4m for single homes). According to the sales center, this development is going to take 10 years to complete.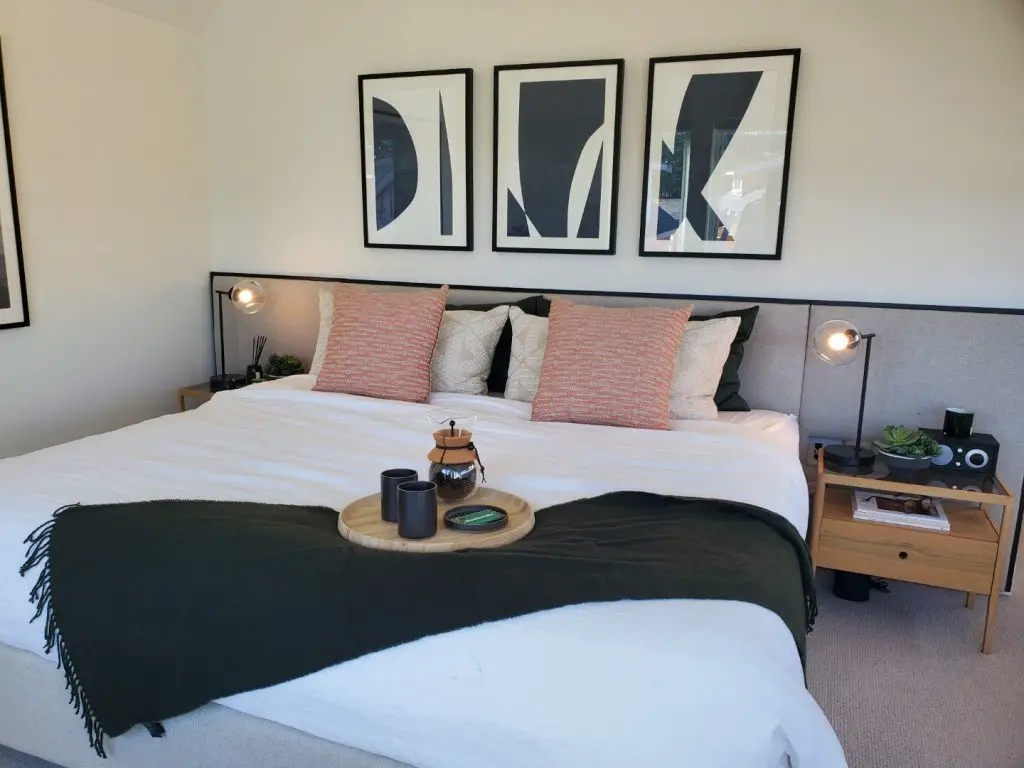 Tsawwassen Landing by Onni
Inventory Type: Townhouses, Leasehold Land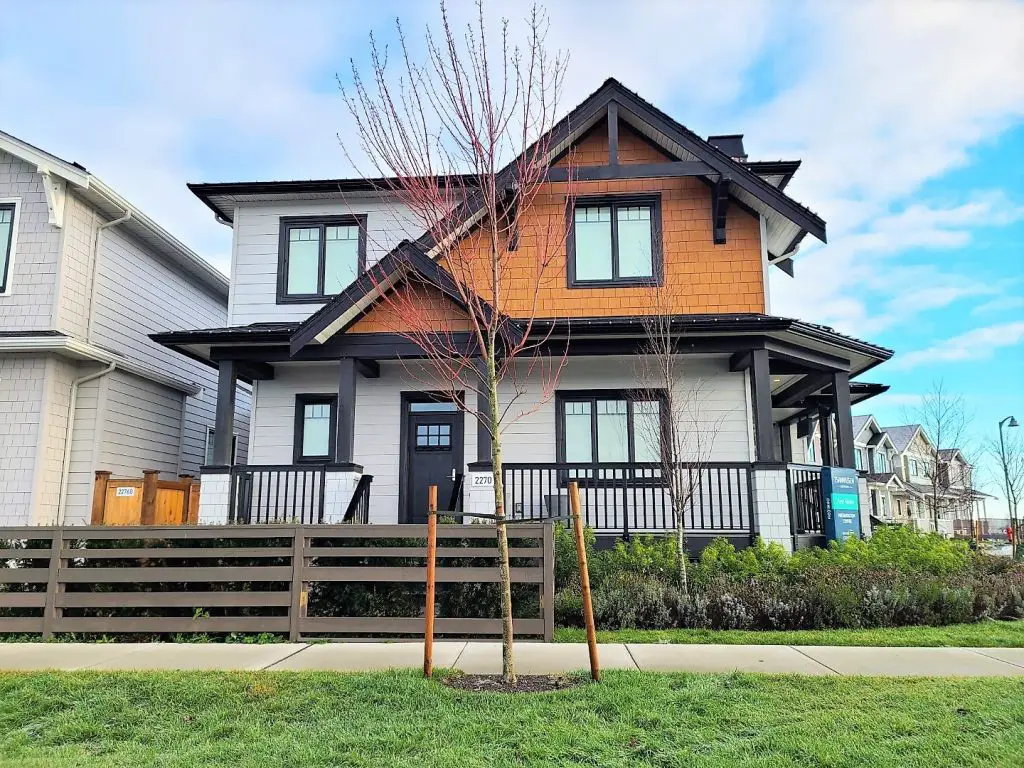 Situated further away from Highway 17 than most of the developments by Aquilini (except for Broadwalk), Tsawwassen Landing offers both townhouses and single homes. This is another option for people looking for space and affordability. Their 3-bedroom townhouses are starting at high-$600k for over 1,500 sq ft of space.
However, my online research in the past has shown rather negative results for Onni developments so I would recommend doing a lot of research before you purchase.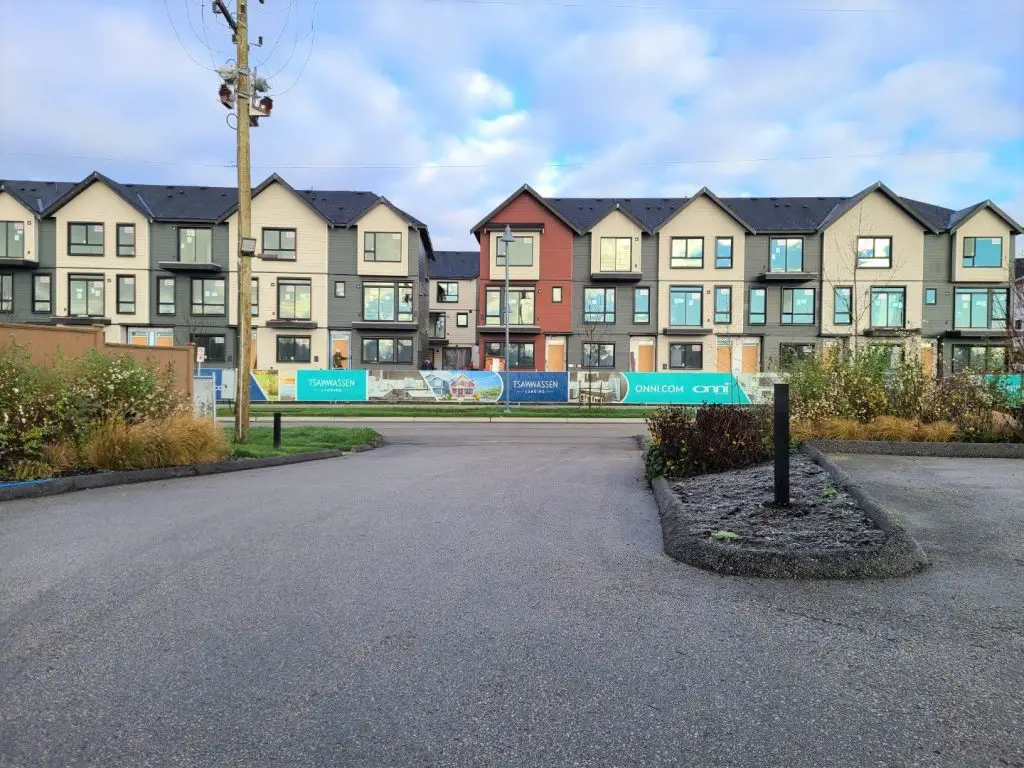 Tsawwassen Springs by Talisman Homes
Inventory Type: Condos & Single Homes (Townhomes in the future), Freehold Land
Tsawwassen Springs is the only new residential development situated on a golf course (The View on 1212 is another one that was built in 2014). With multiple homes offering an evergreen golf course view, Tsawwassen Springs offers premium condos and single home options in a convenient location right off Highway 17.
As an added bonus, Pat Quinn's (full-service restaurant), Nat's Coffee House, and health studios are on-site as well.