Subscribe to my newsletter here or follow me on Instagram so you don't miss any Tsawwassen post!
Last month marked our first anniversary living in Tsawwassen. We moved into our condo last Summer after waiting for about 18 months for it to build. The development completed slightly earlier than expected which was quite unusual for construction. In the last 10 years, Eric and I lived all over the Lower Mainland (Abbotsford, Coquitlam, Vancouver & Surrey). We have only been to Tsawwassen for the very first time as an adult when Tsawwassen Mills opened in 2016.
Tsawwassen has been growing rapidly with multiple residential developments happening. Southlands Tsawwassen by Century Group, Seaside by Mosaic and the already completed Tsawwassen Springs by Talisman Homes are my favourites. There are condos, townhouses and single homes at various price points making the city the perfect place for people of all ages.
RELATED POST – 5 Things You Need to Know When You Buy A Brand New Condo
My hope is for this post to be useful for someone who is considering to move to Tsawwassen as I am sharing what we liked and did not like during our first year living in the city. Note, we have no pets or children so day care for either has not been a concern for us. We are a couple in our late-20s/early-30s who values good food, accessible shopping and quietness.
Click here for all of my Tsawwassen posts.
The Awesome
Affordable Housing
In Tsawwassen, there are plenty of affordable townhouse and condo developments that are on leasehold lands. For those that are not familiar with leasehold, the developer you are buying from is "leasing" the land from Tsawwassen First Nation for 99 years. Naturally, these homes are priced lower than comparable homes that are not leasehold so you wouldn't have to worry about being at a disadvantage when you are ready to sell. For example, in Aug 2020, a two-bedroom on leasehold land in Tsawwassen just sold for $560/sq ft when a two-bedroom nearby on freehold land sold for $630/sq ft.
Proximity to Richmond
For years, Eric and I wanted to move to Richmond because of the food courts and restaurants. We grew up eating authentic Chinese food at home so we knew we could never move too far away (Abbotsford was definitely a mistake for us). I gave up on buying a home in Richmond when the city got way too congested.
It generally only takes us 25 minutes to drive to Richmond even during rush hours because Eric and I always carpooled for the HOV lane. When I had to commute to Vancouver daily, I took the transit so the Massey Tunnel traffic was never a problem for us.
~ More Tsawwassen Posts ~
Best Stores in Tsawwassen Mills – An Indoor Outlet Mall
My First Year Experience Living In Tsawwassen
5 Things To Do This Christmas in Tsawwassen & Ladner 2020
My Favourite Local Businesses in Tsawwassen
Where To Live In Tsawwassen? New Condo, Townhouse & Single Home 2021
"Small Town" Vibe With Big Town Convenience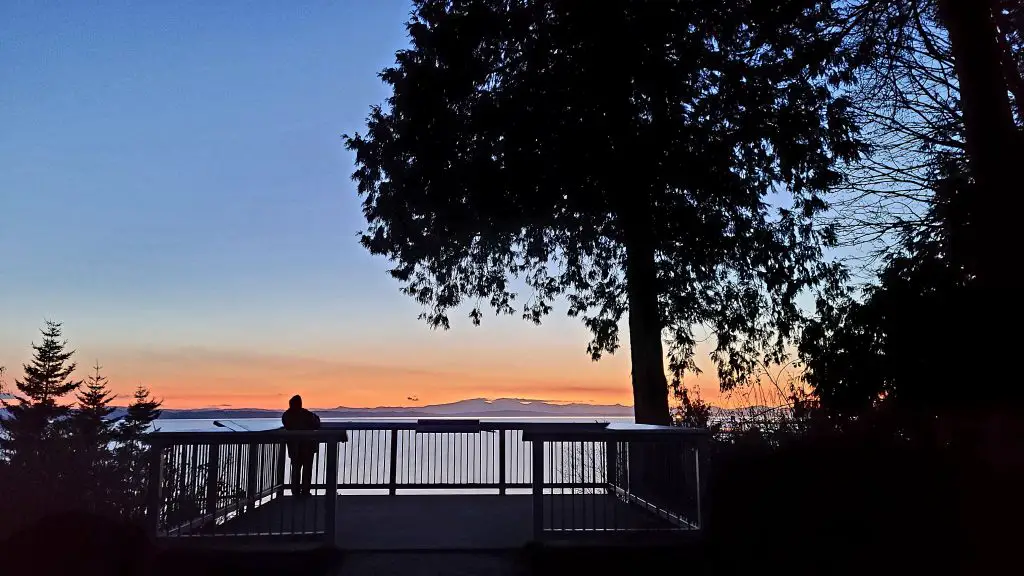 I put small town in quotation because I don't think Tsawwassen is actually a small town. It is small compared to cities like New Westminster and Burnaby but it is by no means Schitt's Creek small (Google says the town the Netflix show was filmed in had a population of 663). There are a number of small local businesses in the Town Centre area including the cutest home goods store called Ma Maison + Co and an independent book store called Albany Books. I joined a Facebook group for the neighborhood few months ago and was touched by how much of a helpful community we got. I often saw people jumping in to offer help and advice for their neighbours in need.
However, Tsawwassen also offers all the big name brands and chain stores a big city would. Tsawwassen Mills, which I will talk about in details in the next section, is arguably the best outlet mall in the Lower Mainland. For groceries, there are Walmart, Save On Foods, Thrifty Foods and more all within 15 minutes drive of each other.
Outlet Shopping at Tsawwassen Mills
Eric has told me more than once (think 50 times) that he
1) will never live far away from a gigantic mall like Tsawwassen Mills
2) loves Tsawwassen Mills (his nickname for it is T. Mills)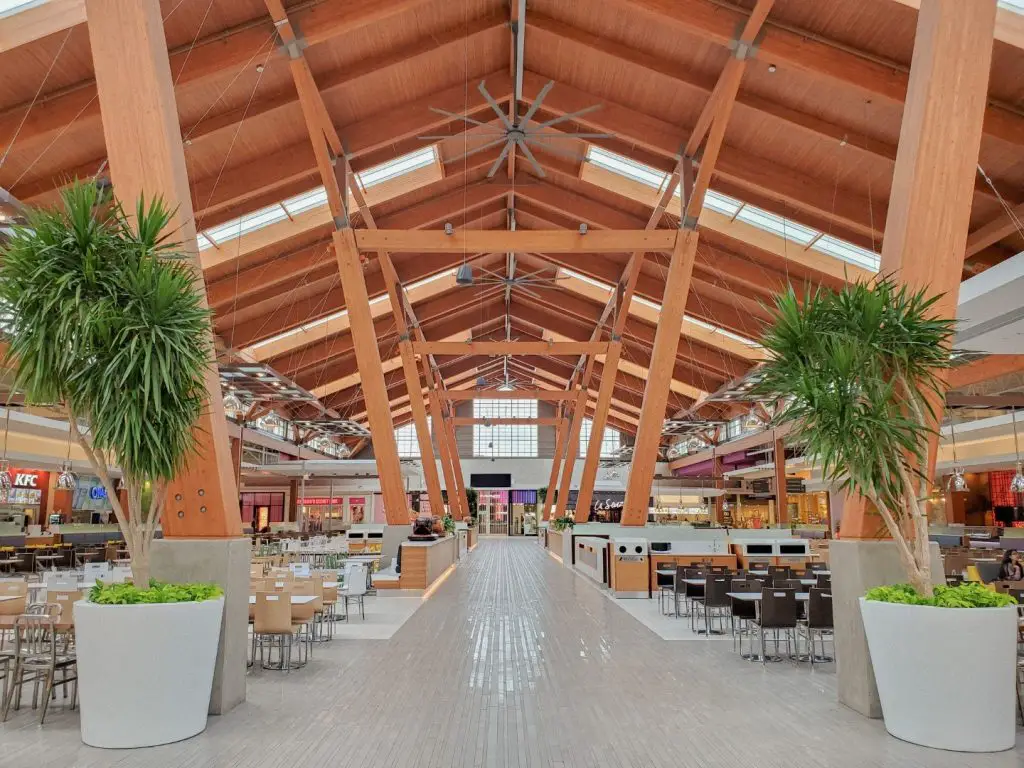 The mall, if you didn't know, is an indoor outlet mall with some non-outlet stores. They even had free shopping shuttles from Richmond, Vancouver and the Ferry Terminal before the pandemic. Hopefully they will start offering them again when things improve but until then, the mall offers plenty of free parking.
RELATED POST – Best Stores in Tsawwassen Mills
The Good
Beach, Beach & Beach
I am sure this point belongs to "the awesome" category for many. For us, since we rarely go to the beach, the proximity to Centennial Beach and Tsawwassen beach has been a nice perk that was not utilized by us.
Proximity to the Tsawwassen Ferry Terminal
Unless you travel back and forth from the island a lot, this point might not be very useful for you. However, just the two Victoria trips (plus one upcoming) we went on last year have made this worthwhile. If you get tired from travelling easily like me, you would appreciate arriving home minutes after you get off the ferry.
The Not So Good
Massey Tunnel Traffic
I put it here because that was one of my biggest concerns when we were debating the move to Tsawwassen. However, as I have already mentioned, I either carpooled with Eric so we can use the HOV lane or used public transit (Eric's office was in Delta so his drive was always a breeze). Hence, we only encountered traffic once right before the tunnel when we were coming back from Richmond due to an accident in the past year or so.
Now that many companies are offering the option to work from home permanently (or at least hybrid office/work from home), this will become an even less of an issue for people considering the move.
Note, the Massey Tunnel replacement project was still on hold when I last checked in Sep 2020 so I won't count on that happening any time soon.
The Highway "Noise"
I put noise in quotation because the part of Highway 17 right next to Tsawwassen Mills & Tsawwassen Springs is probably one of the quietest parts. At night, there isn't even ferry traffic but there are the occasional people speeding down the highway. If you are like me who prefers complete silence at night, you might want to consider a home located away or facing away from the highway. For example, the Seaside by Mosaic development has plenty of townhouses tucked in the back of the site plan. That way, you get the convenience of being close to the highway but also the quietness of a suburban city.
Conclusion
Part of the reason why Eric and I moved around a lot in the past 10 years is because I get bored in one place very easily. Just in Vancouver itself, we lived in 3 different places in just under 4 years. We were renters back then so it was definitely easier to move around after the lease ended. In the past year, I have only thought about moving twice. Once was when I fell in love with the townhouse at Seaside (as you can tell, I really love that development) which meant I still wanted to stay in Tsawwassen. The other time was when I was thinking about moving to Squamish because I was having one of those spontaneous moments.
In the end, both Eric and I thought Tsawwassen is still a great place to live in. We love that it's affordable, quiet, close to Richmond where some of our favourite restaurants are and offers world-class shopping nearby.