Subscribe to my newsletter here or follow me on Instagram so you don't miss any Tsawwassen post!
2020 has been a tough year for all of us so there are more than enough reasons to cherish the happiest time of the year – Christmas. Who would have guessed this was going to be how we were starting the new decade? However, nothing should damper the holiday spirits. In fact, we should go all out (safely distanced) to celebrate the end of probably one of the worst years ever.
In this post, I am sharing 5 things to do this Christmas in Tsawwassen & Ladner.
Click here for all of my Tsawwassen posts.
Festival Of Lights 2020 At Tsawwassen Springs
(Dec 17, 2020) You can walk around the area behind Pat Quinn's to see all the decorated trees now! Tom, a local realtor, also created this video for those who want to enjoy it virtually.
(Nov 30, 2020) The festival has been postponed from Nov 27. Follow their Instagram for the most up-to-date announcement!
(Nov 17, 2020) Pat Quinn's 2020 Christmas Day 3-Course Menu is out! Make a reservation early if you don't want to cook 🎅 SOLD OUT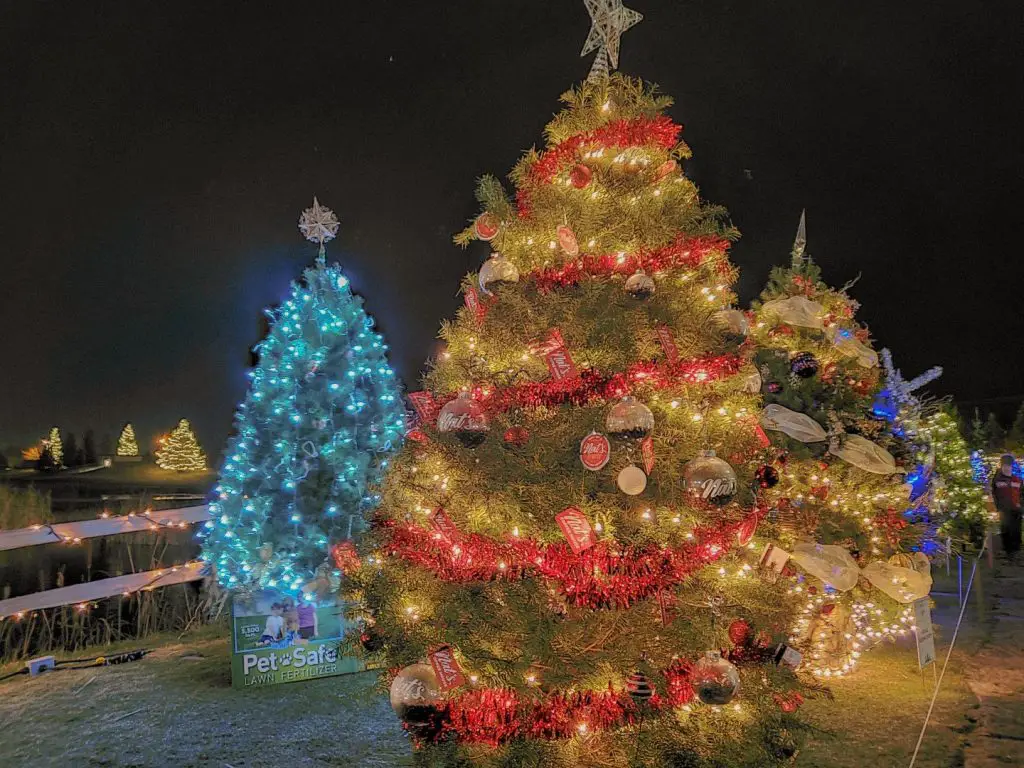 This charity event hosted by Tsawwassen Springs is taking place again this Christmas after a successful first year in 2019. This year, the event will be raising funds for the Delta Hospital and Community Health Foundation to purchase a new Colonoscope.
Each Christmas tree is sponsored and decorated by a family, business or community group.
For more information, check out Tsawwassen Springs' website for the most up-to-date announcement.
Drive Around Tsawwassen & Ladner To See Christmas Lights Display
(Dec 17, 2020) Delta Optimist's 2020 Christmas post is up!
(Dec 3, 2020) These Christmas Lights displays can be found in the neighbourhoods mentioned below 🎄 The drive took less than an hour (didn't make it to the Ladner one) but that included pictures-taking time.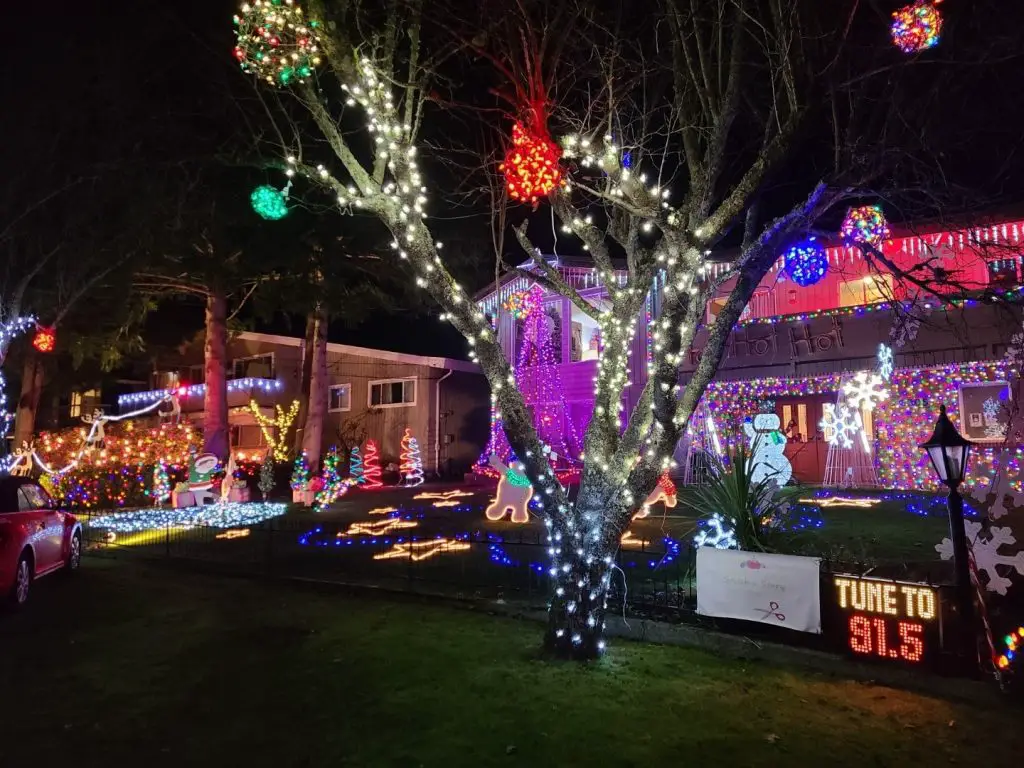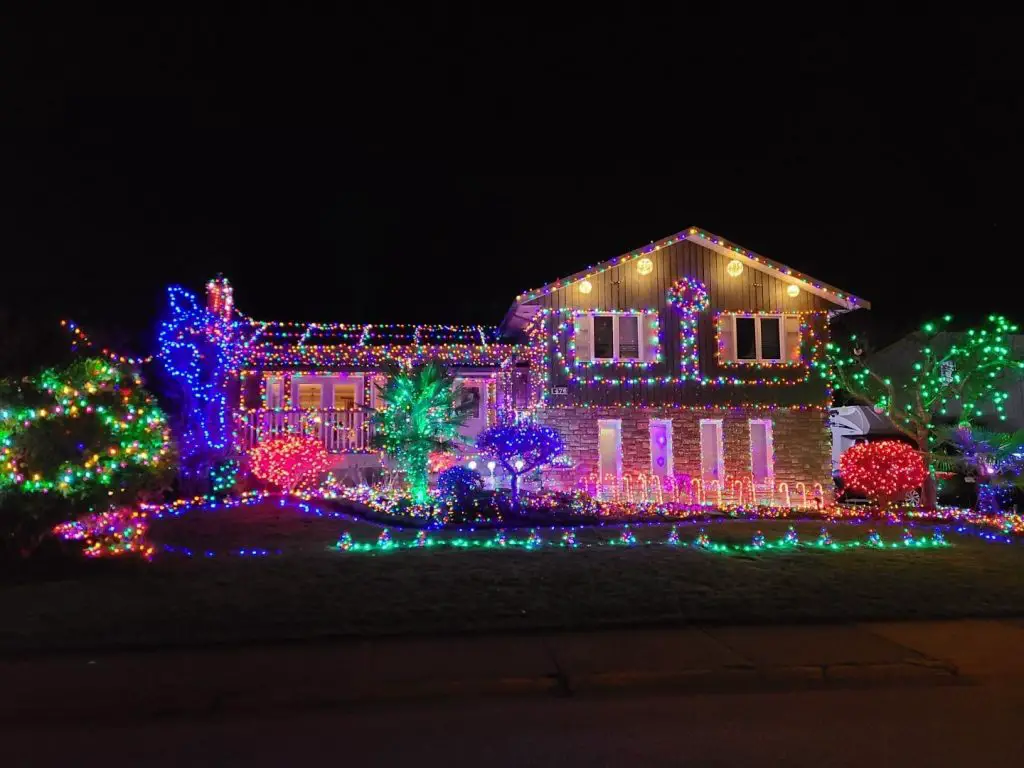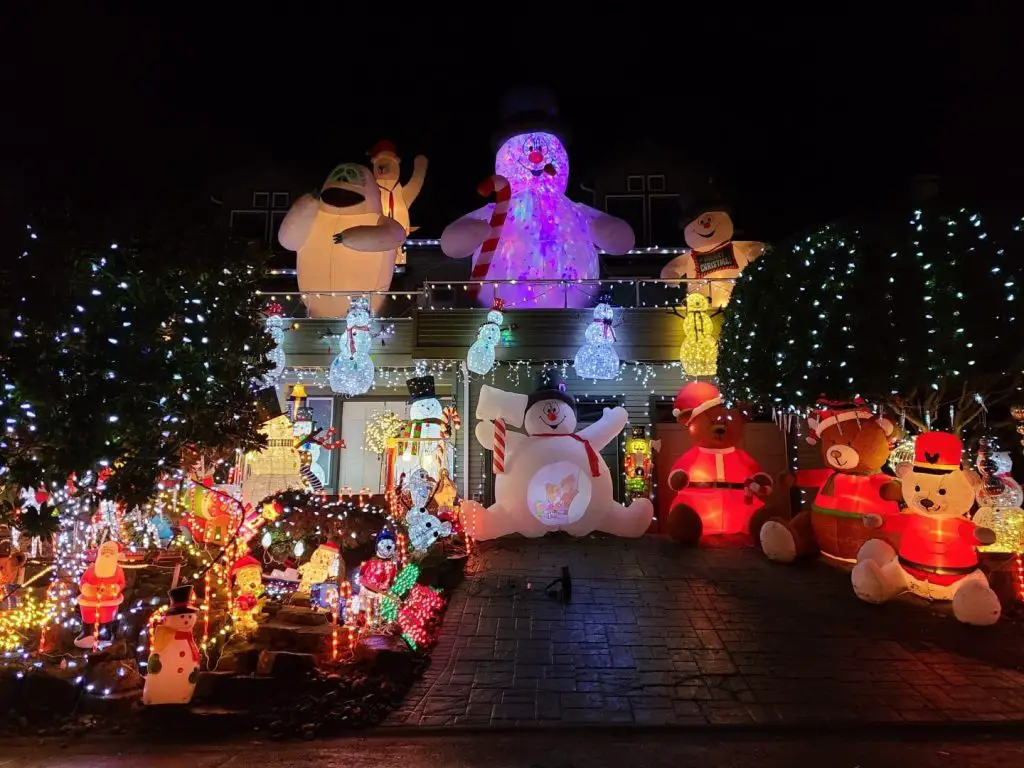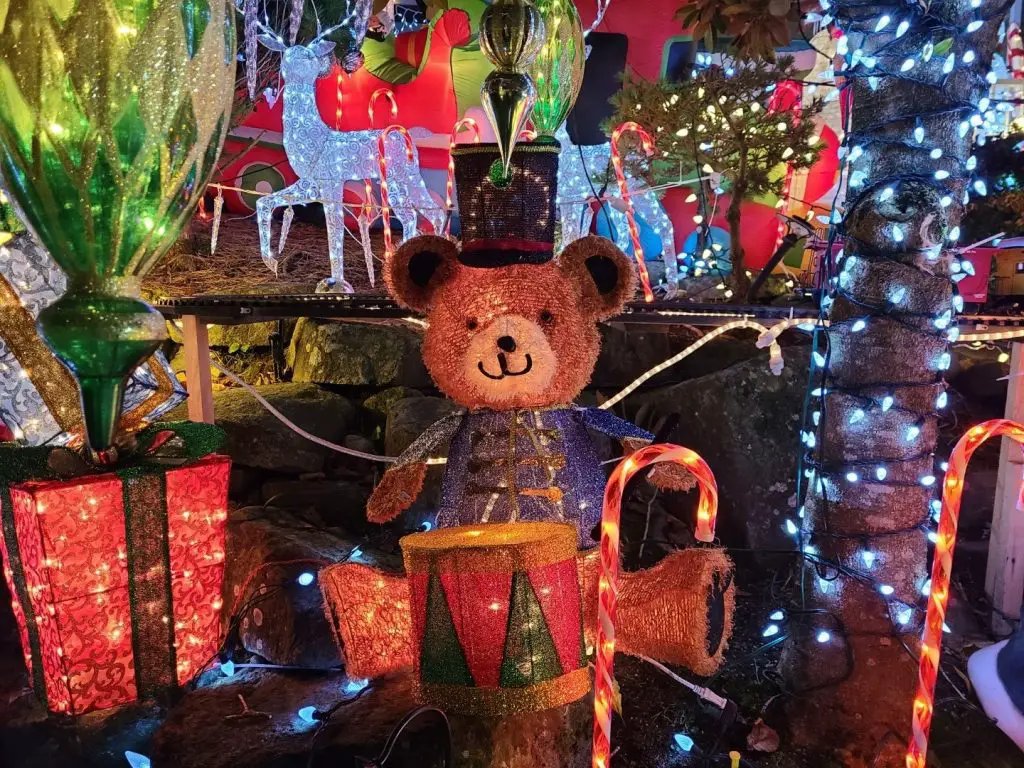 (Dec 1, 2020) Rotary Club of Tsawwassen has confirmed that the Christmas lights are up at Diefenbaker Park!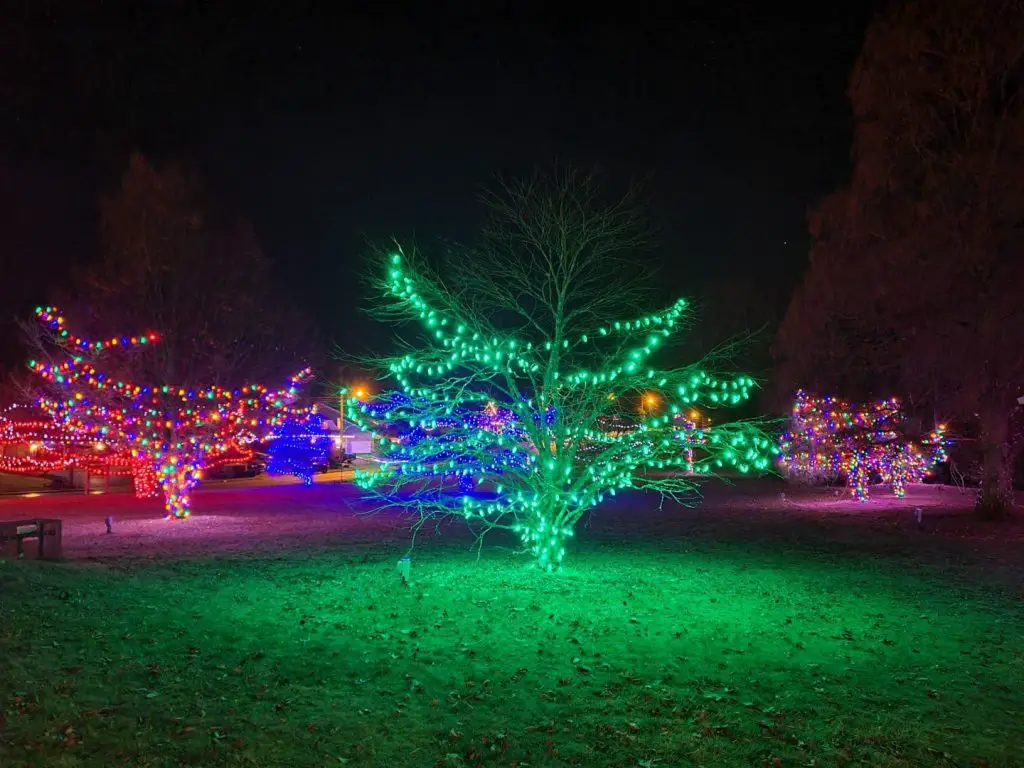 Here is a list of streets and intersections in Tsawwassen & Ladner with Christmas lights display for 2020:
52A St & 1A Ave
Rosehill Wynd
Camaro Dr
Braid Rd & 16 Ave
Milsom Wynd
48B Ave & 55A St (Ladner)
*please be respectful to our neighbors and avoid loud noise and large crowd as these are residential streets
From what I have read on the community's Facebook page, it seems a lot of residents will be going all out on Christmas decorations this year. Delta Optimist has compiled a list of houses that went all out with their Christmas lights display few years ago. Even though some on the list might have moved away or stopped decorating to that extent, I think many of those will still be continuing the spirit.
Also, The Rotary Club of Tsawwassen has already confirmed on their Facebook page that they are decorating the Diefenbaker Park this season.
Make A Donation To The Local Non-Profit Deltassist Online
This year has been especially tough on our local low-income families and seniors as they were already vulnerable without the pandemic. Health and safety precautions have made it necessary for the non-profit to stop accepting food items and toys. However, helping has never been easier. Now, all you have to do is make a donation online to make someone's Christmas a little better.
To make a monetary donation, head over to Deltassist's website for instructions.
~ More Tsawwassen Posts ~
Best Stores in Tsawwassen Mills – An Indoor Outlet Mall
My First Year Experience Living In Tsawwassen
5 Things To Do This Christmas in Tsawwassen & Ladner 2020
My Favourite Local Businesses in Tsawwassen
Where To Live In Tsawwassen? New Condo, Townhouse & Single Home 2021
Find The Gigantic Christmas Tree at Tsawwasen Mills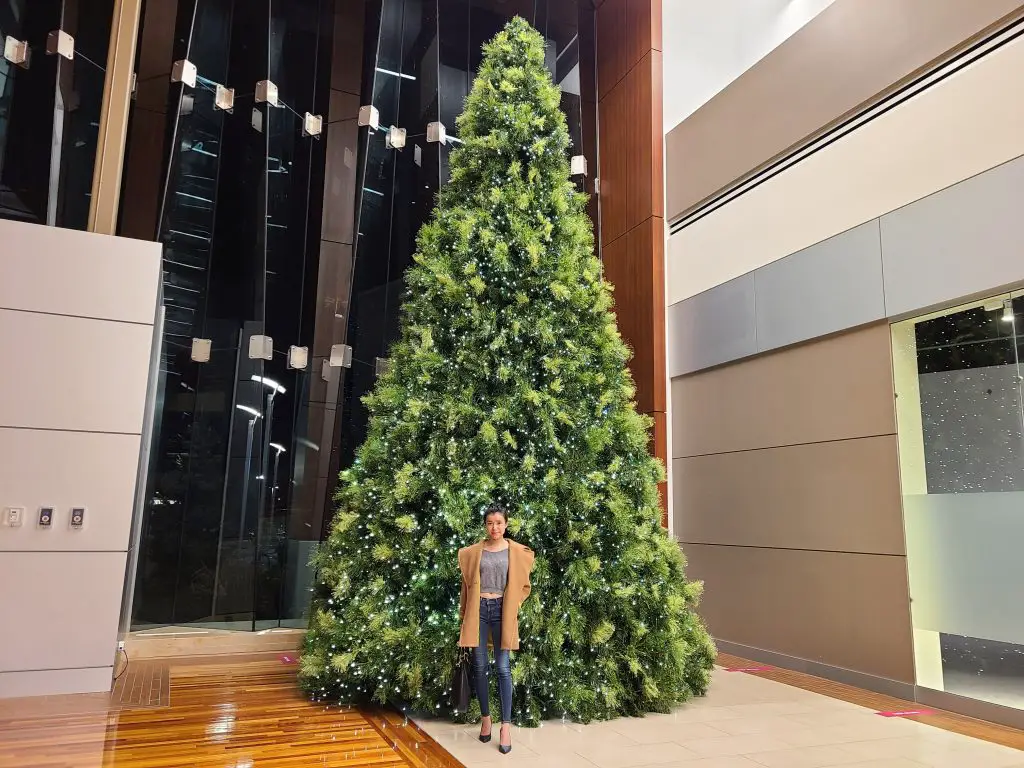 (Nov 26, 2020) there are 2 gigantic Christmas trees this year! Find them near Entry 3 (where Shoppers Drug Mart is).
What can make Tsawwassen Mills even better than it already is? Christmas decorations! In the past two years, Tsawwassen Mills has put out this super tall and fully decorated Christmas tree at the entrance nearest to Shopper Drug Mart & Lindt. This year should be no exception. It has not been announced what safely distanced holiday events and sales will take place but I am expecting nothing but greatness.
From Nov 5 to 8, the Silk Threads Christmas Pop Up Shop featuring 15 local artisans will be there from 10 AM to 6 PM.
For more information, follow Tsawwassen Mills' Facebook page for the most up-to-date announcement.
Visit The Ladner Village Where A Number Of Hallmark Movies Were Filmed
I didn't know this until I was researchimg for this post but this did not surprise me at all. I have always thought Ladner Village is post-card worthy even during the non-holidays. The Christmas after we first moved to Tsawwassen, we drove by the decorated Ladner Village many times and loved it. This year, you can trust that I will be supporting the local businesses and admiring their decorations at the same time!
On Nov 26, the Ladner Business Association will be hosting its annual Christmas Tree Festival. This family-friendly event is basically a block party for people of all ages and you will not want to miss it.
For a map of where everything is located, check out the Ladner Business Association's website here.